We're kissing the virtual blarney stone today with all kinds of pre-St. Patrick's Day shenanigans to kick off your all-things-green party. Beyond stock market rallies in the headlines, and buying houses on the Quotacy hotline, we also tackle early retirement rules, stock trading fees, and more.
But the highlight of today's show is that we welcome Fred Schebesta from Finder.com to share the results of his study on intoxicated purchases. It turns out we might not make great decisions while drunk. Who knew?
Thanks to MagnifyMoney.com and SoFi for sponsoring our podcast!
Subscribe below.

Show Notes:
<> Open

From student loans to personal loans and mortgages, lower your interest rate with a strategy involving SoFi. You need a good credit score to qualify.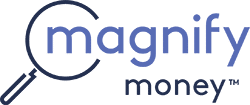 Compare checking, savings, credit cards, and loans before switching. Magnify Money makes it super easy to compare, switch and save.
<>Headlines
<>Fred Schebesta
<>Doug's Trivia
What age group is most likes to gamble while intoxicated?
<>Quotacy Hotline
Why spend hours with a cheesy salesman when in minutes you can find out how much insurance you need AND get quotes from 17 of the largest companies? Check out Quotacy.com for life and disability insurance.

Andrea – What do I need to know to buy a house?
<> Letters
Jack – Wants to trade for less than $8/trade
Jason – How does the early retirement SEPP rule work?
<>Join us Friday
Catherine Alford from (shockingly) CatherineAlford.com joins the fun!
✕
Join 9K+ Stackers improving their money savvy.