How can you earn more? What if you were more awesome at your job? The host of the hit podcast How To Be Awesome At Your Job, Pete Mockaitis, joins us in the basement to talk workplace best practices. We haven't done a top five episode in some time, so we're going to count down Pete's five favorite messages that guests of his show have shared. We'll talk about everything from productivity to planning, and how to excel at your job on today's podcast!
We'll also throw out the Haven Life Line to Alan, who wonders about the rule of 72. How can you use it for better planning? Plus we'll answer a letter from Ryan, whose parents want him to help advise them about financial decisions. Should he do it?
Special thanks to M1Finance and Big Picture Retirement podcast for sponsoring our show! We couldn't do any of this without the support of these awesome companies.
Subscribe below.

Show Notes:
<> Open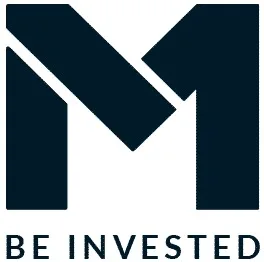 Why compromise with investments when you can use an intuitive, easy-to-use, robust platform? M1Finance combines the power of automated investing platforms with the flexibility of do-it-yourself but more expensive brokers. Be Invested.
Big Picture Retirement podcast
When you're done messing around with us in the basement, why not listen to a podcast where two experts dig in on the biggest retirement issues you'll face? Devin Carroll and John Ross together have lots of fun and share insights you'll need to better plan your retirement dreams.
Check out Big Picture Retirement
<13:50> Pete Mockaitis
Check out more of Pete's insights at his site: AwesomeAtYourJob.com
Drop a line for Pete on Twitter: @PeteAwe

<35:05>Doug's Trivia
The Atari 2600 has been credited with revolutionizing video games. What year was it released?
<40:04> Haven Life Line
Need life insurance? You could be insured in 20 minutes or less and build your family's safety net for the future. Use StackingBenjamins.com/HavenLife to calculate how much you need and apply.
Should people outside of the US subscribe to our (shameless plug) courses?
<44:21> Letters From the Mailbag
Need help with your financial plan? Use this link to schedule a meeting with OG: StackingBenjamins.com/OG
  Wiggles has a few choice words about people who make excuses about not investing in 529 plans.
<> Join us Wednesday
Make sure to tune in to our awesome interview with four time New York Times bestselling author, Gretchen Rubin.
✕
Join 9K+ Stackers improving their money savvy.