Anna Newell Jones was nearly $24,000 in debt and decided it was time to change. In 15 months she paid off EVERYTHING and changed her life. How? She's on today's show sharing ideas from her new book, A Spender's Guide to Debt-Free Living.
Also we discuss the new $20 bill (glad it wasn't the $100 that changed!), answer your questions on the Quotacy Hotline about SnapChat financial advice, and letters on buying a house, talking to the family about money, and more (if you know what I mean).
We also find out, awkwardly, that Joe's name is now a safe word. Yeah….
Thanks to SoFi and MagnifyMoney.com for sponsoring our show.
Subscribe below.

Show Notes:
<> Open

From student loans to personal loans and mortgages, lower your interest rate with a strategy involving SoFi. You need a good credit score to qualify.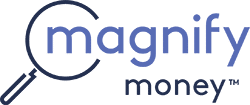 Compare checking, savings, credit cards, and loans before switching. Magnify Money makes it super easy to compare, switch and save.
<4:25>Headlines
<9:42>Anna Newell Jones: The Spender's Guide To Debt Free Living (from Broke to Badass)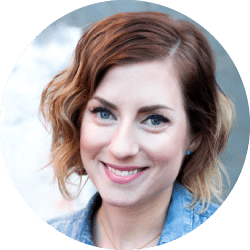 Anna's site: AndThenSheSaved.com
Anna's book:
<24:02>Doug's Trivia
If Doug had EVERY note and coin in circulation, how much money would he have?
<28:40>Quotacy Hotline
Why spend hours with a cheesy salesman when in minutes you can find out how much insurance you need AND get quotes from 17 of the largest companies? Check out Quotacy.com for life and disability insurance.

Greg: How would you talk about money if you only had a few seconds?
Greg has a SnapChat show called CashChatSnap
<32:04> Letters
Robert – In training for a new job – looking to move to Dallas and buy a house. Thoughts?
Chris – How to get the family on board with talking about money?
Scott – Using Joe's name has his new safety word for his S&M parties….and more.
<>Join us Friday!
How about BORING investments for the win! What boring investments do Len, Greg & Paula like? We'll tackle a bunch on Friday's podcast!
✕
Join 9K+ Stackers improving their money savvy.