Sometimes money lessons resonate. After 500 episodes, we've heard LOTS of lessons. Get a 15 year mortgage, get a 30 year mortgage. Pay off your debt faster, THEN save. Pay off debt slowly AND save at the same time. What advice is right? What sticks?
On today's show we'll share what OG and Joe think stuck for them. Our Top 5 episodes have been some of long-time listener favorites, so today we're bringing it back with a special top 5….which 5 lessons from guests and contributors have been the ones that we should ALL remember.
But a big part of today's show comes from YOU. We'll play some of your big wins from the years that we've completed 500 shows. It's AMAZING to us what the people in this community have accomplished. You've paid off incredible amounts of debt, learned to invest, started a savings plan, created a budget…and more importantly? You've achieved some amazing goals, like buying houses, retiring, putting kids through college….we're in awe of your ability to achieve. You inspire us. Thank you!
Of course that's not all….we STILL have time to throw out the Haven Life line, bring on Doug's trivia, share some bad jokes, and lots more….
Huge thanks to MagnifyMoney.com for helping us with today's show and through the years on this show. They're an awesome company and if you're not using them, I'm not sure you know what you're missing!
Subscribe below.

Show Notes:
<> Open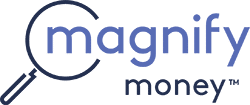 Compare checking, savings, credit cards, and loans before switching. Magnify Money makes it super easy to compare, switch and save.
<6:17> Headlines
Families and Singles can Save Money and Time on Memorable Getaways (CO-OP)
Check out the survey: Charles Schwab Wealth Index
<17:43> Top 5 Money Lessons
<38:23> Doug's Trivia
Which restaurant ran the record breaking 2014 13-hour commercial on a single station? THAT was a mouthful. (Here's a hint: The major food chain was showing how long they cooked their brisket.)
<42:44> Haven Life Line
Emily has inherited a brokerage account. The current company the account is with  is charging high fees. They have a few different things in mind they could use the money for. Any suggestions?
Need life insurance? You could be insured in 20 minutes or less and build your family's safety net for the future. Use StackingBenjamins.com/HavenLife to calculate how much you need and apply.
<49:15> Letters
Niranjan has a question about index funds. While the basement suggests index funds, a guest on another financial podcast strongly advised against them claiming higher fees. Any truth to this?
Need help with your financial plan? Use this link to schedule a meeting with OG: StackingBenjamins.com/OG
<> Join us Friday
Come back on Friday for our fresh off the press roundtable!
✕
Join 9K+ Stackers improving their money savvy.