How's your budget? Whether you have one or not, this is a great show to get your house in order, because Holly and Greg Johnson are here to talk zero sum budgeting. What is zero-sum budgeting and how can it help your family reach your goals? We'll tackle that on today's show! Plus, Jamie Wise joins us from the Buzz Indexes. What does the incoming President's tweets have to do with stock performance? Jamie covers that.
On the Haven Life line we discuss estate planning with Andrew (and his amazing choir). If his parents leave debts when they pass away, is he liable? Plus, we take your letters AND Doug gives us some verb-free trivia. Amazing!
Special thanks to  SoFi and Magnify Money for sponsoring our show!
Subscribe below.

Show Notes:
<> Open
From student loans to personal loans and mortgages, lower your interest rate with a strategy involving SoFi. You need a good credit score to qualify.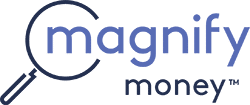 Compare checking, savings, credit cards, and loans before switching. Magnify Money makes it super easy to compare, switch and save.
<7:23>Headlines
Yahoo! To Cut Board After Sale to Verizon and a Name Change (MSN)
Jamie Wise – BUZZ Indexes.

Check out BUZZ Indexes here.
<23:19> Zero Sum Budgeting w/ Greg & Holly
Check out Holly & Greg's website: ClubThrifty.com
Buy the book using our Amazon link and help the show:

Say hello to Greg & Holly on Twitter: @ClubThrifty
<38:56>Doug's Trivia
What year was Marissa Mayer hired as Yahoo!'s CEO?
<44:05> Haven Life Line
Need life insurance? You could be insured in 20 minutes or less and build your family's safety net for the future. Use StackingBenjamins.com/HavenLife to calculate how much you need and apply.
We throw out today's Haven Life line to Andrew, who asks about .
<> A Letter From the Mailbag
Today's letter is very important….and is about iOS games.
Need help with your financial plan? Use this link to schedule a meeting with OG: StackingBenjamins.com/OG
<> Join us Wednesday
We're diving into investing for beginners with Jill Schlesinger!
SaveSave
✕
Join 9K+ Stackers improving their money savvy.