It's your big moment. You're talking to the boss or giving a presentation at work. Maybe you're finally in front of your dream customer. And you blow it. Today we'll help you earn more money by focusing (well, as much as we focus…) on speaking well. Whether you're trying to convince the family to wash dishes or your boss to give you a raise, speaking more effectively is far from a "soft" skill. So today we welcome Grant Baldwin, author of The Successful Speaker, and host of the Speaker Lab podcast to give us some tips and tricks!
How does Social Security look? During our headline segment, we'll dive into that topic, and run through the future of Social Security. How long will stay solvent? And, in the most important question anyone has asked around here today, we'll ask, "How did a couple of guys score free McDonald's?" Just another day on our show.
If you think that's all, it might be your first time here (so welcome!). Of course, we'll throw out the Haven Life line to a lucky caller, share some of Doug's amazing trivia AND much, much more. Enjoy!
Show Notes:
MasterClass
A big thanks to MasterClass for supporting the Stacking Benjamins show! Get 15% off an annual
membership at MasterClass.com/stacking.
<5:27> Headlines
<18:09> Grant Baldwin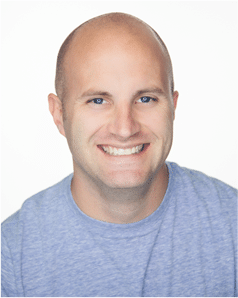 Grant Baldwin is a nationally known speaker, podcaster, and author who has helped thousands of people start and build their own speaking businesses through his Booked and Paid to Speak Training Course. Over the last 13 years Grant has spoken to over 500,000 people in 47 different states (he's never spoken in Maine, South Carolina, or Hawaii, so if you know someone, let him know).
Regularly featured in the national media, including Forbes, Inc., Entrepreneur, and the Huffington Post, his "Reality Check" curriculum is taught in over 400 high schools nationwide. A podcaster since 2014, he has published over 300 podcast episodes that have been downloaded over 1.5 million times.
He loves motivating other leaders and entrepreneurs, but his favorite moments are those spent with his high school sweetheart, Sheila, and their three daughters. They live in Nashville, Tennessee where Grant enjoys bicycling, summer days at the pool, and living life like Chuck Norris.
To learn more about grant, you can visit his website, grantbaldwin.com, listen to his podcast, The Speaker Lab, or, pick up his new book, The Successful Speaker : Five Steps for Booking Gigs, Getting Paid, and Building Your Platform.
<38:46> Doug's Trivia
On this date in history, a very important device to this podcast was invented back in 1877, that helps many people be heard around the world, what is the device?
<58:40> Haven Life Line
Patrick calls in to get Joe and OG's take on how he should take advantage of 3 years of free college. What's going to give him the best ROI? What else should he consider?
Want the guys to answer your question? You can call into the Haven Life Line and get your question answered on-air HERE.
Join us Friday!
When our roundtable discusses what one blogger calls "the biggest lie in personal finance!"
✕
Join 9K+ Stackers improving their money savvy.