What's your money story? Today we hear fantastic stories from the phenomenal people who attend FinCon…and man, did they not disappoint. The only rule was that we couldn't know who they were ahead of time. So today we met Felicity, who tells us some great lessons about pets, real estate, and more….then we talk to Geeta, who's a high schooler on a WAY different path than most people toward financial independence. Think there's only the college path toward retirement? Geeta will give you a MUCH different approach than most kids.
Then we talk to Yinan Du from Beam. Everyone's asking, "How does Beam offer such high interest rates when banks are offering\low rates?" He answers this question AND how Beam operates on today's show.
Then we return to the FinCon from to talk to Chris from KeepThrifty. His family moved from a spacious big home to a tiny house. Why? How? He'll explain on today's show (he quit his job recently also…how's he going to afford that?). Finally we talk to financial analyst Dedra Shores, who works with individuals and small business owners to help them decipher their money situation. What SHOULD keep people up at night? Dedra fills us in.
It was SO fun meeting these random people at FinCon '17….they have great stories and I can't wait for you to hear them.
Thanks to MagnifyMoney.com and LinkedIn for supporting Stacking Benjamins.  Go to LinkedIn-dot-com-slash-sb and get a $50 credit toward your first job post.
Subscribe below:
Show Notes:
<> Open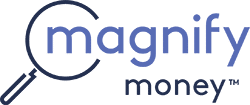 Compare checking, savings, credit cards, and loans before switching. Magnify Money makes it super easy to compare, switch and save.
LinkedIn 
Thanks to LinkedIn for supporting Stacking Benjamins.  Go to LinkedIn.com/SB and get a $50 credit toward your first job post.
Check out Linked In Job Postings
 <>Today's Contributors
Chris Durheim
Visit Chris's site: KeepThrifty.com
Follow Chris on Twitter: @keepthrifty
Getta
Take a peek at Getta's (up-and-coming) blog: HelpMeBeGreat.com
Dedra Shores
Visit Dedra's site: DedraShores.com
Follow Dedra on Twitter: @dedrashores
Felicity
Check out Felicity's blog: FetchingFinancialFreedom.com
Follow Felicity on twitter: @FelicityFFF
<> Beam
Wouldn't it be great if your bank returned 2-4% APY on your money year after year? Most people would claim something like that is impossible, but if you're reading this you probably have already listened in to our interview and know it's becoming a reality. This is where Beam comes in. Interested? You may want to follow the link and claim your spot for the early access.
<>Doug's Trivia
Which convenience store chain was founded in Dallas in 1927, when the Southland Ice Company began adding eggs and milk to their ice-selling business?
<> Join Us Monday
Plutus Award winner Deacon Hayes joins us to talk about how YOU can retire early!
SaveSave
✕
Join 9K+ Stackers improving their money savvy.