Think you can't network like a pro because you're an introvert? Better put your party hat on and take a shot of liquid courage, because our guest today is coming in with strategies and techniques that'll turn anyone into a lean, green, networking machine. (Without resorting to sending out hundreds of spam emails). Our guest, Matthew Pollard, has helping multiple businesses become million-dollar ideas, and he assures us it has a lot less to do with having the skills of a smooth talker, and a whole lot more with honest connection and preparation.
Having trouble with the law? While the long arm of the government may be able to seize your bitcoins, today's piece shows that by forgetting a key piece of information, you don't have to worry about your bitcoins ever really going goodbye – but good luck cashing anything in for your retirement. Plus, we'll cover why everyone's favorite mortgage strategy, velocity banking, is an off-the-rails fun way of paying down your debt… until it all comes crashing down around you.
Plus, during our Haven Life line, Justin tells us he's interested in buying stocks for his daughter. Her favorite game, Roblox, is about to go public, but the company is doing a direct listing. Justin asks: Are direct listings as bad as IPOs for everyday investors? Is there anything he should know about before getting involved? We'll give Justin the rundown, and even throw in a few of our favorite apps to get kids started on investing.
As always, we'll save some time for Doug's network-based trivia. Enjoy!
---
Navy Federal Credit Union
If you're an active duty service member, veteran, D-O-D civilian, or military family member, you can join Navy Federal. That means if you've served in any branch of the military–you can join Navy Federal Credit Union. You could pay no fees, get low rates and rate discounts, plus earn cash back and grow your savings. Visit NavyFederal.org for more information.
M1 Finance
With M1, you can invest how you want -with access to fractional shares and unmatched automation – for free. With M1 Finance investing is smarter, automated, and easier than ever before. Sign up and get $30 to invest at M1Finance.com/sb
---
Did your bitcoin get confiscated? Better forget that password. (Don't tell anyone you heard it from us).
Flashy financial strategies are profitable and fun… until they aren't.
It's Monday! You know what that means. Here's the finance Tiktok of the week:
Obsessed 🔥😂. #dogecoin #Bitcoin pic.twitter.com/QOPpK44jhw

— TikTok Investors (@TikTokInvestors) February 1, 2021
---
Matthew Pollard: Networking for Introverts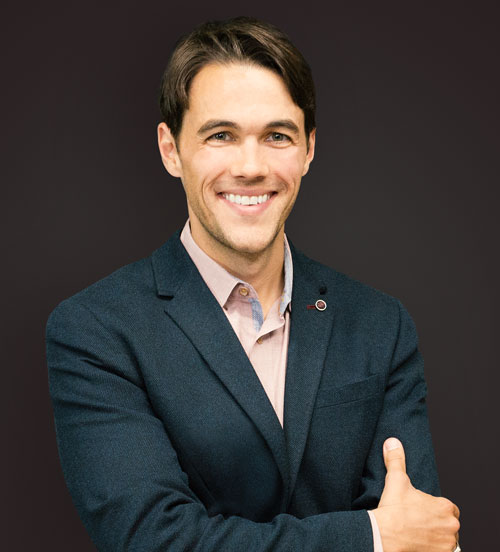 A big thanks to Matthew for helping all the introverts in the world – me included – for providing some great advice on networking.
Want more from Matthew? Check out his site MatthewPollard.com, or you can order his book here: The Introvert's Edge to Networking
---
Doug's Trivia
In the true spirit of the loud and proud, Doug decided to single out the introverts with today's trivia: How many people, out of an average group of 10 people, is an introvert?
---
Justin asks: what's the difference between an IPO and a direct listing?
---
A big thanks to Matthew for talking networking with us today. You can find the deep dive of today's show notes HERE.
Written by: Richie Rutter-Reese
Did you love today's show? Share it below!
✕
Join 9K+ Stackers improving their money savvy.