Life transitions are always stressful, and can be more than a little scary. Oftentimes, it's not until we're settled back into a routine that we notice we haven't been on our money management game. Maybe we made some big decisions while emotional. Worse yet, maybe some of those decisions were irrevocable and now you're stuck. With all the big changes happening ourselves here in the basement we realized that talking about managing money during transitions might be long overdue. Coming down to the basement today to talk about money management during BIG life changes like a divorce or elderly family member moving to managed care, is Certified Financial Planner Dorie Fain.
First though, in our headlines segment we'll look at one insurance company with skyrocketing rates on a product that consumers love to use… and other companies are following suit. Are you in danger of rising premiums? We'll tackle that question, along with our second headline involving three retirement industry myths that won't seem to go away, even though we dispel them fairly often. What are they? What do they have to do with your planning? Sadly, maybe a lot.
Of course, we'll still have time to hear Doug's trivia, answer a voicemail from Dave who more knowledge on playing the credit card rewards game, AND answer letters from Constance and Dr. J.
Looking for something deeper than what we give you on the show? Subscribe to our weekly newsletter: The Stacker.
Thanks also to our favorite browser extension Honey for supporting Stacking Benjamins. Signup for FREE with joinhoney.com/SB Time calls Honey "basically free money." We agree.
Show Notes:
<> Open
Stacker
Want that latest news from the basement? Looking for something deeper than what we talk about on the show? Subscribe to our weekly newsletter: Stacker
Honey
Thanks to Honey for supporting Stacking Benjamins. Signup for FREE with joinhoney.com/SB
<3:56> Headlines
<19:09> Dorie Fain – Making Financial Decisions While In Transition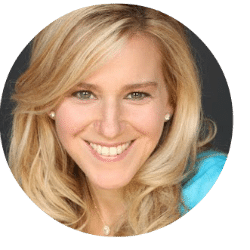 Want more on Dorie and her practice? Check out her site: AndWealth.com
<41:56> Doug's Trivia
Which artist has won the most MTV music awards?
<48:16> Haven Life Line

Need life insurance? You could be insured in 20 minutes or less and build your family's safety net for the future. Use StackingBenjamins.com/HavenLife to calculate how much you need and apply.
Dave has been living a cash-only lifestyle. He recently learned about the world of credit card rewards. What's the deal? Is it worth it?
<53:52> Letters
Constance writes in to tell us how much she enjoys our podcast. Thanks Constance!
Dr. J wants to know what should be taken into consideration when decided to rollover a 457 plan to an IRA.
Need help with your financial plan? Use this link to schedule a meeting with OG: StackingBenjamins.com/OG
Join us Wednesday
It's time for our annual Len Penzo Sandwich Survey episode! Basement regulars know how much fun this episode is, and you new(er) listeners will have a great time learning about the survey. You can check out last year's episode here.
✕
Join 9K+ Stackers improving their money savvy.