We talk often on the show about growth-oriented investments, but what if you wanted higher income-paying tools for your portfolio? Will Rhind, CEO of GraniteShares, is a guy who knows income, his HIPS ETF is specifically engineered to create high income streams. Today we'll talk with Will about many of the different types of investments that go into his ETF. We'll dive into how they work, what could make income streams expand and contract, and also what could make an income-producing portfolio volatile. Also, because his background is also in commodities, we'll ask him about gold in a portfolio and his view of current markets.
Plus, have you been giving out your social security number in exchange for free cruise trips? Admittedly that may not seem like such an attractive offer in the current environment, but non-cruise related financial scams are on the rise. From pyramid schemes to nefarious bank activity, you'll find yourself double-checking you finances after listening to today's headlines.
During our Haven Life Line we'll answer a question from Derek, who is wondering if he should switch to his company's workplace health plan. He says the workplace health insurance seems worse than what he already has. Is there any reason to switch?
---
Today's Headlines:
Whenever times get rough financial scams will rise. Stay vigilant, and don't become the newest victim of a scam!
Didn't we just talk about scammers?…. (HA)!
---
Will Rhind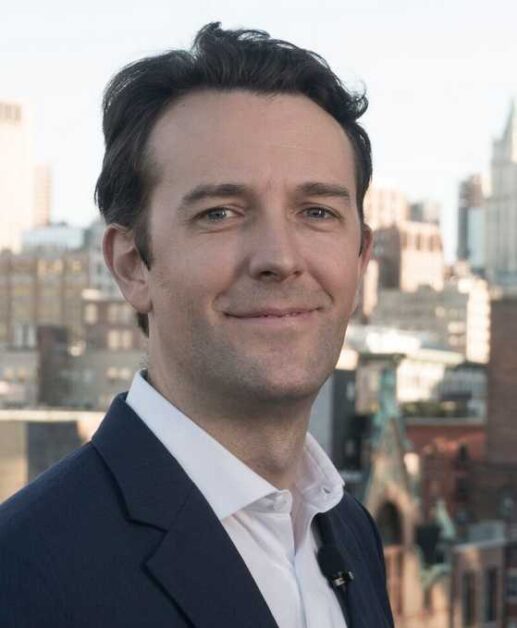 A big thank to Will for appearing on today's show! Like what you heard? You can learn more at Will's website: GraniteShares.com
---
Doug's Trivia
How many gold medals did Michael Phelps win in 2008?
---
Haven Life Line
Derek call in with a question about health insurance. Derek currently has health insurance from the open market as his last employer didn't offer insurance. His new employer does, but the workplace plan seems to be worse than what he already has. Is there any reason to switch?
Want the guys to answer your question? You can call into the Haven Life Line and get your question answered on-air HERE.
---
Join Us Wednesday!
Between our economics discussion with Professor Dan Ariely, a Haven Life line call about saving for a wedding versus retirement, and headlines about dropping interest rates… we'll dive into plenty of financial topics on the next show.
Written by: Richie Rutter-Reese
✕
Join 9K+ Stackers improving their money savvy.