When I started working with Joe (if you're curious, the latest installment of that story is here), I thought I'd write a lot more over here. So far, that hasn't been the case. I've been busy behind the scenes but haven't written much. All that is about to change.
We can talk more about me later (and until you're sick of hearing about me, I'm sure!), but first, let's talk about some of the recent blog posts that are absolutely worth reading.
I know, it's easy to think you only need to come to one place for all your financial advice. That's a nice sentiment, but decidedly untrue.
Below are ten links from other blogs you should be reading:
One Silly Thing from Amazon
(Clicking affiliate links helps the site)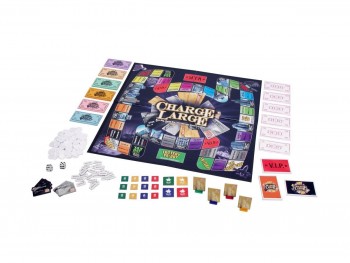 Charge Large: The game where you manage your debt and assets to find success. Players begin with Gold, an entry level credit card, and cash. Travel around the board leveraging both cash and credit to win. The goal is to upgrade to the Black Card, accumulate $2500 in cash, and have no dollars in debt.
Like what you see? Join 7,000+ other stackers and get emailed on a weekly-ish basis.