Today YOU are the star of the show because we're wheeling out a bucket full of your letters and answering as many as possible. We'll talk about government regulation, buying a house, retiring, where to invest money, whether there'll be a market downturn soon….and more.
Plus, Jamie Wise from the BUZZ Index joins us to talk social media. What's the crowd say about the current market? He'll answer that (and you may not like what he has to say….). AND STILL we still find PLENTY of time to throw out the Haven Life line to Clayton, who's wondering if he should deploy his savings toward his student loans. Of course, that's not all….Doug also brings home the trivia, and more.
Special thanks to  SoFi and Magnify Money for sponsoring our show!
Subscribe below.

Show Notes:
<> Open
From student loans to personal loans and mortgages, lower your interest rate with a strategy involving SoFi. You need a good credit score to qualify.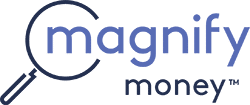 Compare checking, savings, credit cards, and loans before switching. Magnify Money makes it super easy to compare, switch and save.
<4:23>Headlines


<13:59> Your Letters
Gary – simplification of the tax code issues
Emon – graduating from college…should he buy a house?
Dan – question about iSow
Bill – should he fire his advisor?
David – coloring for success
Becky – retiring and wondering about rollovers
Candice – Where should I park
<48:00>Doug's Trivia
Who was the first US Postmaster General?
<53:07> Haven Life Line
Need life insurance? You could be insured in 20 minutes or less and build your family's safety net for the future. Use StackingBenjamins.com/HavenLife to calculate how much you need and apply.
Clayton – saved $18k and wondering how he should best deploy it.
Need help with your financial plan? Use this link to schedule a meeting with OG: StackingBenjamins.com/OG
<> Join us Friday
Linda P. Jones from Be Wealthy and Smart joins us on our roundtable segment, AND the Evil HR Lady visits the basement.
SaveSave
✕
Join 9K+ Stackers improving their money savvy.