PB&J or BLT? Before you answer that question you'll want to listen in on today's show. You guessed it! Today's the return of Len Penzo's annual Sandwich Survey. We're mixing the costs of going back to school, nutrition, and a little inflation talk all into one discussion. Turns out you can learn quite a bit from comparing the rising (or falling) costs of sandwiches year-to-year. Who knew that the economics of lunch could be so fun?
And if you're not particular towards any particular sandwich, we're also bringing the sauce in our headlines. First up? If you're a homeowner you could be sitting on a record amount of cash. Maybe you're not a homeowner? We've got you covered too in our second headline… we'll be looking at some new loan programs targeting homebuyers with 3% down or less.
We'll also have time to answer Doug's trivia, listen in on a Haven Life Line call from our basement friend Lee, AND still get around to a listener letter.
Thanks to MagnifyMoney.com for sponsoring Stacking Benjamins. MagnifyMoney.com saves users on average $450 when they compare, ditch, switch and save on credit cards, student loan refinancing, checking, savings and more. Check out MagnifyMoney.com for your savings.
Thanks also to our favorite browser extension Honey for supporting Stacking Benjamins. Signup for FREE with joinhoney.com/SB.
Show Notes:
<> Open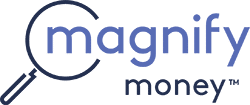 Compare checking, savings, credit cards, and loans before switching. Magnify Money makes it super easy to compare, switch and save.
Honey
Thanks to Honey for supporting Stacking Benjamins. Signup for FREE with joinhoney.com/SB
<4:13> Headlines
<17:16> Len Penzo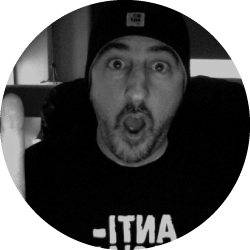 Check out Len's site at: LenPenzo.com
Follow Len Penzo on Twitter: @LenPenzo
<37:30> Doug's Trivia
What type of bread was eaten most in 2017 in the USA?
<42:37> Haven Life Line

Need life insurance? You could be insured in 20 minutes or less and build your family's safety net for the future. Use StackingBenjamins.com/HavenLife to calculate how much you need and apply.
Our good friend Lee (from BaldThoughts!) recently left his job. Regarding his HSA, what's the best thing he should with his flexible spending account?
<46:47> Letters
Jeff writes in with a point or two about OG's comment on small caps.
Need help with your financial plan? Use this link to schedule a meeting with OG: StackingBenjamins.com/OG
Join us Wednesday!
Rounding out our roundtable this week (and giving OG a little break), from RichLife Advisors, is Beau Henderson.
And during our FinTech segment, we're ringing up Acorns co-founder, Walter Cruttenden. Walter's already made one great piece of Fintech, and it looks like he's bringing it with his newest project: Blast.
✕
Join 9K+ Stackers improving their money savvy.