The holiday season is meant to be spent with activities and people you love, not in the kitchen creating some elegant concoction (unless that's your #1 passion, then go for it!). Even worse, your waistline won't love you ordering DoorDash every night and eating warmed up fast-casual restaurant food. Where's the sweet spot? Karen Nochimowski is the tour-de-force behind Momma Chef, and she today will share recipe ideas from her new 6-Minute Dinners cookbook. It turns out, you don't have to be Gordon Ramsay to make a delicious meal AND it doesn't have to take long to prep, either.
In our headlines segment, we dive into recent comments made by Morningstar CEO Kunil Kapoor about direct index investing, and how it can turn index investing "fun." Is that a good thing? We'll share some thoughts. Plus of course, no show would be complete without Doug's trivia and a call into the Lifeline from Paddy, who's worried about FinTech company Blooom closing the doors to customers. Where does he turn for asset allocation suggestions?

Hey, Stackers – are you good at communicating about money and have 25 hours a week available? We're hiring! Check it out here.
Deeper dives with curated links, topics, and discussions are in our newsletter, The 201, available at https://www.StackingBenjamins.com/201
Enjoy!
---
Our Headline
---
Our TikTok Minute
---
Karen Nochimowski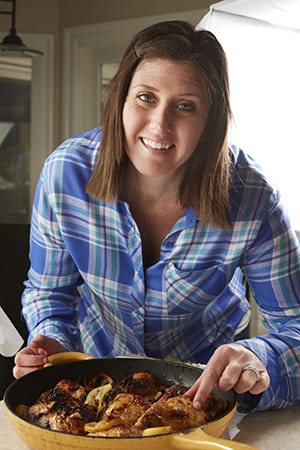 Big thanks to Karen for joining us today. Grab a copy of her book 6-Minute Dinners (and More!): 100 Super Simple Dishes with 6 Minutes of Prep and 6 Ingredients or Less.
Watch the full interview on our YouTube page:
---
Doug's Trivia
What book published on this day in 1843 sold out its 6,000 copies in the first week, and has never been out of print?
---

Need life insurance? You could be insured in 20 minutes or less and build your family's safety net for the future. Use StackingBenjamins.com/HavenLife to calculate how much you need and apply.
Paddy was using Blooom for asset allocation, but since they shut down, he wants to know the best options for help with asset allocation now.
---
Want more than just the show notes? How about our new newsletter with STACKS of related, deeper links?
Check out The 201, our email that comes with every Monday and Wednesday episode, PLUS a list of more than 19 of the top money lessons Joe's learned over his own life about money. From credit to cash reserves, and insurances to investing, we'll tackle all of these. Head to StackingBenjamins.com/the201 to sign up (it's free and we will never give away your email to others).
---
Written by: Brooke Miller
Miss our last show? Listen here: Rich Friends And The Wealth Game: Should You Play? Here
✕
Join 9K+ Stackers improving their money savvy.