What do New York City's richest residents, murderous unions, and world-famous guests like Marilyn Monroe and the Beatles have in common? The Plaza Hotel! Julie Satow, award-winning journalist and author of The Plaza, joins us today to share a century of fascinating stories the hotel holds between its walls. From fortunes beyond measure to the Great Depression, from the Golden Age of Hollywood to Home Alone 2, the Plaza Hotel has never been shy about its place in history.
Plus, believe it or not, we're about to enter tax season! Tax expert Katherine Pomerantz joins us during today's headlines to share all-new tax rules. Between relaxed guidelines on charitable giving, new deductions for your student loan payments, and more savings than you'd think for your home office, this is one tax talk that'll keep you listening.
Cole and his wife are DINKS, and are contributing heavily to their IRAs and Roth accounts. They're planning on semi-retiring early and are looking for some advice on how they can best invest for the long-term, keep money relatively liquid, and have enough cash for living expenses. Thoughts? (And OH BOY, does Joe have some thoughts on this one. You don't want to miss this). Of course, after a short and sweet rant, Cole gets plenty of great advice for the future. Of course, we'll also save time for Doug's trivia, and much, much more. Thanks for listening!
---
Thanks to our sponsors who give us the opportunity to bring you 3 shows a week!
Discover
A big thanks to Discover for supporting Stacking Benjamins! Discover matches all the cash back you earn on your credit card at the end of your first year automatically with no limit on how much you can earn. Learn more at Discover.com/yes.
M1 Finance
With M1, you can invest how you want -with access to fractional shares and unmatched automation – for free. With M1 Finance investing is smarter, automated, and easier than ever before. Sign up and get $30 to invest at M1Finance.com/sb
Talking Real Money
Co-hosts Don McDonald and Tom Cock deliver straight forward, honest, advice on building the wealth you need for a more secure future. You can listen in wherever you listen to podcasts, or at TalkingRealMoney.com.
Tommy John
---
All new rules mean you could be saving come tax time.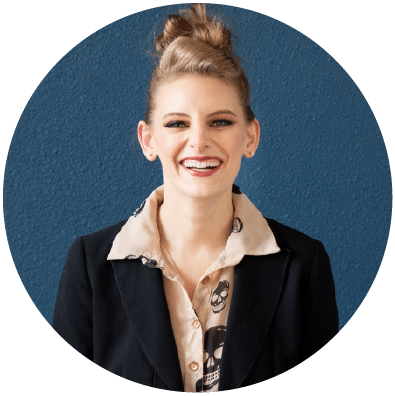 Another huge thanks to Katherine for being our go-to tax expert year after year! Looking for help with your taxes? You can share your money story with Katherine at KatherinePomerantz.com
Joe and OG use today's debt headline to talk about… everything.
Retiree debt doubles during pandemic (InvestmentNews)
For those of you in search of a Pandemic trailer, look no further:
---
Julie Satow, award-winning journalist and author of The Plaza
A big thanks to Julie for sharing just a piece of the Plaza's fascinating history. You can discover the rest of the hotel's secrets's by ordering a copy of The Plaza through Julie's website, or by clicking below:
---
Doug's Trivia
What does EBITDA stand for?
Cole and his wife went to semi-retire. What sort of planning can they do to stay invested and still have liquid funds before retirement age?
---
Written by: Richie Rutter-Reese
Did you love today's show? Share it below!
✕
Join 9K+ Stackers improving their money savvy.