Don't think that charm has anything to do with your money? Think again. How much you make is SQUARELY correlated to your ability to sell yourself to others.
We also explore headlines about two credit agencies caught in a lie to consumers and yet another 401(k) plan lawsuit. We throw out the Haven Life line to Rick, who has a question about capital gains taxes AND answer another listener letter. Doug brings down the trivia, and much more!
Special thanks to  SoFi and Magnify Money for sponsoring our show!
Subscribe below.

Show Notes:
<> Open
From student loans to personal loans and mortgages, lower your interest rate with a strategy involving SoFi. You need a good credit score to qualify.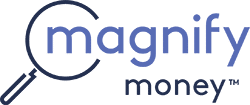 Compare checking, savings, credit cards, and loans before switching. Magnify Money makes it super easy to compare, switch and save.
<38:28>Doug's Trivia
What's the 2nd largest city in the world?
<43:08> Haven Life Line
Need life insurance? You could be insured in 20 minutes or less and build your family's safety net for the future. Use StackingBenjamins.com/HavenLife to calculate how much you need and apply.
We throw out today's Haven Life line to Rick, who asks about a step up in cost basis (in the USA) on assets when people pass away.
<47:02> A Letter From the Mailbag
Today's letter comes from Derrick, who asks: what's the difference between a mutual fund and an index fund?
Need help with your financial plan? Use this link to schedule a meeting with OG: StackingBenjamins.com/OG
<> Join us Wednesday
We're diving into a New Year debt cleanse and better 2017 habits with Nick Clements, Mandi Woodruff, and Tiffany Aliche!
SaveSave
✕
Join 9K+ Stackers improving their money savvy.