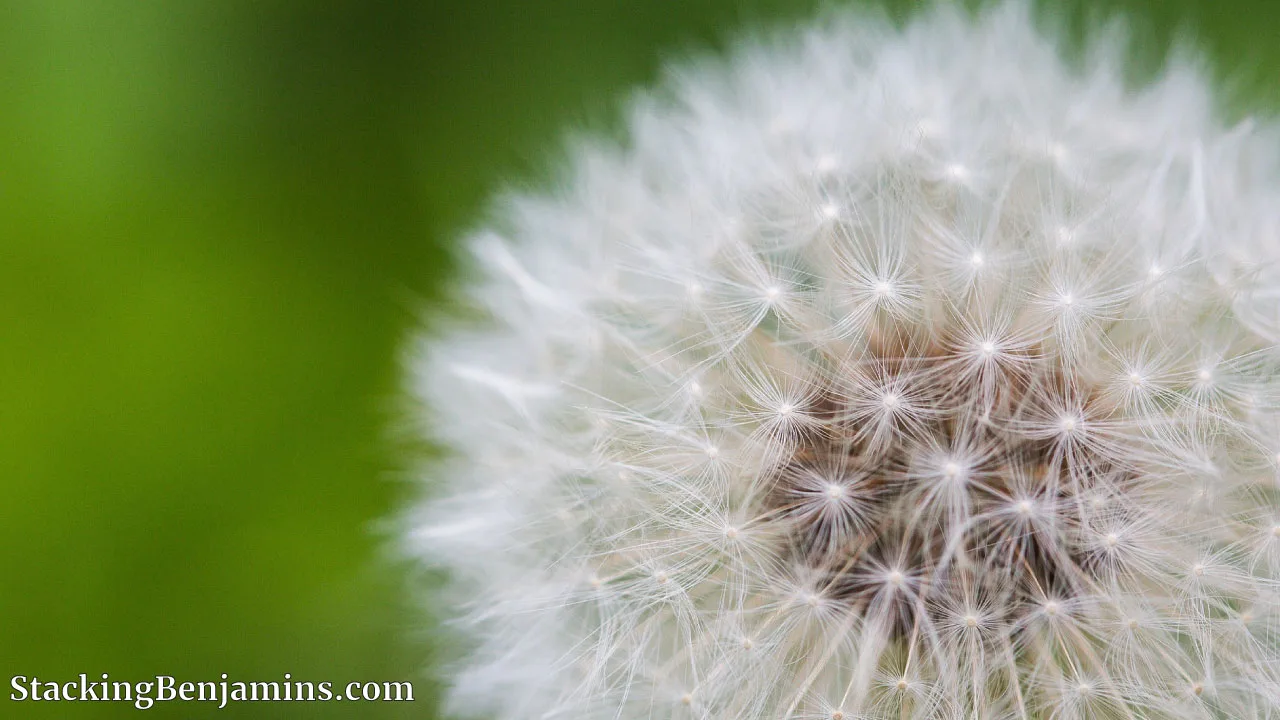 Kathleen's note: This is a new series on Stacking Benjamins. We asked people to tell us their story in our email series (if you're not signed up, you can do that right here), and we're featuring those stories weekly. Our first response comes from Jillian.
 Jillian Stacks Benjamins by Keeping Things Simple
I can give you one word that helps define our (my husband and my) relationship with money and that is SIMPLICITY.
We are in our early 30s, sans kiddos for the time being, and due to a slightly rocky road to our careers in our 20s, we now find ourselves with a lot of bills. We found ourselves entering our 30s with credit card debt, health care bills, student loans, a mortgage, AND a car payment. Despite two incomes, those bills add up! We are tackling one at a time, to get our monthly commitments as low as possible, and keeping life as SIMPLE as possible.
We've already paid off our credit card debt and are working on the student loans now. In the meantime, we make choices to keep things simple while we reach our goals. We share one reasonable, used and fuel-efficient car. We live in a modest condo that we qualified for on one non-profit salary. Could we upgrade? Sure! But we choose simplicity. That way, we can contribute to our retirement and meet our full employer matches even while we throw as much money at debt as possible. We also cook (almost) all meals at home and try to walk and bike to destinations as much as possible. It forces you to take life slower. SIMPLE – we like that. 🙂
Takeaway: Decrease Complexity to Grow Your Stack
I love this story, Jillian. I think you're on the right track, and the more you pay off, the more you'll inspire yourselves to keep going. I've noticed, in my own financial life, that simplicity is best.
Every additional credit card is a chance to pay things like annual fees and service charges
Every additional bank account is a chance to overdraw
Every time you pay off a debt, you notice a bump in the amount of cash available
The fewer things you have, the fewer things you need
When your house is clear of clutter, you experience more joy
How have you decreased complexity in your financial life?
✕
Join 9K+ Stackers improving their money savvy.