Featured Guest: Jake Cousineau
How much of this stuff goes over your head? What are the absolute first things you need to know about when you're rolling out on your own? Today high school personal finance teacher and author Jake Cousineau joins us to dive into the very first items you should include on your list of lessons to learn about money as you begin your journey. From the double-edged sword of interest to simple banking and ideas on budgeting and saving, we'll share some of Jake's favorite tips so that you can leave today's show more prepared than you were before you listened.
Annuities Changing Standards
States are rolling out some new rules around annuity sales, which largely are meant to mimic the SEC's Reg BI (best interest). While industry spokespeople say it's a step in the right directions, consumer advocates say it isn't enough. Today we'll share how annuities work, where the problems are in the industry, and how these new state-by-state rules may change the game (or not).
We'll also share our TikTok creator video minute, and today we'll share a refreshing story. An online "guru" actually apologizes for leading his followers into a scam. While we love the sentiment, who would have known (hear the sarcasm coming?) that a StarWars universe-themed crypto coin called Mando might be fake.
Experiencing Inflated Prices? You're Not Alone
We'll also share the latest worldwide real estate news. Inflated prices aren't just happening in your back yard. Around the world we're seeing some eye-popping numbers. What's the takeaway? We'll talk real estate today!
Of course, we'll also throw out the Haven Life line AND save time for Doug's trivia. It's another great day in the basement!
How The Pandemic Changed Our Retirement Worries
The Haven Life Line:
---
We couldn't bring you three shows a week without our sponsors!
Navy Federal Credit Union
If you're an active duty service member, veteran, D-O-D civilian, or military family member, you can join Navy Federal. That means if you've served in any branch of the military–you can join Navy Federal Credit Union. You could pay no fees, get low rates and rate discounts, plus earn cash back and grow your savings. Visit NavyFederal.org for more information.
Geico
Whether you rent or own, Geico makes it EASY to bundle home and car insurance. Go to Geico.com today.
Discover
A big thanks to Discover for supporting Stacking Benjamins! Discover matches all the cash back you earn on your credit card at the end of your first year automatically with no limit on how much you can earn. Learn more at Discover.com/yes.
Talking Real Money
Co-hosts Don McDonald and Tom Cock deliver straight forward, honest, advice on building the wealth you need for a more secure future. You can listen in wherever you listen to podcasts, or at TalkingRealMoney.com.
---
Our Headlines
---
Jake Cousineau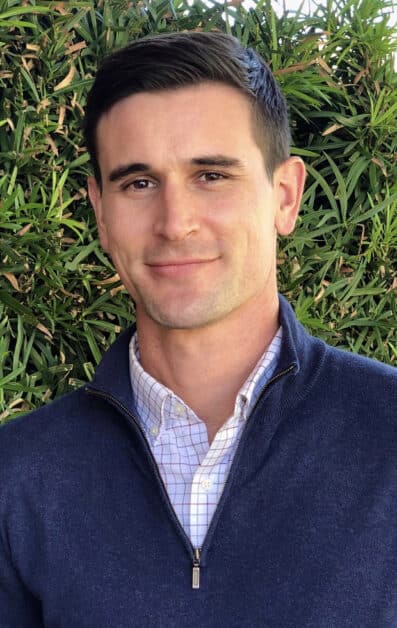 You can find more from Jake including his new book, How To Adult, at his site: HTAPersonalFinance.com.
Know someone who's looking to start their personal finance journey? Start them with Jake's videos! Here's Episode 1:
---
Doug's Trivia
How many adults out of 10 in the U.S. go to the dentist each year?
---

Need life insurance? You could be insured in 20 minutes or less and build your family's safety net for the future. Use StackingBenjamins.com/HavenLife to calculate how much you need and apply.
Our question: Andy and his wife would normally qualify for stimulus checks, and they have before. This time around Andy's wife has received an inheritance that Andy says pushes them over the income limit. This year, however, they'll be under the limits. Thoughts?
---
Written by: Richie Rutter-Reese
✕
Join 9K+ Stackers improving their money savvy.