Co-star of the entrepreneur show Hatched, Steve Seigel joins us to talk entrepreneurship AND investing in start ups. If you're building a company, what are some of the pitfalls to avoid? If you're investing in your buddy's business, what should you look for other than just a great idea? He'll come down to the basement and share lessons with us today!
In our headline segment we discuss how to save money on perscriptions and walk through Money's list of the best banks. Our Haven Life line call today comes from Sarah. How difficult is PMI insurance when buying a house? Of course we also have a letter for the show, Doug's trivia, and much, much more!
Special thanks to  SoFi and Magnify Money for sponsoring our show. Support the companies that support us AND help yourself along the way.
Subscribe below.

Show Notes:
<> Open
From student loans to personal loans and mortgages, lower your interest rate with a strategy involving SoFi. You need a good credit score to qualify.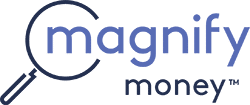 Compare checking, savings, credit cards, and loans before switching. Magnify Money makes it super easy to compare, switch and save.
<4:48>Headlines
<11:58> Steve Seigel
Check out Hatched TV at: @HatchedTV
Say, "Hey-o" to Steve on Twitter: @Steve_Seigel
<29:24>Doug's Trivia
How many new patents are filed in the USA every year for  inventions?
<35:14>Haven Life Line
Need life insurance? You could be insured in 20 minutes or less and build your family's safety net for the future. Use StackingBenjamins.com/HavenLife to calculate how much you need and apply.
Today's Haven Life line we throw to Sarah: she asks, "How much is PMI?"
Need help with your financial plan? Use this link to schedule a meeting with OG: StackingBenjamins.com/OG
<41:55> Letters
Dustin: should I save for my house down payment in my retirement plan?
<> Join us 
Join us on Friday for the roundtable!
✕
Join 9K+ Stackers improving their money savvy.