Investing can be scary, especially if you're just starting out. What if your money evaporates overnight? What if some unforeseen event happens and my investments are wiped out? And with most of us relying on our investments to get us through retirement years, to pay for college, or other goals, it's natural to be worried. While we can't totally eliminate investment risk, we can do a pretty good job reducing risk… if you know how. That's why we're bringing the author of Slash Your Retirement Risk, Chris Cook, down to the basement. We'll talk to Chris about how you can make practical, safe investments to see you through your retirement years, and still keep the money rolling while you do it.
Then our headlines segment, UBS has been ordered to pay out millions in a Puerto Rico bonds claim. Plus, during our second headline we cross over to the other side and hear the confessions of a debt collector. Of course that's not all!  We'll throw out the Haven Life line to Mike, who has a pile of cash to invest. He already has a few ideas, but wants to know what we think. And in our letters segment Willis wants to know if taking the tax hit for a backdoor Roth contribution with his two rollover IRAs is worth it. Thoughts? And don't you worry, we'll still have time for Doug's trivia.
Thanks also to MagnifyMoney.com for sponsoring Stacking Benjamins. MagnifyMoney.com saves users on average $450 when they compare, ditch, switch and save on credit cards, student loan refinancing, checking, savings and more. Check out MagnifyMoney.com for your savings.
Thanks to Slack for supporting Stacking Benjamins.  Slack: Where work happens. Go to slack.com to learn more.
Subscribe below.
Show Notes:
<> Open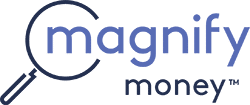 Compare checking, savings, credit cards, and loans before switching. Magnify Money makes it super easy to compare, switch and save.
Slack
Thanks to Slack for supporting Stacking Benjamins.  Slack: Where work happens. Go to slack.com to learn more.
<4:32> Headlines
<22:22> Chris Cook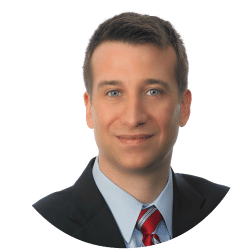 Check out the site: BeaconInvesting.com
Looking for Chris's book? Check it out: Slash Your Retirement Risk

<38:47> Doug's Trivia
How many Slurpee flavors have been created throughout the history of the beverage?
<43:29> Haven Life Line

Need life insurance? You could be insured in 20 minutes or less and build your family's safety net for the future. Use StackingBenjamins.com/HavenLife to calculate how much you need and apply.
Mike has a stack of cash to invest and wants to run some options by the basement. What should he choose?
Need help with your financial plan? Use this link to schedule a meeting with OG: StackingBenjamins.com/OG
<55:29> Letters
Willis wants to know if the tax hit for doing a backdoor Roth for his two rollover IRAs is worth it.
Join us Friday
✕
Join 9K+ Stackers improving their money savvy.