Juggling all the facets of life became a lot harder for many of us the last few weeks (well, in some ways easier…no more commute!). If you're lucky enough to be healthy, you're now just trying to figure out how to handle everything, AND in close quarters. Today we welcome two guys who are VERY good at juggling life, money and family, Joel Larsgaard and Matt Altmix from the popular How To Money podcast. We'll talk about managing life during "normal" times, so that when life goes back to "normal" (whatever that is), you'll be prepared!
Plus, what if you lost $50M dollars? That happened to one drug dealer in the UK. We'll explain how that happened and we'll even share where the money is now. Mom's fairly certain you won't want to try and find it. Plus, the Department of Education just announced new guidelines around student loan relief for repayers. There are LOTS of changes and we'll detail the BIGGEST ones on the show.
Of course, we're confined to the basement today, but that's nothing new….so JUST like every other show, we'll still throw out the Haven Life line AND save time for Doug's trivia.
Show Notes: ads
<4:45> Headlines
<11:50> Main Guests: Joel & Matt
Balancing Family, Work, and Money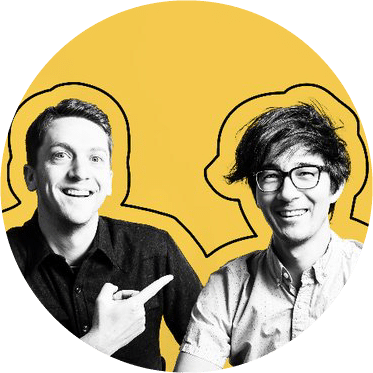 You can find more about Joel and Matt at their site: How To Money
<52:23> Doug's Trivia
According to a 2016 Utah State University survey, which sport comes with the biggest annual price-tag for families?
<56:11> Haven Life Line
An anonymous caller wants to know if they should buy a commodities index fund. How does it work? Are commodities necessary in a portfolio?
Want the guys to answer your question? Call into the Haven Line HERE.
Join us Wednesday!
How can we spot the lies hidden in graphs and charts used by financial companies? Is there a way to be sure you're not being mislead by data? Join us Wednesday with John Johnson, founder and CEO of Edgeworth Economics, while we discuss how you can protect yourself from information overflow.
✕
Join 9K+ Stackers improving their money savvy.