Have a great idea for a business? Meg Gill, listed in the Forbes 30 under 30 entrepreur list, and co-founder of Golden Road Brewing joins us today to talk about how her education and athletic experience helped propel her to entrepreneurship at an early age. We'll also discuss mistakes that she's happy she got out of the way early so that she could avoid those later and scale up her company in a hurry. She talks about how starting with a product and a philosophy that you love is a better approach for many than hoping to be wealthy. Also she discusses how a broad educational background isn't necessarily an impediment to future success. She'll also share stories from her new show on Viceland called Beerland, where she talks to brewers about leaping toward their dream: full time entrepreneurship. You're going to love this interview, whether you're thinking about entrepreneurship or hoping for motivation to get up and go to your job again this week.
In our headlines segments we talk treasure hunting. People are dying trying to find a hidden treasure. Maybe there's a better way to get rich? Also, we discuss ANOTHER 401k lawsuit. This one gets weird in a hurry. We'll share details.
We also throw out the Haven Life line, take a listener letter AND still have time for Doug's beer-infused trivia.
Special thanks to M1Finance for sponsoring our show! We couldn't do any of this without the support of these awesome companies.
Subscribe below.

Show Notes:
<> Open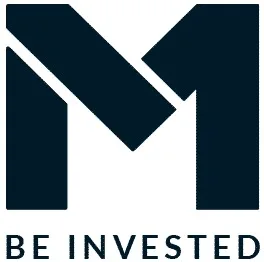 Why compromise with investments when you can use an intuitive, easy-to-use, robust platform? M1Finance combines the power of automated investing platforms with the flexibility of do-it-yourself but more expensive brokers. Be Invested.
< 5:10> Headlines
Voya's win in 401(k) fee suit involving Financial Engines bodes well for other record keepers (InvestmentNews)
<13:58> Meg Gill
Drop a line to Meg on Twitter: @goldenroadbrew
Check out Meg's site: GoldenRoad.LA
<30:32>Doug's Trivia
What is the name of the first American to brew lager?
<34:35> Haven Life Line
Zack and his spouse have lived in their house for about 5 years now. They've been paying PMI, and are wondering if making a lump sum payment to get below 80% owed would be a good idea. Is making the lump sum payment a good idea? Is there anything they're missing?
Need life insurance? You could be insured in 20 minutes or less and build your family's safety net for the future. Use StackingBenjamins.com/HavenLife to calculate how much you need and apply.
<> A Letter From the Mailbag
Stevan remembers an old episode covering "Living Forward" by Michael Hyatt. Where is the episode?

Sorry Stevan, we never had Michael Hyatt on the show.

Darryl heard Joe mention the movie "Colossal" with Anne Hathaway.

They both thought it was really weird, but original. Are movie plots played out?
Need help with your financial plan? Use this link to schedule a meeting with OG: StackingBenjamins.com/OG
<> Join us Wednesday
Better send off your letters with the express delivery, because that's exactly what we are covering this Wednesday. As always, we'll rip some interesting headlines from the news, Doug will give some trivia he hopes doesn't fall flat, and we'll still have time for a Haven Life Line call.
✕
Join 9K+ Stackers improving their money savvy.