In an era that's characterized by both financial uncertainty and burgeoning technology, the allure of cryptocurrency has become undeniable to many. Thanks to its decentralized model, it's attracted the interest of many aggressive investors worldwide, especially those who consider themselves tech-savvy and rebellious types. 
But where do you fit in, and would it be good for you to invest in crypto given your current situation? If you're considering taking the plunge into investing in digital currencies, it's important that you assess your own readiness as an investor. It will make a huge difference for you to be well-informed and confident that your decision aligns with your financial goals.
Below are some signs that you're truly ready to invest in cryptocurrency:
1) You Have Basic Mastery Over the Complexities of the Crypto Landscape

It's a challenge to fully grasp the concept of cryptocurrencies, given that they're evolving in real time. This holds true even for experts who've been following crypto for years. However, just like with any big decision that involves money, you have to do your due diligence. After all, one of the most important rules in investing is fully understanding what you're investing in. You need to be especially aware of both the opportunities and the risks.
First, understand how cryptocurrency works as an asset. Cryptocurrencies are essentially decentralized digital currencies that exist online, with their value protected by cryptography. Much like your usual payment app, you can access a crypto trading platform through your computer or smart devices. However, that's where the similarity ends since the money on conventional payment apps is backed by traditional currency.
In addition to having a basic understanding of what cryptocurrencies are, you should also master concepts that are relevant to the wider crypto landscape. One such concept is blockchain technology, which consists of a network of computers securing and validating each digital transaction to make sure there are no duplications or instances of fraud that could compromise the decentralized system.
In 2009, pioneering cryptocurrency Bitcoin (BTC) introduced the concept of blockchain and eventually popularized it until it reached a mainstream audience. These days, there are tens of thousands of digital currencies currently being traded at different crypto exchanges all over the world, and it doesn't stop there. It seems like every day, more currencies with various features and purposes are being created.
When you begin your crypto investment journey, remember that you don't have to jump on the latest bandwagon and that you can take your time weighing what you learn about crypto and blockchain. Learn about their underlying technologies, potential use cases, and the problems they aim to solve through mediums like blockchain technology courses from reputable outfits. 
Are you hungry to keep learning and to stay up to date with the latest news and regulatory developments? Does the prospect of engaging further with all the information listed above excite you more than it scares you? If so, you're probably in a good place to invest in crypto.
2) You've Assessed the Risks and Accepted the Volatile Nature of Cryptocurrency

If there's anything you should be prepared for when investing in cryptocurrency, it's the inherent risks and volatility. The market experiences significant price fluctuations driven by factors such as market sentiment, regulatory developments, and technological advancements. You'll need to be realistic about your own appetite for risk and your readiness to handle crypto as opposed to a less volatile asset.
To illustrate this point, you can turn to Bitcoin's historical data. Even if it's the most sought-after cryptocurrency and widely considered one of the safest as far as crypto goes, BTC prices swing wildly from bull market to bear market status. You must accept that this kind of volatility is not exclusive to Bitcoin and is in fact prevalent across the crypto market. It's crucial to evaluate whether you can handle the potential ups and downs without making impulsive investment decisions driven by short-term market movements.
Assess your risk tolerance and consider your investment time horizon. To a patient and committed trader, cryptocurrency can be a valuable investment option in a portfolio. If you have a high risk tolerance and are willing to endure volatility for the potential rewards, cryptocurrency investments may align with your investment style and you may be ready to pursue them. However, if you prefer stability and are uncomfortable with market fluctuations, it may be best to stick with traditional investment options for now.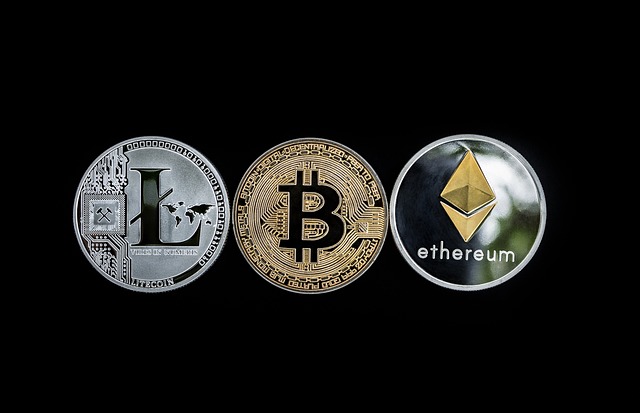 3) You're Financially Prepared

Before investing in cryptocurrency, make sure you have a solid enough financial foundation. Like with any new investment, you'll have to prepare by securing your emergency fund first to take care of unforeseen expenses, such as medical emergencies or the sudden loss of your income.
As a prudent investor, consider that digital currency is best used to diversify your portfolio and not be the sole investment for you to rely on. Every seasoned investor knows that diversification helps mitigate risks by spreading investments across different asset classes, reducing the potential impact of a single investment's performance on their overall portfolio.
Be mindful of your reasons for investing in crypto, and don't jump into it until you're confident that your investment is properly suited to your financial goals. Consider your income, expenses, and existing financial commitments, and be prepared to exercise financial discipline when investing money earmarked for essential expenses, debt payments, or short-term financial goals.
4) You've Considered the Security of Your Crypto Coins

Securing your investment is paramount in the cryptocurrency world. The decentralized and digital nature of cryptocurrencies will require you to take proactive steps to safeguard your assets from potential risks, including hacking, scams, and theft. Master and be prepared to oversee your private keys, wallets, and two-factor authentication (2FA).
Private keys are essential cryptographic codes that grant access to your digital assets. Consider using hardware wallets or cold storage options for enhanced security. Hardware wallets are physical devices that store your private keys offline, providing an extra layer of protection against online threats. Cold storage refers to keeping your private keys offline and disconnected from the internet, such as by using paper wallets or encrypted USB drives.
Be cautious when using exchanges or online wallets. While they offer convenience, they also introduce additional risks. Exchanges can be susceptible to hacking or other security breaches. Opt only to use reputable exchanges with robust security measures and a proven track record. In addition, regularly update your software wallets and take advantage of available security features, such as 2FA, to safeguard your accounts.
Ready to take on the stress of protecting your crypto accounts? Then, and only then, should you push through with your investment.
5) You Understand the Tax Implications of Investing in Crypto

Lastly, remember that cryptocurrency investments have tax implications that should be considered to ensure compliance with tax regulations. To avoid penalties, it's wise to keep records of your cryptocurrency transactions. If you can afford it, hire a tax professional to ensure accurate reports and timely filing.
As the cryptocurrency market evolves, tax regulations may change, so it's vital to stay informed about any updates or amendments. Utilize tax software programs that integrate cryptocurrency calculations or seek professional guidance to effectively navigate the complexities of cryptocurrency taxation.
It may not be the most exciting part about trading crypto, but you should be ready to deal with tax implications. This will help you avoid unnecessary tax-related headaches and heartbreaks during your trading journey.
Final Thoughts
In summary, investing in cryptocurrency will prove most rewarding to investors who've done their homework. You'll be able to position yourself for success in this dynamic and evolving market if you're ready to respond to unpredictability and rough outcomes. The goal is to be well-informed and proactive, as this disposition will help you maximize the potential opportunities offered by crypto.
✕
Join 9K+ Stackers improving their money savvy.