Hosting a holiday party? Invited to one? Either way, we've got you covered (as we do every year here on the show!). On our annual holiday party episode, we're joined by party planner extraordinaire Jenni Bost from AWellCraftedParty.com, who'll share fantastic tips on decorations, food, and entertainment when you're hosting a party. She'll also share tips if you're asked to attend a party.
In our headlines segment, we'll talk about buying a car. Looking to buy used? A new USA Today piece says that in this current environment you shouldn't rule out the new car lot. We'll explain the advantages on today's show. Also, it looks like companies aren't buying back shares as quickly as they've been in the past. Instead, they're gearing up for mergers and capital expenditures. What does that mean? How does it affect your investments? We'll explain.
We'll of course have more from the world of financial planning, throw out the Haven Life line to lucky listener Kyle, who wonders about the moral implications of credit cards, score with some of Doug's delightful trivia, and more.
Huge thanks to Roofstock (check out their massive real estate database AND their SPECIAL DEAL through 12/31) and MagnifyMoney.com (when you're comparing financial tools like credit cards and savings accounts) for helping us with today's show. They're awesome companies and if you're not using them, I'm not sure you know what you're missing!
Subscribe below.
Show Notes:
<> Open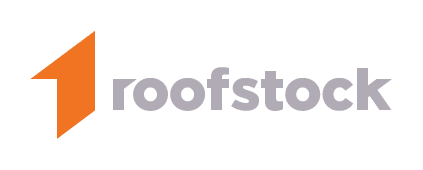 Browse Roofstock's online marketplace of top retail rental properties around the nation. Invest in rental real estate around the nation with a partner who'll help you find great renters and evaluate and hire property managers. Manage everything yourself or hand it all off to a professional team with a deep knowledge of real estate investing and operations.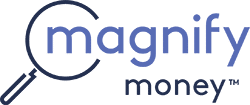 Compare checking, savings, credit cards, and loans before switching. Magnify Money makes it super easy to compare, switch and save.
<5:10> Headlines
<12:04> Jenni Bost
Say hello to Jenni on Twitter: @jennibost
Check out Jenni's site: AWellCraftedParty.com
<26:42> Doug's Trivia
In a recent survey, what percentage of the population thinks regifting is socially acceptable?
<31:20> Haven Life Line
Need life insurance? You could be insured in 20 minutes or less and build your family's safety net for the future. Use StackingBenjamins.com/HavenLife to calculate how much you need and apply.
Kyle has a question on the morality of credit cards. Are financially sound credit card users making points and bonuses off the backs of those who aren't responsible?
<35:50> Letters
Need help with your financial plan? Use this link to schedule a meeting with OG: StackingBenjamins.com/OG
We ALMOST took away that last line in Travis's letter, but we agreed to keep it as Doug's end of the year bonus:
I know you guys love a good rule of thumb. I recently read about something called a 20% rule for investing. From what I understand, it says that if a stock goes up 20%, it is time to sell the stock and "lock in" those gains. To me, this seems like an attempt at market timing and could cause you to miss out on more gains. On the other hand, it could prevent you from riding the stock back down to breakeven or a loss.
Have you heard of this? I'm interested to hear your thoughts. Or Doug's since he's the smart one. Thanks.
<> Join us Friday
Hump day already? The basement, like the rest of the world, is already looking forward to the weekend. But there is one person we can't wait to see before we start our weekend festivities. Who would that be? Katie Brewer of Your Richest Life of course. It's always a fun time when Katie visits the basement. Tune in!
✕
Join 9K+ Stackers improving their money savvy.