She struggled with credit card debt, student loans, and more, but now Michelle Bobrow's not only a money ninja…she'll help teach you how to manage your money better on today's episode. We'll talk about her early days of spending mistakes (that may sound like mistakes many of us have made), plus lessons she learned while working on Wall Street.
Our first headline covers the one fifteen minute hack one publication says you should implement if you want to manage your money better. Wonder what it is? You won't be disappointed, although it may not be what you think. Also, we'll tackle news that everything is getting more expensive more quickly than before. Ever wonder how inflation actually works? We'll explain that and more on today's show. Plus, we're  throw out the Haven Life line to Mollie, who's wondering which insurance plan is better: should they use her plan which has smaller premiums, or her husbands, which has smaller deductibles when you use the coverage? We'll also another listener letter, throw out Doug's trivia, and more.
Thanks also to MagnifyMoney.com for sponsoring Stacking Benjamins as well. MagnifyMoney.com saves users on average $450 when they compare, ditch, switch and save on credit cards, student loan refinancing, checking, savings and more. Check out MagnifyMoney.com for your savings.
Subscribe below.
Show Notes:
<> Open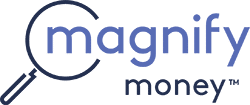 Compare checking, savings, credit cards, and loans before switching. Magnify Money makes it super easy to compare, switch and save.
<5:46> Headlines
<13:08> Michelle Bobrow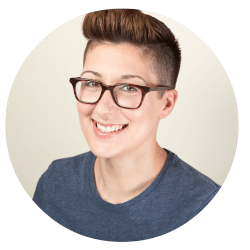 Check out Michelle's site: TheHolisticWallet.com
Follow Michelle on Twitter: @HolisticWallet
<33:45> Doug's Trivia
According to one AAA study, what will be the number one domestic travel destination this summer?
<39:39> Haven Life Line

Need life insurance? You could be insured in 20 minutes or less and build your family's safety net for the future. Use StackingBenjamins.com/HavenLife to calculate how much you need and apply.
Mollie and her husband both use their own health insurance provided by their employees. With a possible baby in the future, what are some good options for getting on the same plan?
<46:15> Letters
Need help with your financial plan? Use this link to schedule a meeting with OG: StackingBenjamins.com/OG
We answer a letter asking us for some financial suggestions for those living in the U.S. on a temporary Visa.
<> Join us Friday
✕
Join 9K+ Stackers improving their money savvy.