Doug Lynam grew up in a wealthy family but rejected looking wealthy at an early age and began hanging out with counter-culture kids while trying hard to find himself. From that lifestyle to the Marines and finally to becoming a monk, we'll talk about Doug's quest to find himself and ultimately to come to grips with the role of money and what it meant for him (and also for many of us). We'll talk through stories about his quest, how he began helping his fellow monks with their money, and ultimately how he became a money manager. He'll also share strategies to help you begin building your financial knowledge, to start questioning your own view of money, and to ultimately become a better steward of money. It's a wide-ranging, fun discussion, and we hope you're able to join us for it!
In our headlines we'll talk to Paul Yakoboski, Senior Economist at TIAA Institute, about the results of the company's 2019 Personal Finance Index. He'll share how education and juggling your financial life are closely related. We'll talk about trends with the P-Fin index, the roll of education in your game plan, and more. He'll discuss how to gain knowledge about money and how to become better handling financial concerns. Plus, another company is planning an iPO. No, not an IPO (initial public offering), but a more made-up term called an iPO. We'll explain today.
Later in the show, we'll throw out the Haven Lifeline to Alan, who has an awesome question for us about pensions. He has two choices: one where he can take the full amount himself or another where he gives up $400 per month but his spouse is also covered for her life. Which does he take?
Then, in our letters segment, Dillion writes in asking about the best way to transition into the field of personal finance. He's currently an accountant, but Dillion's realized his passion is in helping people learn about and gain control of their finances. What's the approach to moving into the personal finance field?
Of course, we'll also make some room for Doug's trivia, so don't you worry.


Show Notes:
LinkedIn
Thanks to LinkedIn for supporting Stacking Benjamins. Go to LinkedIn.com/sb and get a $50 credit toward your first job post.
MetPro
Thanks to MetPro for supporting Stacking Benjamins. Get a complimentary Metabolic Profiling assessment and a 30-minute consultation with a MetPro expert at metpro.co/sb.
<3:20> Headlines
A BIG thanks to Paul Yakoboski for discussing the 2019 Personal Finance Index with us. You can read up on the index yourself HERE.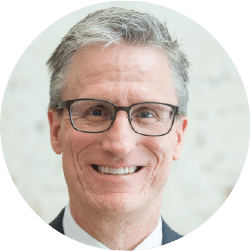 <24:00> Doug Lynam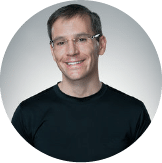 You can check out Doug's blog at his: DougLynam.com
Looking for Doug's Book, From Monk To Money Manager? Use our Powell's link and you'll be supporting your (favorite) podcast AND an independent bookseller: From Monk To Money Manager
Amazon Link: From Monk To Money Manger
<48:35> Doug's Trivia
What country can claim they had the FIRST national park on earth, founding theirs in 1872?
<55:13> Haven Life Line
We'll throw out the lifeline to Alan who has a question about pensions. He has two choices: one where he can take the full amount himself or another where he gives up $400 per month but his spouse is also covered for her life. Which should he take?
<64:53> Letter
Dillon is currently an accountant but has realized they would much rather be in the personal finance field. What's the best way to transition over? You can read Dillon's letter in it's entirety below:
Hi Joe and OG, while I would never take your advice for my personal finance questions, I do think you may be able to help me out with this question. I am a 26 year old CPA. I started my career in Big Four public accounting in the Audit practice. After a short period there, I realized that Big Four and corporate accounting was not going to work for me. I currently work for a small accounting firm that mostly does books, financial statements, and some consulting with small businesses.


I am now realizing that I don't have a passion for financial accounting at all, whether it's large corporations or small businesses. What I do have a passion for is personal finance and helping other people learn to be in control of their finances, as I come from a background where personal finance wasn't taught and have seen the real life results of horrible financial planning. That said, I feel like transitioning to the financial planning field may be a good move for me. So my question is this:


As a CPA with no experience in financial planning (including tax planning), what would be the best approach to transitioning to this field? I have options for moving into tax practice, but that seems like only a sliver of financial planning. And as far as certifications go, I know that there's a special certification available to CPA's called Personal Financial Specialist (PFS).


Since I am already a CPA, would that be the best certification to work towards, or would the CFP still be better? Do people expect CPA's with a PFS certification to have a background in tax? Thanks for any help or guidance you can provide.
Join us Wednesday!

✕
Join 9K+ Stackers improving their money savvy.