Is debt crushing your dreams? Are your relationships affected by student loans or credit card problems? You NEED to hear today's guest, Reshawn Lee, talk about her situation. Reshawn and her husband Rob had horrible credit card debt, student loans, and couldn't ever seem to begin saving…until they took some drastic actions and everything turned out (spoiler!) not just great, but with a trip around the world! Today we'll talk about the work they do on their Learn Hustle Grow blog and YouTube channel, and learn about how they overcame their issues and began their path to financial independence.
Are you hearing (like we are) the buzzword "AI" all over the financial arena lately? We'll discuss one headline about how much of the artificial intelligence out there is more artificial than intelligent.
Later we'll throw out the Haven Life Line to Christina, who can no longer contribute to an employee=sponsored retirement plan after a job change. How should she continue saving for retirement? Of course, we'll also share some of Doug's trivia AND much, much more.


Show Notes:
Indeed
Thanks to Indeed for supporting Stacking Benjamins. Post your first job today by using Indeed.com/sb
Motley Fool
Thanks to The Motley Fool for supporting Stacking Benjamins. Get 5 of their favorite stock picks for free at fool.com/sb.
<> Headlines
<> Reshawn Lee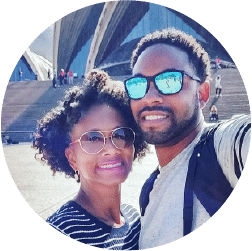 Check out the blog here: Learn Hustle Grow
Make sure to check our Reshawn and and Rob's Youtube channel! Learn Hustle Grow
<> Doug's Trivia
Which theme park attraction holds the claim for being the tallest roller coaster on Earth?
<> Haven Life Line
Christina can no longer participate in an employee-sponsored retirement plan due to a job change. How should she continue saving for retirement?
Want the guys to answer your question? You can call into the Haven Life Line and get your question answered on-air HERE.
Join us Wednesday!
When's the last time you've performed a retirement diagnostic on your financial portfolio? We'll be sitting down with CPA Michelle Cagan to cover everything you need to know on securing yourself a sound retirement.
✕
Join 9K+ Stackers improving their money savvy.