How do you define a wealthy life, and what how do you identify "wealthy?" On today's special roundtable, our panelists share their reactions to a piece that tackles how we define wealth—and not all wealth is tied to how many Benjamins you make. We're joined by our friends Miranda Marquit, Paula Pant, and Len Penzo.
Is wealth to you taking a fancy, luxurious vacation every year? Or do you define wealth as having the freedom to step into your own backyard sanctuary and fire up the grill? Is wealth to you the peace of mind to walk away from your 9-to-5?
In the second half of the show, we'll dive into the importance of having a good work-life balance.
Finally, our year-long trivia competition is entering the home stretch. Stay tuned for Doug's fancy transportation-themed question and find out who pulls out the W.
Deeper dives with curated links, topics, and discussions are in our newsletter, The 201, available at https://www.StackingBenjamins.com/201
Enjoy!
---
Watch On Our YouTube Channel:
---
---
Our Topic: A Few Word Description
Americans say these 3 things define wealth—none of them require making a lot of money (CNBC)
During our conversation you'll hear us mention:
How wealth is defined and perceived.
Experiences vs. material possessions.
Differing priorities for each person.
Time wealth vs. time poverty.
Not comparing yourself to others.
How, and when, to say "no" to your job.
---
Our Contributors
A big thanks to our contributors! You can check out more links for our guests below.
Miranda Marquit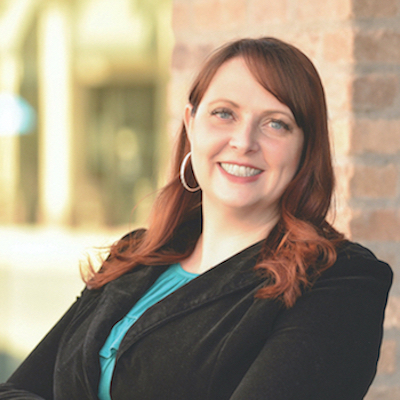 Another thanks to Miranda Marquit for joining our contributors this week! Hear more from Miranda at her website Miranda Marquit | Cultivate Wealth | Gain Flexibility and Freedom.

Check out her newly released book Confessions of a Professional Blogger: How I make money as an online writer.
Paula Pant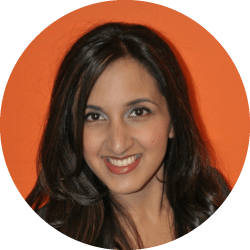 Check Out Paula's site and amazing podcast: AffordAnything.com
Follow Paula on Twitter: @AffordAnything
Len Penzo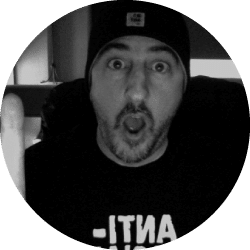 Visit Len Penzo dot Com for the off-beat personal finance blog for responsible people.
---
Doug's Game Show Trivia
How much was the most expensive yacht ever built to date?
---
DepositAccounts

Thanks to DepositAccounts.com for sponsoring Stacking Benjamins. DepositsAccounts.com is the #1 place to go when you're looking to see if your rate is the BEST rate on savings, CDs, money markets, and even checking accounts! Check out ALL of the rates ranked from best to worst (and see the national averages) at DepositAccounts.com.
---
Join Us Monday!
Tune in on Monday when you'll learn how to turn your love of finding great deals into profit with Fleamarket Flippers, Rob and Melissa Stephens.
---
Miss our last show? Check it out here: The Fear Factor in Finance (with Farnoosh Torabi).
Written by: Kevin Bailey
Episode transcript
 You're going to end up eating a
steady
diet of government cheese and living in a band down by the river.
Live from Joe's mom's basement. It's the Stacking Benjamin Show.
I am Joe's mom's neighbor Dug, and today we'll find out the three things that Americans think define wealth. without requiring money, with financial wellness expert and author Miranda Marquit. Also joining the discussion is someone who makes all of our lives richer just by being in it. Oh, barf. It's Paula Pant.
And finally, we've got the guy who invented the Apple Watch. Oh, oh no, wait, sorry, I read that wrong. It's the guy who invented the sundial. It's Glenn Penzo! But that's not all! Halfway through the show, I'll share some buoyant trivia questions. And now, a guy whose favorite genre of music is yacht rock, it's Joe Saul Sehy!
Hey, everybody. I, uh, I, I'm really not a Yacht Rock
fan. Welcome to Fri
I'm truly not a Yacht Rock fan, but welcome to Friday anyway. If you like pina coladas and getting caught in the rain, you're going to like this. Isn't that a Yacht Rock song,
Doug? Oh, absolutely. It is. That's, that's way up there. Isn't that the Yacht Rock song?
Dan and John Ford Coley. And oh, good music. England, Dan. Good music. Yes. Uh,
welcome to Yacht Rock Friday. We're so happy you're here. We've got, uh, quite a panel, as you heard Doug so eloquently say at the top of the show. So sit back, relax. We're gonna talk about really feeling richer as much as being rich.
How do we have a more rich life? Well, let's start deep under Los Angeles where Mr. Lampenzo is having a… Deep, uh, no natural sunlight life. Is that correct?
I was
wondering, yeah, I guess you could say that right now. You know, right now my brain's spinning. Cause Doug brought up, uh, England, Dan and John Ford Coley.
And I, I can never really figure out, is that three guys or two guys or six guys? I really don't know. So how many is that?
England, Dan. Is it? England, Dan, one
guy. It's not just like, it's not England, Dan,
your bunker land. He's England, Dan. Okay. And then John Ford Coley. Okay, Joe Saul Sehy.
Oh, yeah. Very good.
Okay, England, Dan and Joe Saul Sehy.
Yes, and the woman who I hope is gonna save us from all this Skying way above Manhattan It's Paula Pant, who's here.
Well, I, I can't really name any musical celebrities, but I do actually enjoy Yacht Rock. It's a, it is a preferred
genre. You know, my problem was, was that to pay my way through college, I played a bunch of parties as a DJ and.
You'd have to play this stuff at 120 decibels. And I just, after hearing Baker Street at 120 decibels.
Did you play that song? I just don't want to get
stuck.
I love that song. I got to say, that's such a good song.
Oh, see, I can pick them. We have people over for game night, and I have a mix that has a lot of Yacht Rock on it, because I know people love it.
And so I will play it. And then Spotify thinks I like it. So when Spotify does Discover Weekly, it serves me up. I have friends. Does it mean I like it? Yes, but somebody who I do like very much, and I'm super happy she's back with us. How about that? Huh? Oh, Brandon Marquand is back. Hello. Nice segue.
How are you?
I am fine. No, I actually got to go to a Goo Goo Dolls concert. So I think that is the opposite of yacht rock. And so total opposite. It's the opposite. I
love that. I saw them in concert too. I've seen them. Oh, it's
so fantastic. The music of my youth and the music of Len's middle age.
Easy now, Miranda.
Easy. Len is one of my oldest. oldest financial
friends. I was, I was going to say, I'm giving you, cutting you slack because we've been friends for so long.
That wasn't the reference to oldest Len. I think you missed
it.
She would have said longest.
That too. That too. I mean, we did share that cab that one time.
Yes, we did. Miranda. I know it's a busy time of year for you with the Plutus awards, with the Plutus summit, as we're getting ready to record this, uh, we got FinCon coming up. So what's happening over at MirandaMarquette.
com, Miranda?
Well, somebody called out the fact that I haven't posted as much as I should be.
So, uh, you know, we're, we're still working on that, but I'm super excited because I do have some fun stuff coming up. We are transitioning into doing some workshop kind of things and, uh, very excited about that because a lot of people have been asking me, and this probably ties into our show today, but a lot of people have been asking me since I was gone half the summer, how do I get to travel so much?
Um, how did I manage to just pick up and go to China and what are the kind of resources that we have there? So right now we're kind of working on trying to figure out how to make that information available to people and work on. putting some workshops out there and letting people know how they can use their finances, you know, the money that they do have direct those resources in a way that they want.
And in a way that makes their life a little bit more enjoyable.
That is exactly where we're going today. And one more thing, you're also on the money show with Stacy Johnson.
Yeah. So we, uh, are on the Money Talks News Podcast. So super excited about that. We are going to be doing some dives into some of your favorite or maybe not so favorite financial gurus.
We're actually, uh, going to be talking a little bit about Dave Ramsey, about Susie Orman, about Robert Kiyosaki. We just got the list. We're going to be doing some dives into that. And so I'm super excited about this kind of mini series that we'll be doing and having different folks on to talk about, you know, what it is.
about their advice that people like. What does it resonate with them? What are some things that maybe they could do a little bit better and kind of go from there? And, and we're going to talk about that
a little bit. If anybody, Miranda knows your cohost, Stacey, he'll probably hold back a lot. Oh
yeah. Yeah.
Yeah. He'll be holding back a lot. We've, we've picked a whole list of Stacey's favorite people. Uh, so it's going to be amazing.
Hey, Miranda, does Stacey, does he feel threatened by you? Because I see your, your trophy back there on the, uh, bookshelf. And, uh, you know, compared to what Stacey's got, you know, I think, uh, he'd be feel a little
threatened.
Stacey has two Emmys. Stacey's going to be fine.
And for people that missed that episode of Stacking Benjamins, when Stacey came on and had the two Emmys, we pointed it out. So the next time Len and I put our Plutus awards behind us, Miranda, like we've got yours. And, uh, Well, I'm very proud of my Plutus awards.
They, they don't look the same as Emmys. We're like, Oh, those things. Yeah.
Real quick. You know what we need to do? We need to get one of those fake Emmys. I wonder if they make fake Emmys, like real life size ones. You can do it. Get like three of them and you can put them behind you and then you'll have them outnumbered.
It's like that little time magazine thing, right? Get your little, get a little magazine cover, get a fake Emmy. Might as well get an Oscar while you're at it.
We should totally don't share that with him next time. Next time that he comes on Stacking Benjamins, Miranda's co host, we're going to, we're going to get everybody these fake Emmys and put them all behind us.
Okay.
Paul's on the verge of probably getting some sort of Emmy or amazing award anytime soon. So we know that.
Well, everybody's wondering who the heck Stacey Johnson is now, what that show is all about. So we'll pause for just a second. Let people look that up. Hold on. If you don't know how to spell Stacy, it's S T A C Y, right there.
That's what you're getting wrong. So hold on a second. Now they got it. Miranda Marquins here, Paula Pants here, Len Penzo, neighbor Doug. Let's talk about feelin
wealthy.
Our piece today comes to us from CNBC, and it is written by Cameron McNair. And Cameron writes, What makes you assume someone is wealthy? An outfit dripping with designer labels might be an indicator, perhaps, you have an eye for someone stealthily displaying their wealth in muted but expensive clothes.
The things Americans say would make them feel wealthy, however, don't necessarily come with a price tag. I want to stop there before we go on. Paula, do you remember a time when you met somebody, the first time maybe, you met somebody and you didn't think they were wealthy and then you found out later because they didn't do what it says in this piece?
They didn't have any ostentatious display of wealth. And then you realize you're talking to somebody who's loaded. Yeah. I
mean, I think a lot of the people in the FIRE community and in the personal finance community in general are like that. So you go to FinCon, you go to Camp Fi, you go to all of these meetups.
And you talk to people and I mean, people represent a wide spectrum of different net worths and different income levels, but there's, you know, certainly at the top range of that, or at a very high range of that, you know, what's the sixth sense quote? Like I see rich people walking around like everyday people.
But I'm talking about when you're young, like my neighbor, my neighbor was a farmer, worked all day on tractors and in the field and with livestock. And I remember the. First, I don't even remember what it was. He said something, maybe my dad said something. He's like, no, Rob, this is a guy that made me call him Rob.
No, Rob has significant assets, like significant. And that was maybe at 14 years old, 15 years old. The first time I realized that the person that looks wealthy isn't necessarily that. Miranda, do you remember somebody growing up like that at all?
Um, not really.
No. Okay, great.
Thanks for participating. Brandon Marquardt, everybody. No. so we knew that man was wealthy because he wanted to make sure we all did. So
it was the exact
opposite. Yes. Yeah. So, uh, and he wanted to make sure at school he wanted to make sure that like. His kids and his stepkids. I was friends with one of his stepchildren.
He wanted to make sure that all of them looked like they were associated with him appropriately, and he wanted to make sure his ex wives all had, you know, you know, the white lifestyle to which they should be accustomed as being the former. Yeah, he's got, he's got his like third wife or something. I don't know.
So mine was kind of the opposite of that because I grow up in this community that is very, very middle class in every sense of the word. And then there's this guy that's Idaho's only billionaire, and he wanted to make sure everybody knew it. So here we are.
I remember, I remember how it's, it's funny. It seems as I get older Len that America's turning into other countries.
I remember Bono from the band U2 describing once when I was maybe, I don't know, I was maybe 14 or 15 years old saying the difference in the United States. And Ireland at that time was that in the United States, you would walk, you see this house on the hill, like Miranda's describing this beautiful house on the hill in the United States, you go, you know what?
Someday I'm going to be that person. He said, in Ireland, you go by the same house on the hill and you go, you know what? Someday I'm going to get that. And I feel like, and I feel like it's kind of changing. Like the world is world's changing a lot. But do you remember, do you remember somebody without the Austin, the millionaire next door, so to speak?
Yeah, well, I've know
several people who are very wealthy and you would never know it. They drive modest cars. They live in a modest home. I know one who's got double digit millions and he lives just as modestly. You would never know it. You would never know it. And you know, what's interesting is I tried to teach this to my kids.
My kids used to think That they'd see somebody driving around in a fancy car or living in this huge home and they think they were not automatically wealthy. It's the absolute opposite. And they were, they were in debt up to their eyeballs. And so it goes both ways actually. You can, you can live anonymously rich and you can be Poor and, but, you know, what's the word?
Uh, I, I think Paulie used the word ostentatiously poor in reverse. So, uh, you know, you can't judge a book by its cover.
Well, and it's funny because, you know, even though Miranda's, uh, the guy in Miranda's town looked rich, it doesn't mean that you necessarily live a rich life, right? I think if you spend a lot of time trying to look wealthy.
It doesn't help you enjoy life. So let's go over these three things that help people feel a wealthy life, feel like they have more. We're going to start off with the one guys that is, uh, the, the first one on here just feels so cliche. Uh, so we'll, we'll get this one out of the way first cause the last two I think are a little more interesting.
Enjoying experiences over owning nice things. I feel like we've been saying that. A lot the last, uh, what, 12, 13 years we've had a podcast, but still Paula, it doesn't change the fact that going and doing things, being in nice places that maybe you've never experienced before or having fun out and about truly makes a life feel richer.
Absolutely, and there's research to back this up, so this is not just idle speculation. There are a number of different studies performed by psychologists who have actually found that happiness levels have a higher correlation to experiences than they do to, um, belongings. And part of the reason, at least in the papers that are written about this, the academic journals, where they have to, in the section of the paper where they have to kind of hypothesize on what some of those reasons might be.
One idea is that memories are subject to nostalgia bias. So, you don't remember the long line at Disney World, you remember the smile on your kid's face, right? You don't remember the time that your kid dropped the ice cream cone and threw a tantrum, you remember, like, the joyful moments, because those are the moments that you took photos of, and those are the moments that 20 years ago, you know, you, or 20 years in the future.
You recall
like a good stock. They
appreciate. Exactly. Exactly. Whereas items depreciate. I
remember as you're talking, like thinking about this trip I took with my kids to Disney when they were maybe, I don't know, seven years old. And I remember going around this corner, seeing Cinderella's palace for the first time.
And my twins at seven, we left the hotel a little bit late. We're on one of the Disney buses. We turned the corner, we see Cinderella's palace, my daughter and son lose it on the bus. And it's us and a bunch of senior citizens who are going late. And I just remember how great that was. Just, Mom, it's Cinderella's castle.
It's Cinderella. And all the old people on the, on the thing are laughing and loving it. It was truly, one woman even leans forward and goes, this is like, you're in a Disney commercial. Like Disney should have had, had cameras and just, can we use that? And, you know, got a release from us. Cause it was so selling what they're trying to sell.
But I'm sure on that trip, my kids probably begged for stuff at every gift shop. and, uh, you know, got tired and cranky, but I don't remember any of that. That's super interesting. A problem that we see though, Miranda, is that a lot of the time we think about these experiences, I just mentioned Disney, that takes 16 bags of money.
So for a lot of people, I think they're like, well, Joe, that's really nice for you, but how do we make these everyday things be experiences that make a richer life? Yeah. I
think that's a really thing, something to think about, because like you said, we all can't just. magic our way to the magic kingdom. One of the things that I like is, um, building community around where I live.
And that's been really key for me is building community where I live. In fact, last night, the night before we're recording this, um, Is that the
definition of last night, by the way, the night before this one? The night before this one, the night before we're recording. I just want to make sure we got the definition correct, that the night before this one truly is last night.
It truly was last night. I mean, it's fun. Anyway, I always worry. I'm like, do we have a date on this? Do I need to, you know, it's, it's hard when we're pre recording. But no, um, first of all, the nice thing about living in a low cost of air living. place like Idaho falls is a 12 bottomless mimosas. So I want you guys to just, yeah, I just want you guys to take that in for a moment after doing 12 bottomless mimosas.
So 12 bucks, some friends were like, let's hang out some more. And I was like, well, you know, I feel like I want to be home and be cozy. I feel like I can't walk. That's what I'd say.
Come on now, it takes more than just a few mimosas. But no, we came over and we had some zucchini from the garden and some cherry tomatoes from the garden and I had some rosemary that I had harvested and we just whipped some of that up with a little olive oil, tossed it in the oven. and broiled it. And then we just sat down and we had this like impromptu harvest dinner and we just had it.
Yeah. And I think sometimes we forget that these everyday moments are also those kinds of memories, like what you and Paula were talking about that kind of appreciate in our minds and kind of things that we remember because. You know, remember sitting down, remember those feelings of contentment that you have.
So when you're building a good community and when you have the ability to sit down with people that you love, I think that makes a huge difference to what you want to do. And for me as well, because I'm an outdoors person and I live in a state where I have access to the outdoors, my experiences are limitless in terms of low cost.
So really just thinking about hiking. Yeah, hiking, camping, floating down the river, all of those things. And so I think too, we forget that nature is also very healing, a very great place to be and it's free. And so I think that helps as well. But if you do want to do those big things, like some of us do want to do those big vacations and go to Disney and travel the world.
And so it requires some planning. So then you do have to take a step back and say, okay, let's make some good memories while I'm saving my money to do these
other things. That's fabulous. It reminds me of a, um, Who's the person, Doug, who said that, uh, like, that real life is what happens between the big things?
I don't remember. It was some director. It might've been Woody Allen. Okay, thanks. Thanks for participating, . Glad I could help. .
I'm still puzzled over Miranda. What is this Floating down rivers that you're talking about? Where I live, we, we, uh, skateboard down the rivers. . I, I don't understand, is there water
in your rivers?
Yes. They're not just concrete canals. Empty canals, yeah. Oh, okay. Yeah. Well, that sounds interesting. Yeah, it's wonderful. Come visit. We'll go on a float trip. Are there fish in your rivers? There are fish and you can eat them too. Really? Yes, they're not polluted. Yes, you can eat them too. You can catch them and eat them.
Idaho is the trout capital of the world. Come have some trout.
Len's river is the syringe capital of the world.
Len
is
stealing water from the Colorado River and, and he lives in a place that's just sucking the life out of the Colorado River Valley is what Len
is doing. That is Len's mission statement, sucking the life out of the Colorado River one day at a time.
But before we actually get to you, Len, because I do want to bring you into this. Paula, we were talking about that. We were recording to afford anything today. And Miranda's talking about making communities. Most of us don't look, we were talking, literally talking about this just a few hours ago, recording, that most of us don't look in our backyard, that just the people around us, we're so busy online.
We're so busy taking care of number one. We don't look for community, like you've got friends in the building you live in. Right,
exactly. Part of the reason that I have chosen to stay in the building where I live is because I've got two good friends who both live in the same building. That's so rare and so valuable, right?
To know that I've got buddies who both live literally under the same roof. And sure, sometimes I won't see them for weeks, like sometimes we'll be busy or we'll have different travel schedules, but I know that at any point I can text one of them and be like, Hey, do you have laundry soap? Cool, I'll swing by and grab some.
You've got that kind of relationship. Well,
Len, it's funny because a lot of time when people retire, what do they do? One of the first things they do is they, they move. They go, if their kids live in a different area, they'll go over there. They will move to the mountains or they move to some other area of the country.
I have two friends that just purchased vacation homes. I never see them anymore. And I feel like when you do some of these things that we do, you know, with our money, we begin to isolate ourselves in retirement. Do you see that with people around you retiring that they, they, they take, I feel like we don't think enough about the community in our backyard.
I'm sure a lot of people don't. I know I do. I have other retired friends. Most have stayed where they're at. I do have my best friend though. He did as soon as, when he retired, he ended up buying another home and he's enjoying himself. So I guess it all depends on what you like. Um, I, you know, I'm a homebody myself.
I'm, I ain't going anywhere. I plan on dying in this house. So, uh, you know, and I, I enjoy where I live. We're, we're, um. I've got my neighbors. There's community there. And, you know, it's, it's just what, what you like in life. There's, you know, different strokes
for different folks. What would you say, Paula, that people say they never have time.
They don't have enough time for these experiences we're talking about. I'm too busy trying to make the Benjamins to put together these experiences. Mm.
I mean, that's. It's rough because time is, you know, there's no point in being rich in money if you're poor in time, particularly if you're chronically poor in time.
Sometimes you might be episodically or seasonally poor in time, but to be chronically poor in time is, uh, an issue that needs addressing. Well, the first thing I would say to somebody is document, you know, track every single minute of your day in 15 minute increments. Laura Vanderkam, the time management expert.
She does a great job of kind of teaching people about time tracking and the importance of it because it isn't until you track your time that you can see the inefficiencies. And you can figure out where to claw back a few hours. But the other piece of it is, you know, ruthless prioritization, right? What are the few key things that
matter most?
Miranda, one last question on this topic. How were you able to take the big trip to, I mean, I mean, just, just peeling off to go to China? Is a, is a big move. That's a big experience that you'll never forget.
Yeah, for sure. And part of it goes with that prioritization that Paul's talking about. I have long been a big fan of making sure, hey, what are my priorities?
What matters most to me? How do I put myself in a position to take advantage of opportunities when they come in their way? And I am lucky because I am relatively rich in time, just because of my, the nature of my freelance work. I don't have to sit down and be at a job. I don't have to have a specific schedule.
And so that gives me a little bit more time freedom, but I've spent the last decade, more than a decade. I've spent the last more than a decade consciously and intentionally moving toward this point, right? I didn't wake up one day and be like, Oh, Hey, this is available now. I took steps over time to say, okay, how do I.
Manage my life. Part of that was my son is now an adult. Hey, I, I raised an adult human, everybody. But, um, my son is an adult. And so that frees up some of my time. And part of what I did was make sure that, you know, he is a self sufficient young man who I am helping him as he goes through school. But for the most part on the day to day, he doesn't Need me around to do stuff and making investments, investing my money, making sure that I have the financial resources available.
We had to kind of pay out the nose to expedite our visas to get to China. Like there was a whole process there and we paid extra for a service to help us get the visas done, expedite the process, and make sure that they came in on time. But It requires me saying 10 years ago, start saying like, okay, what do I need to do to free up more of my time?
What steps do I need to take? Where do I need to put, where do I need to invest my financial resources? How do I start positioning myself and taking these steps a little bit at a time so that I get to this point? Because there's no way I would have been able to do this five years ago.
Well, I really like Miranda, what you're saying here, which is really you and Paula singing off the same timesheet that, you know, as I listened to the two of you.
Even sometimes more important than working for money, working for time freedom, which gives us this ability for a richer life. Maybe in some ways more important. I mean, don't get me wrong. You got to pay the basic bills, but if you can design a life where you've got time freedom, that is a huge, huge, huge win.
Hey, real
quick, Joe, before you're talking about time freedom. So if you're in the working world, I'll give you the, from the corporate perspective, you can still do that even if you're working actually, and that's not biting off more than you can chew and trying to, Keep your life balanced so, uh, you don't sign up for more than, um, You really want to, I know a lot of fast chargers in the corporate world, you know, it's a decision.
It's a conscious decision you have to make. If you want to be a fast charger, you're going to give up your free time, but there is a balance there where you don't have to go all the way to the top and you can still. Provide yourself with enough free time to have both, but you got
to be smart about it.
We're going to go there next. Uh, work life balance is another one on this list. So we'll talk about how do you get that, that balance, especially when, to your point, uh, when you're working for, when somebody else is, you know, your boss, when you're not, you're not the boss of your own time. There's also another one on this list that is really good.
Not comparing yourself to others, which, uh, I think takes some emotional, some EQ, you know, there's IQ and EQ, but if you've got that emotional competency to do that, that's amazing. We'll talk about getting that. But before we get there, we have, if you're new to the Stacking Benjamins show, a year long competition between Paula, Len, and O.
G. And Miranda, today you're playing on behalf of O. G. in our trivia competition for the world's worst trophy that we bought at the dollar store. Super, super, super big, uh, big exciting trophy that's going home with someone. And Miranda, it is really a big time for you to be here.
I'm sorry, O. G., I'm so sorry, O.
G., I'm just going to be
sorry. Do you want the good news or the bad news, Miranda? Uh,
well, I mean, the bad news for O. G. is that we're doing this. And then, uh, the even worse news for me is that next time I see O. G. in person, he'll hate me now. Uh, number
one, I seriously doubt it. And number two is, you will never know because he'll have the same look on his face either way.
I you ever tell? Right, right. I've been good friends with him for decades and I'm pretty sure he hates me. So there you go. But do you want the good news or the bad news, Miranda? All right. Give, give me the bad news first. All right. The bad news, which is also kind of the good news is you're in last place.
So there's really no pressure. Oh, OG is never in last place 11. Paula Pant has 12. Wait, wait, is this, is this, is this real? Paula is in second place with 12. And Len surged ahead last week to 13. So they are in a neat little row as we, uh, we got about two and a half months left. So, uh, we need a trivia question though, Doug.
So what's on tap this week, my friend?
Well, Joe, I keep hearing you should dress for the job you want. So I finally did just that. I went out and got myself a brand new pair of Sperry top siders, some khakis, navy blue polo shirt, and a jaunty little captain's hat. Just like that stud, The Skipper, on Gilligan's Island.
I've already updated my LinkedIn with a new profile photo. Hopefully, Jeff Bezos is going to see that. He's going to hire me to drive his new yacht. I read it cost him 500 million dollars for that boat. If I had my own yacht, I'd let me captain it. It seems like as soon as the wealthy become mega wealthy, they drift out into international waters in gigantic vessels that keep them as far away from the water as possible, while still technically participating in a water sport.
Me, Gates, Cuban, Geffen, none of us could resist the siren song of the treacherous seas. While Bezos recent boat purchase made headlines for its astonishing price tag, it still doesn't crack the top five most expensive yachts of all time. So today's trivia question is, How much was the most expensive yacht ever built to date?
I'll be back! Right after I practice tying different nautical knots with Joe's shoelaces.
Oh, come on, man. Get out from under there. We've got more good news for you, Miranda. You get to guess last because you're in last place, but Mr. Penzo in the unenviable position now of going first again. Yeah,
I was doing so good playing last.
Um,
so Bezos yacht 500 million does not put him in the top five.
Yeah, isn't that amazing? Um, my gosh, I can't, I can't imagine. 500 million is not in the top five.
Well, it's a starting spot. You can't live on
it. You didn't say what it ranked, did you? You're not going to say it's ranked 7th or it's ranked…
Look, we already gave you the basement of your guess, so this is the best clue we've ever handed out. Alright. To set an anchor for
guessing.
So is Bezos a cheapskate or is he, you know, he just didn't quite make the top five? He's not a
cheapskate. I have it on good news. He had that 500 million yacht sent to him second day air delivery.
I don't know.
He also in one click ordered it.
Gosh, 500 million, 500 million, right? That sounds like a lot. I don't know.
I'll just go nuts. 50
billion. 50 billion with a B dollars. Paula, what are you going to do with that number?
Wow. Uh, that's a really big number. I'm going to go 1 billion.
1 billion with a B dollars. So Miranda, you got a lot of room there between 50 billion and 1 billion.
So is this a thing where it's like, you got to be right without going closest without going over?
No. Like what are we doing here?
Just closest.
Just closest. Okay. Uh, I'm going to say 5. 3 billion,
5.3 billion. So getting a little bit of the upside off of Paula, but, um, interesting. 50 billion, 1 billion, 5.3 billion. All right. Let's see who's the winner. We'll figure that out in just a second, but we don't play that way.
We'll be right back. Alright, Len, you kicked this off with $50 billion. Apparently Paula and Miranda thought that might be a smidge high. Cause they're significantly less than that. What are you thinking?
I'm thinking I kind of went overboard because I mean, what's the richest guy in the world worth? Is he only worth a, you know, I don't know, a hundred billion or something.
Would he, would somebody spend half their, half their net worth on that? I don't know. I think I'm. Maybe. I think I'm, I think I overdid it. Richest
yacht in the world. They're probably doing it on five easy payments. I mean,
the richest man in the world did spend 44 billion on Twitter.
Oh, that's, you know what?
That is true. That is true. So we're close. So
maybe they were richer than that. Paula, you're, you're at a billion. Miranda gave you, was nice and gave you a little room by going up to 5. 3. You feeling
good? I'm feeling good. That basically gives me what, uh, two and a half, 2. 6, 2. 7 and down. So yeah. Zero to 2. 7.
Yeah. I have a
pretty wide range. But then Miranda, you also have a wide range between 2. 7 and roughly what? 22, 20, 21 billion? Just say
yes.
You feeling good? Miranda. Hello. I'm feeling okay. I'm feeling okay.
Okay. So let's be real here tonight. I'm going to go and I'm going to run a trivia show. I'm currently the regional champ for trivia in my area. And so when I fail miserably at this, it's just going to be sad.
Well, but this trivia is different.
I mean, this is not trivia. You're going
to want to rethink that statement, Miranda, after I give out the answer.
I get paid to do this now.
Staking her identity on trivia. Let's find out if Miranda still is a trivia person. Or, in this case, maybe a trivial person. Who knows?
Hey there, stackers! I'm Multi Thousandaire and soon to be yacht captain Joe's mom's neighbor, Doug. Although Jeff Bezos spent half a billion dollars on his new water toy, he's still behind in the race to own the most expensive yacht. Legend has it the priciest one ever built was a mega yacht named History Supreme that cost nearly 5 billion dollars.
Every detail of the vessel was more outlandish than the last, from the 220, 000 pounds of solid gold used in the build, to the liquor bottle adorned with an 18 carat diamond, to an ornamental sculpture carved out of actual T Rex bone. Alas, the history supreme is something of a white whale to boat enthusiasts as no evidence of the yacht's existence has ever been found.
While it's unlikely that I'll get a chance to drive that boat, there's still several more mega yachts out there that I'd like to take for a spin. Remember, today's trivia question was, how much was the most expensive yacht ever built to date? Owned by Russian oligarch Roman Abramovich, the 553 foot Eclipse is the most expensive of his yachts, while the second longest yacht in his fleet, the 458 foot Solaris, is the second most expensive yacht.
Ever, coming in at 600 million.
Wait a minute, two, whoa, hold on, he's got, he's got two yachts.
No, no, he's got 16 yachts. Roman Abramovich has 16 yachts.
As you
do. And you know, you can water ski behind all of them. I know that's your favorite question. Yes. How many yachts
can you water ski behind? What does he think he is?
A Penzo with all those yachts? Holy cow. I get seasick. That sucks. How'd you find that out, by the way, Len? Did you go out
on one? Well, it wasn't a yacht, but I've been on
boats. Yeah. Friends of friends of ours took my parents out, took all of us out on Lake Michigan one time. And my mom absolutely loved the boat.
She was in love with it. We pull out, we could just be on the pier on Lake Michigan, not even on the ocean. And all of a sudden that thing's caught up. And now my mom turns green and goes to the side immediately. And nobody was more brokenhearted than her. Sounds like you're nodding your head, Len. You know, I was on Lake
Michigan this.
It's past summer. Was It was last October. I had a great time. No, Lake Michigan, I'm okay. But ocean water? Yeah. No. Can't
do it. Hey, Grandpa Joe,
this is not your story time.
Right. So Roman Abramovich owns the number one and number two most expensive
yachts. He sure does. And the second most expensive was what, you said?
600 million. The
458 foot Solaris is the second most expensive yacht ever, coming in at 600 million. More importantly, I think what we all want to know is So
let's just
say I'm, I'm already out of the running. That's what you're already saying.
Well, it sounds like I am too. It sounds like it didn't even crack a billion.
What, what are we even doing here? If we can't get an expensive yacht The length of a yacht
measured in seconds is how long it's going to take Doug to finish
this answer. Can I have a sound of this podcast exploding? I need, I need that.
Okay, so how much did Abramovich's largest yacht cost? 700 million dollars.
That means Paula is our winner. She was over by just 300 million. Unbelievable.
How does this keep happening? What is going on?
I think we should take the um, the T Rex bone yacht answer. I think I at least deserve like, I at least deserve a point for that. That was pretty good.
Yeah, you were actually
on for that. Hey Len? Yeah? What's the price of gold right now?
Spot or Futures? Oh Jesus
dude, how much does an ounce
of gold cost?
Wow, wow Len, that was a very Len answer. It's
roughly, roughly
19, almost 2, 000 an ounce?
50, almost 2, 000 an ounce, yeah.
Okay,
and that was reported to have 220, 000 pounds of solid gold. What? So, so. That's the fake, the fake yacht that doesn't exist. The history is supreme. So if it's 2, 000 times 16 ounces, that's 32, 000 a pound times 220, 000 pounds of gold.
That alone, just the, the Gold that doesn't exist in that yacht that doesn't exist with 7 billion.
Wow. That's a lot. All I know is that Lisa, our writer, said that's not the important question. What was the important question Lisa asked Doug?
Yeah, what she tried to slip in and get me to say was she wants to know is Roman Abramovich single?
I want to know,
do you want to deal with that? I mean, didn't they confiscate some of his yachts? I think they did.
Yeah. Just a couple. Yeah.
Are they in the process of taking his stuff away? Because that whole Russian oligarch situation,
we'll do politics on the next. Podcast. Yeah.
Well, if you're going to do that, you got to have me back.
Oh boy. Here
come those bad reviews.
Let's go to the second half of this show. Second half is brought to you by depositaccounts. com. Do you know what happens, Miranda, when you go to depositaccounts. com?
Uh, you can read some of my old writing from way back in the day.
Did you really write for deposit accounts?
Before they were bought. Yeah. That's awesome. You compared more than 275, 000 deposit rates. Over 11, 000 bags of credit unions all for free. You see them head to head. National average, and once again, you're going to want to go to depositaccounts. com because this changes every day, but the national average of savings account rates, 0.
45%, but if you give one that's in the top 1%, 4. 75 percent APY. Get this, CD's top 1 percent average on a CD for a one, did I say for a one year? 5. 65 percent APY national average, 3. 84. Big difference. Make sure your money's doing what it can go to depositaccounts. com. Alright, let's move into the second half, Len.
You talked about another thing that was on this list, and that is, uh, work life balance. Having your work not take over your life, a big thing that helps people feel rich.
Yeah, you know, there's nothing more stifling than, like, you're trying to get up the corporate ladder, you know, you have to put in the time, and they expect more of you.
I mean, I can remember when I was younger, I was really trying to shoot up the ladder, and so I was, taking on all kinds of work extra. And I'll remember there were times we went on vacation and I was working. You can, you can ask the honeybee. I'm in the hotel working while she's out because I had taken on, you know, I'm trying to get up that corporate ladder.
And it took me a while. It took me until I was, uh, in my mid forties where I finally said, you know what, this is, you know, my kids were getting older. I was like, this is BS. And I just, I said, that's it. I'm done. I don't plan on going any higher in this company. I'm going to work, I'm going to do what I'm expected of doing, maybe a little more within my time.
And that's it. And I was so much happier. Life was, became so much more enjoyable.
Did that stall your career though? I mean, or, or could you have continued moving up the ladder if you wanted to and still said, I'm not playing this game? I
could not have moved up any higher at the rate I was, you know, after I made the decision to go.
But I guess my question is, I think you know what my question is though, which is. Can somebody who's a stacker listen to this, tell the boss, I'm not playing that game and still expect to move up the ladder? Of course you can,
of course you can. You can always, you know, it's just a matter of what you want to take on.
Now, you know, in most corporations, you know, there's the worker bees and then there's this executive rung, right? I'm telling you, if you go, if you're trying for that executive run, it's like being in the military, you owe the company, your life. You're actually giving your company, your life. They're giving you a lot, but let me tell you, you don't get a chance to enjoy what they're giving you because you're on call 24 hours a day.
And it's, is you have to ask yourself, are you really worth it worth doing that? You can still move up in the non executive ranks and have a great, you know, get great, great pay and great benefits and just not have to sacrifice your life. 24 hours a day to the company. So you have to think about that.
Did you write about this recently, Miranda?
I think you did about, uh, you had a quote, very important meeting. I think you put in like all caps and your friends were partying with the gin blossoms band at the time and you didn't get to go. Was that you? That was me. Can you tell that story? Because that's
why I went to see the Google dolls.
But I
think this is work life
balance, right?
Kind of. Yeah. So it's a little bit different for me because it wasn't a corporate thing. One of my issues is that I take on way too much volunteer work. I take on way too much nonprofit and volunteer work. So this is going to sound bad. Currently I sit on three nonprofit boards in my town and I'm the head of our, one of our local political parties.
But back in that time, I was doing way more. And so I thought I needed to be at this meeting because I was the chair and, and I was just like, duty, duty, duty, duty, duty, and duty sounds like another kind of duty. And it really is. And I was like, I'm going to try and cram this meeting in. I'm going to try and I'm going to go to this meeting.
I'm going to, it's very important. There's a very important presentation being made at this meeting, and I should be there. And I had tickets to the Gin Blossoms and my then boyfriend was like, you know, running Snapchat. He's hanging with the band. The drummer's like, skip your meeting and come to the concert.
Come hang out.
Wait a minute. The, the drummer for the Gin Blossoms is telling you to come and hang out. Yeah. Yes.
Wow. And I was just like, but it's my duty. It is my responsibility to do this very important thing. And you know, Afterward, after I'd missed the concert and only made it for the encore, and I sat staring into a big glass of wine, and luckily I know the bartenders in Idaho Falls, so they could tell I was not happy, and so they gave me a double pour of the wine.
I could stare, I could stare, stare down into my glass of red wine and contemplate my life choices. How did I get here? Why am I here? Do I want to be here anymore? Do I want to be in a position where… Like, because the Gin Blossoms was like, their CD was one of the first CDs that I bought with my own money.
This, you know, band of my youth really wanted to see them. And so I was looking at it. I was like, could I have missed this meeting? Yes. You know, kind of what Len is talking about, right? Like, do I have to do all of these things? Do I really need to do all of these things to be successful? And I think too, we kind of get bogged down in the shoulds, what we should be doing, the shoulds.
I grew up in a very traditional area. I grew up in a very high demand religion. And so my life has been made up of shoulds. And you should do this, you should do this. This is the path. This is the path. And that night staring into my wine, I was like, this is not the path I want. And I said, you know, when I have the opportunity to do something memorable, I'm going to seize that opportunity.
And I'm going to arrange my life and start saying no to some things, because I want to be able to say yes to the things that matter the most. And to this day, I'm I am still the chair of this political organization, but you know what? If I need to miss a meeting to do something, I will miss a meeting to do something.
And old me would not have gone to the Goo Goo Dolls concert last week. Old me would have been like, I've got too much going on. I should be preparing for this event that we're doing tomorrow. But I was like, you know what? No. The Goo Goo Dolls is another one of those first CDs I bought with my own money.
And they who knows. So, but I think that's part of that is saying, what things am I taking up in my life that I feel like I I'm supposed to do the supposed tos, the shoulds. How am I over committing to those things? And how is that destroying my ability to relax a little, to enjoy good experiences?
Yeah. No, absolutely.
And it's funny when you say that you're part of a high demand religious stuff and you say, this is the path, this is the path. It makes me think of the Mandalorian. Were you Mandalorian? This is the way. Anybody watch Mandalorian? This is the way, Miranda. This is the way. Uh, so Paula, if an afford anything follower is in this, one of these toxic relationships at work where they're demanding all your time, you know, clearly people listening are like, I got to start to unravel that.
How do you begin to, to get out of that? How do you begin to Put this back together in a healthier way. So
there is a famous quote from, uh, the actor Steve Martin, who says, be so good. They can't ignore you. And my twist on that to answer your question is be so good that they can't give you grief when you set your limits and set your boundaries and bow out, right?
If your output and your skill level at what you do. is focused and on point and sharp. Your company can't afford to lose you. In fact, they need you on, in high levels on big projects. And your value to them doesn't come from the hours that you put in. It comes from the output of those hours. It's quality over quantity.
So I think that's the approach.
Well, it is funny, Paula. That's the way that I look at it. That's the way OG looks at it. We were having a recent discussion on the show, though. with Doug about working from home versus working in the office and people in our people in our stacker community accused OG and I of having a small company attitude because what we think works well in a small company, because I've worked a lot in a small company.
But Len, Len, you worked in a big company. I'm thinking about back to my time at American Express, you know, be so good that you won't get. ostracized or won't get told that you have to do stuff when I was with American Express. We had a bunch of middle managers who truly didn't see the end result. And even if I was really good, their whole goal was not to get ahead for the client or the customer like Paula would or like I would in a small business.
It was just to keep their finger on Joe. And I'm pointing at the camera while I do that. But, but Len, you must have encountered some of those people working for a big company. Yeah,
there are those that's why I said you've got to look out for number one, right? So you've got to document everything you do You've got to document your value to the company and when you do that and you're confident in what you're providing value to the company Or your employer.
It doesn't matter what the it really doesn't it doesn't matter what the middle manager This middle manager guy might say to you, do as much as you can do as best you can in the time you're willing to do it. And if it's going to take you, I mean, this is assuming you've, you've made the decision that, Hey, you're going to put you first.
Your time is more important. Make sure you do what you're supposed to do and make sure you do it. And the deadlines that you're given, if you're given a deadline, you really don't have a choice. I mean, you've got to meet the deadline. Your employer is paying you to do things. So, I mean, you can always push back and say, I need more time.
The key is to make sure that you're doing what's expected of you and document what you're doing, and then nobody, no matter what somebody else says or they try to keep their finger on you, it doesn't matter. You can actually ignore that middle manager as long as you're doing, getting done what you need to get done.
Boy,
that still feels like you carry some risk in a big company, .
It really doesn't. Joe, if you, you gotta doc. I'm not, when I say document, I mean document it. I mean, you write down and you show what, how you provided results. Believe me, nobody's going to argue with you. I've always said the most important person to impress in a company, it's not your boss, it's your boss's boss.
They're the ones, if you're doing the work, they're going to find out. If you're, if you're providing value to the company, they're going to know. And it doesn't matter if another manager's, you know, trying to keep his finger on you.
Last on this list is not comparing yourself to others. Paula, this is so difficult.
So difficult. I find I do this far too often. And when I don't do it, I'm with this piece. I feel so wealthy when I don't compare myself to other people. And yet I continually put myself back in that spot. How do you start getting around that?
I think, uh, one of the ways to get around that is to, to compare yourself to a previous version of yourself and just mark all of the milestones, the progress, how far you've come.
And it's not, it's not going to be a straight trajectory, right? There's going to be some, you know, one step forward, two steps back, but. Comparing yourself of the self of today to the self of 5 years ago, to the self of 10 years ago, to the self of 15 years ago. I think that, you know, personal best is how you avoid comparing yourself to others.
Yeah, Miranda, how do you do it?
Kind of the same way, but also I think part of it too is just… I've managed to get in a situation where I just enjoy my life. And so I don't want to live somebody else's life. Um, I like wine. Uh, I mean, I still sometimes look at some
things and say. But that's interesting, Miranda.
Hold on a second. So, so yours is that Apollo, you're kind of looking in the rear view mirror saying, look at the progress I've made and I need to celebrate that. Miranda, it's like, you're looking out front going, I don't want to follow that person's path. Like you're looking at the goals. Like, I feel like you and Paul are on the same continuum.
Yeah. Oh, yeah, yeah, for sure. I mean, basically, yeah, I've been looking at things and going like, well, what do I want to do? You know, and people are constantly so I get this a lot that I like to use this as an example. And we have the rent versus buy big debate here in the personal finance world. And, uh, and I know you're all real estate people and all y'all buy, which is fine.
And I don't see, and I don't think there's anything wrong with that, but people are constantly asking me, well, why haven't you bought a house? Why don't you buy a house? Well, one, I have owned a house before. I've done the thing. I did not enjoy the thing. I like living in my little apartment with my little balcony with the little plants that I can water.
And, uh, Being able to not have to worry about what is going on while I'm traveling. I don't have to worry about Maintenance. I don't have to worry about repairs I don't have to worry about any of that and My rent's on automatic and I just I just don't have to worry about any of that when I'm gone And so I think for me it's less about saying like comparing to other people but saying like okay I like my life and it works for me and whatever you're doing with your life, if it's working for you, that's great.
And there's no reason to have comparison because one is not better than the other. You're
after different things. Yeah. Yeah. Uh, Len, how about for you? How do you avoid comparing yourself with other people?
Well, I, I just do that by not comparing myself to others. That's, I just, I just don't, I just don't do it.
I never have. I've never been impressed. I guess it helps if you're not impressed by displays of wealth or supposed displays of wealth. And I've, I've been one of those people. I don't give a crap what kind of car you're driving. I don't give a crap what kind of house you live in. You know, it, it doesn't influence me in the slightest.
And I make no, I don't judge people based on that. I don't say, Oh, well, you're obviously rich or you're obviously poor. You know, there was a survey that, um, on wallet hub, I just saw the other day. They, it was on, on the news. Apple's got the new smartphone coming out. The, uh, the 15, I think it is. And one of the, in the survey, 16 percent of the respondents said that.
They felt if you didn't have the latest iPhone that you were in some sort of financial distress, which to me is just, it's mind boggling. It's mind boggling.
I see somebody with a flip phone. I'm like, you're a badass. Well,
they're on the flip side of that. 33 percent of the people said if they saw you with the latest phone, they thought you were being wasteful with your money.
Oh, but 16 percent there was 16 percent which what is that one in seven or something like that? I don't know. One in one in seven, one in six people think that you're in financial distress if you don't have the latest. Uh, smartphone. So it's just, I don't make those kinds of judgments one way or the other.
So it's, it's real easy not to be influenced by others.
Yeah. I've got a, I got a statistic I just saw, which was like 28 percent of people under 30 post stuff to Instagram to make themselves look richer than they really are. Like 28%. That's a big fat number, Len. Same, same thing. We will link to this on our show notes pages, stackybenjamins.
com. I love talking about the feeling of wealth because really who cares how much money you truly, how much money you have, if you don't. Get the opportunity to live a wealthy life. And I think these are three great ways to get there. Let's find out what's going on where all of you work. Uh, let's start off with Mr.
Penzo. We'll have our guest of honor go last. What's going on at LenPenzo. com. I can't even say it. It's so exciting. LenPenzo. com.
I, you know, I go over my journey to my financial freedom journey, my journey to financial freedom. This is a post from probably, uh, I don't know, 10 years ago, but, uh, I thought I'd rerun it and just kind of goes over, you know, what I did to feel financially free.
And believe me, the answer wasn't be rich, you know? So, um, but, um, you know, maybe it's apropos for our discussion
today. So. Climbing Financial Freedom Mountain. That's awesome. Paula, what's happening at Afford Anything?
On the Afford Anything podcast, we've got Seth Stevens Davidowitz. He is the author of a book called Don't Trust Your Gut.
It's all about using data to make big decisions. So we feature an interview with him on the show and we recorded the interview live face to face in the same room at our new video studio. So go to, go to YouTube, youtube. com slash afford anything and watch the interview.
Is that fun? You, you like that being in the same room?
Yeah, you know, there's a, there's a certain energy that you get when it's a live interview. You know, when you can see the person, you see the little micro expression, the shift in the chair, you know, there's,
there's a… He's like throwing stuff at you because he doesn't like in the face.
So do you, so do you have a name for your studio, Paula?
What's the name of your studio? No,
no, doesn't have a name, doesn't have a name
yet. You need a clever name, you know, like when you see a movie and there's like the first two minutes of the movie are just the names of the studios, you need one of those fancy studio names. Right? You know what I'm talking about?
I don't know. Yeah. Yeah. I mean, well, it's, it's in the cumulus offices, so cumulus or. I thought you meant
like a pet's name, Len, like it's Lucy. My studio's name is Lucy. But you're talking about like something like, uh, like Paula Pants Studios downtown, whatever. Yeah, like roadshow, roadshow
studios or whatever.
Stuff like that. You
need a name. Yeah, Bad Robot.
So you can call it the Pantsuit. Call it the Pantsuit. Paula, you need
a contest. You need a contest to have your listeners and readers name your studio
for you. name Paula's studio. Let's put that in the Stacking Benjamins basement. Let's do that. Somebody start a poll.
What should Paula's studio be called? We're going to help her. We'll do the important work here, Paula.
Miranda, thank you so much for hanging out with us again.
Yeah. Yeah. So over on the Money Talks News podcast, uh, we have how to raise your credit score without getting ripped off. And so we, uh, take a look at these credit repair companies and we have Michelle Lambright Black on who actually, yeah, she actually owned a credit repair company at one point.
She actually is a expert witness in. cases. And so she's on there telling us all about when you can do it yourself versus when you really do need credit repair and the red flags that come from these credit repair companies. So check that out at the Money Talks News and our Money Talks News
podcast.
It's so fun. You guys have so much fun. We have a good time. You two do have a great time. We'll link to Money Talks News. We'll also link to MirandaMarquette. com where you can see all Miranda's writing and you talk your sounds like you're getting ready to talk even more about people that want to go on this journey of, uh, let's have more, uh, life wealth.
That's it. Marina marwood.com. Alright. Hey Doug. Hey,
show. We're wrapping up. You wanna head out to the back porch and have a cocktail? Let's
do that, . Absolutely.
Let's just move this time for the last. You out there. Sit in those sweet fold idea, Doug chairs that we've got back there. Kick our feet up. Time
for this last segment of the show.
We call it the back porch, guys, it's your first time on the back
porch. Hey, so let me, let me, can I start? Can I start? So Paula brought up the. actor Steve Martin, and a quote, which was, which was, what was that quote, Paula? Be
so good
they can't ignore you. Yes, yes, you know, he's a comedian too, he's a really funny guy.
But I have another quote of his that I, that I've always liked. What's that? I think it's something that says, I just gave my cat a bath, now how do I get all this fur off of my tongue? Something like that.
That was a famous quote of his.
Amazing. Amazing. Quality stuff, quality
stuff.
That totally reminds me of jokes that the, uh, Emo Phillips, the comedian tells it neighbor, Doug, and I went to see Emo Phillips once in Lansing. I won't tell the really bad one, but what I will say is that he's got a joke, Len, much like that, where he's like, I'm driving down the road and I'm swerving all over the place because I'm, you know, I'm trying to change the radio while I'm driving.
And just as I get the old one out.
This cop pulls me over like, Oh man,
it's so,
so bad. So this is my first time on the back porch, right?
Welcome to the back porch, Paula. Isn't it nice out here? This is new and fun. Wow. So
nice. It's a fantastic porch. Is, is it a gazebo porch? Is it an open porch? What kind of tile does it
have? It's like the open Midwest, like wraparound porch.
Oh nice. You're sitting on the porch. you're on the
swing. There's a porch swing. You're sitting right
on it.
Are there mosquitoes? Because I don't want to be on the back porch if there's
mosquitoes. No mosquitoes.
No. I feel like somebody needs to bring me a bourbon. We've got the screens
up.
Wait, what did you
say Miranda?
So I feel like someone needs to bring me a bourbon.
I don't know, I want those mimosas you were talking about earlier. Right? Yeah.
Miranda, earlier when you were saying, when you were talking about creating great memories, I was thinking, I was like, not if you have too many mimosas.
I'm erasing memories.
Yeah. How
much is a mimosa in New York, Paula? In New York City?
I have no idea. Probably a lot. A bajillion. I think bottomless mimosas, which are popular here for Sunday brunch, uh, is maybe like 25 ish
or so, maybe 30, A lot of those mimosas. Doesn't she dance at that bar up on 81st Street?
Isn't it true that, uh, Roman Abramovich had a choice, he could buy five mimosas or get that yacht? Right. One or, one or the other. We had bought, Miranda, we had bought a Melissa Mimosas at my favorite restaurant in Texarkana called Verona and it was funny, my friend Bobby and I went a few times with our families and um, and they stopped doing it and I totally blame the two of us because there's no way they won that battle.
Like we. I think we single handedly ended, uh, Bottomless
Mimosas. How much were those? How much did that cost?
I don't remember. I mean, it was, it was pitchers. They would bring an entire pitcher and you'd serve yourself. Like that's how bad it was. But somehow
Joe's memory of that event is full.
I have no recollection, your honor.
Right. Hey, one more cool thing before we say goodbye, which is, um, I had a friend, you know, we're talking about travel. And I've always wondered, like, why do some people go on cruises to travel or go to Disney? Like when I tell people I like to go to Disney, they're like, why do you like to go to, to someplace that's completely manmade and fake, you know, or be on a boat where you can do all the same stuff you would do on land, but more expensively,
you know, why, why
would you, why would you do that?
And then other people go, you know, why would you go to Greece or Turkey or, you know, Ecuador or wherever the heck it is. And this woman, who's been a friend of mine for a while, she wrote the best thing on social media. She said people travel for two different reasons. She calls some of them explorers and the other one's escapists.
Explorers, when they take a vacation, their goal is to see more of the world. And those people, when they get back, feel very comfortable with the fact that they were away from work, which recharged them, but they were still kind of exhausted. You know, and then other people who like to go to the beach, like to go on a cruise, like to go, those people are escapists.
They go because they just want to, you know, I want to read a book on a beach somewhere or, you know, look at a mountain or whatever it might be. And I realized those are two totally different, like when I get a little judgy about somebody else's travel, I totally am playing that game where I don't even, you know, they're traveling for a completely different reason than I do.
That's very insightful. Well, do you find yourself to be more of an explorer, more of an escapist? Paul, I think you're probably an explorer.
Definitely an explorer. A hundred
percent. Yeah. Len is more of an escapist. Yep. Likes to go hang out and chill. Miranda, Miranda, oh, Miranda's an explorer.
I definitely put myself kind of on that explorer side.
I'd look, let's look at it as a continuum.
Yeah. Well, that's the thing, Miranda. That's me. I thought that I'm, I'm kind of on both. Like I like to explore for a few days and then give me a couple of days on a beach.
So for me, travel is about, I want to see all the places, do all the things and eat all the food.
I want to make sure I'm eating the food. There has to be good food. But I think for me… And then I want to have all
the Montezumas.
But also, like, I kind of see it as, as kind of both because I actually do like cruises, but I like the Viking river cruises. Um, I'm a big fan of Viking. Yeah. And I like
being the youngest person
on the ship. Well, that helps. Other than my son, but my son is basically a 60 year old man. So it's the same. I am still the youngest person on this ship, but I like cruises.
I kind of look at cruises as like a tasting menu, right? Because you, especially if you're on a Viking river cruise, cause you get a little bit of a cultural presentation and you try different ports. And I make a list of like places that I really liked and want to go back to explore.
Doug, you more of an explorer?
Yeah, I'd have to say, I'd have to say that when I'm going places, it's usually pretty active,
but you've got very specific places you'll explore in other places. You won't like national park. You're out state park. You're in. Yeah. And I wouldn't
even say that about all national parks, but certainly many of the, the more famous ones I'm, I'm out just cause they're too, they're too busy.
But for instance, I'm heading to Miranda's part of the world later this winter, uh, because, well, a little bit North of you, Miranda, but I'm headed up to, uh, the Northern Panhandle. I'm going to head up to Kellogg and up to Pend Oreille to go skiing. Nice. But to highlight. Explorer vs. Escapist. I deliberately did not look for a ski resort, can't stand the thought of a resort where everything is sort of perfectly put together.
I want to go to a smaller, out of the way mountain and go skiing. Miranda, we're headed to Schweitzer and I'll go to, uh, probably Silver Mountain in Kellogg. I avoided, like crazy, the Veils and the Park Cities. I just want nothing to do with that, which would be the Disney World version of skiing. I thought
you heard the magic words Miranda said, which were, uh, bottomless mimosas.
That's why you were headed that way. If you
want to come through, we do have a little place called Kelly Canyon that you can ski, and then there's a nice little hot springs next to it.
Ah, all right. Might have to put that on the agenda. That's Doug's
way of going, great, not doing it. Not doing it. That sounds
fantastic.
He said he wanted
a
small, out of the way, not put together place. And I'm giving you a Kelly Canyon because that is a small, out of the way, not put together place, my guy. Do they really call
that the, uh. thing on Idaho there, Miranda, did they call it the panhandle or did they call it the chimney? I mean, it doesn't even look like a panhandle.
We actually call it Northern Idaho. Oh,
that's
creative.
Marketing department work on that for a year.
Amazing. Now there are some people who, if they call it the, some people call it the barrel. Now this is because I would like you to think about Idaho. Now tip Idaho on its side. And it looks like a firearm, so some people call it the barrel because it's the tip of the hornet's eye.
I can see
that.
It's fine. Taking a shot at Montana. Exactly,
yes, exactly.
Uh, I don't know that I want to go into that anymore, but what I would like to do is see what people in the… Sea of the Basement. Are you more escapist or, uh, explorers? I'd love to do that poll as well. Let's do that one on Spotify as well.
All right. Uh, Miranda, Lynn, Paula, Doug, thanks so much for hanging out. Thanks to all of you for hanging out. Doug, you've got the end of this. Uh, what should we have learned today? Well, Joe,
first, take some advice from Miranda Marquit and start with what you have to work toward earning what you're worth.
Second, stop comparing yourself to others. Instead, take some advice from Paula and compare yourself to your former self. As long as you're making progress, you'll never stop growing richer. But the big lesson, pro tip, there's no law against naming a dinghy, the yacht, so you can tell people you're spending the weekend on the yacht without spending a bazillion bucks.
Thanks to Miranda for joining us today. Learn more about Miranda at her website, MirandaMarkwit. com. We'll also include links in our show notes at StackingBenjamins. com. Thanks to Len Penzo for joining us today. You can find Len at LenPenzo. com slash Riverkiller. Thanks also to Paula Pant for hanging out with us today.
You'll find her fabulous podcast, Afford Anything, wherever you listen to finer podcasts. This show is the property of SB Podcasts LLC, copyright 2023, and is created by Joe Saul Sehy. Our producer is Karen Repine. This show was written by Lisa Curry, who's also the host of the Long Story Long podcast, with help from me, Joe, and Doc G from the Earn Invest podcast.
Kevin Bailey helps us take a deeper dive into all the topics covered on each episode in our newsletter called The 201. You'll find the 411 on all things money at The 201. Just visit stackingbenjamins. com slash 201. Wonder how beautiful we all are? Of course you'll never know if you don't check out our YouTube version of this show, engineered by Tina Ichenberg.
Then you'll see once and for all that I'm the best thing going for this podcast. Once we bottle up all this goodness, we ship it to our engineer, the amazing Steve Stewart. Steve helps the rest of our team sound nearly as good as I do right now. Want to chat with friends about the show later? Mom's friend Gertrude and Kate Youngkin are our social media coordinators, and Gertrude is the room mother in our Facebook group called The Basement.
Say hello when you see us posting online. To join all the basement fun with other stackers, type stackingbenjamins. com slash basement. Not only should you not take advice from these nerds, don't take advice from people you don't know. This show is for entertainment purposes only. Before making any financial decisions, speak with a real financial advisor.
I'm Joe's mom's neighbor, Doug, and we'll see you next time, back here at the Stacking Benjamins Show.
✕
Join 9K+ Stackers improving their money savvy.