Taylor Swift made even more headlines when she decided to sidestep traditional Hollywood studios and distribute her new movie, filmed as part of her Eras Tour, directly to movie theaters and millions of her adoring fans. What does Taylor know that the rest of us should about the value added by so-called middlemen? Joining us for this special roundtable discussion, we welcome back author and advisor Eric Brotman who joins Paula Pant and Len Penzo.
In the second half of the show, sponsored by DepositAccounts.com, we dive into in what cases hiring an advisor makes sense and what traits to look for when searching for an advisor.
Be sure to stick around for the thrilling continuation of our year-long trivia competition. Doug has some 90s-sitcom-themed trivia on deck. Does this spell disaster for Paula? Or will she shock us all and extend her lead as we head into the final week of September?
Deeper dives with curated links, topics, and discussions are in our newsletter, The 201, available at https://www.StackingBenjamins.com/201
Enjoy!
---
---
---
Our Topic: A Few Word Description
Karma Is A God: Hollywood Studios Underestimated Taylor Swift And Are Losing Out On Millions (SlashFilm)
During our conversation you'll hear us mention:
The role that middlemen play in business.
The difference between advisors and middlemen.
When does it make sense to pay a premium?
Signs to look for that you might be getting ripped off.
Experiences getting ripped off.
Distrust of many financial professionals.
Confusion caused by lack of universal industry standards in financial services.
Product salespeople vs. true financial advisors.
The costs of bad advice.
The curse of sudden wealth.
How to evaluate advisors.
Red flag: Leading with product vs. process.
---
Our Contributors
A big thanks to our contributors! You can check out more links for our guests below.
Eric Brotman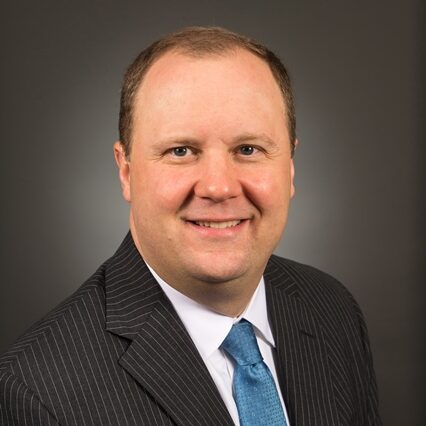 Another thanks to Eric Brotman for joining our contributors this week! Learn more about Eric by visiting his website, BFG Financial Advisors – Empowering families through financial planning. (bfgfa.com).

Grab your copy of his book Don't Retire… Graduate!
Listen to the Don't Retire…Graduate Podcast catalog at Don't Retire…Graduate Podcast on Apple Podcasts.
Paula Pant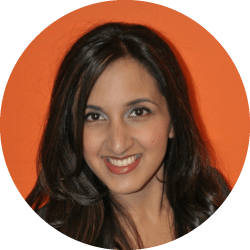 Check Out Paula's site and amazing podcast: AffordAnything.com
Follow Paula on Twitter: @AffordAnything
Len Penzo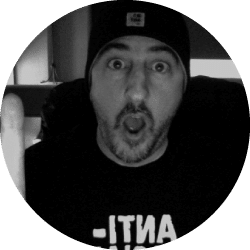 Visit Len Penzo dot Com for the off-beat personal finance blog for responsible people.
---
Doug's Game Show Trivia
How much did each of the cast members of FRIENDS earn during the sitcom's first season?
---
DepositAccounts

Thanks to DepositAccounts.com for sponsoring Stacking Benjamins. DepositsAccounts.com is the #1 place to go when you're looking to see if your rate is the BEST rate on savings, CDs, money markets, and even checking accounts! Check out ALL of the rates ranked from best to worst (and see the national averages) at DepositAccounts.com.
---
Mentioned in today's show
---
Join Us Monday!
Tune in on Monday when you'll learn how to embrace your innate power and achieve your dreams with four-time national champion gymnast and serial entrepreneur, Lisa Carmen Wang.
---
Miss our last show? Check it out here: From Burnout to Fully Charged: Building Energy To Create Wealth SB1411.
Written by: Kevin Bailey
Episode transcript
 You heard of this
thing the eight minute abs? Yeah,
sure.
Eight minute abs. Yeah, the
exercise
video.
Yeah. Well, this is gonna blow that right out of the water. Listen to this. Seven minute
abs.
Live from Joe's mom's basement, it's The Stacking
Benjamins
Show. I'm Joe's mom's neighbor, Doug, and today we'll learn how to achieve long term success while living a rich life with investor and author, certified financial planner, Eric Brotman. Helping us with today's topic, we also welcome the Taylor Swift of this podcast, Len Penzo. What did you think I was going to say?
Afford anything's Paula Pant? Yeah, I mean, yeah, she's here too! Great news! But that's not all. Halfway through the show, I'll share some incredibly friendly trivia. And now, a guy who's the Ross to my Joey, it's Joe Saul Sehy!
I
lost the storyline there somewhere, Doug. Does that mean we're in love? Are we dating? Is there, what's, what's going
on? No, Ross and Joey have a, they're like frenemies. Ah, really? Yes. That's the way I always viewed them. You know, just like you and I. It could probably be true. Happy Friday! I want to be Chandler, but I think I'm Joey.
He knows which million dollar an episode star he is. Yeah, we've got a fantastic show for you today because we are talking about Taylor Swift, everybody! It's going to be great. And of course, we thought of Taylor Swift, and we immediately thought we've got to have this guy back. The guy from the Don't Retire Graduate podcast, which he graduated from, Mr.
Eric Brotman is
here. How are you, dude? I'm great. And I, you know, I was going to wear the glitter and all the friendship bracelets like it was a T Swift show, but I forgot. I left them home. But maybe next time.
Well, I'm a little disappointed.
But he's got his Spanx on.
Thank goodness the YouTube camera starts at the chest.
It goes up. Yes.
I won't stand up Doug. I won't do it.
So what are you doing now? Tell us what happened to the podcast because I know we've got stackers out there going, Hey, what happened? Well,
the podcast, we closed our fifth season and decided to stop the show. And what I've told people is I wanted to go out.
It's funny. You mentioned Joey. I wanted to go out like friends and not like Game of Thrones, which was on a high. Um, we had done a lot of what we set out to do and the second edition and the new sort of 2. 0 of the book is coming out later this year and I want to focus on it because when Don't Retire Graduate, the book and workbook were published, it was right as COVID was starting.
and I couldn't do any book promotion or a tour or anything like that and so I'm I'm just getting ready to start promoting the new edition of the book which I'm excited about and we're fleshing out ideas for maybe a different show more of a roundtable and thinking about something like Diary of a Financial Advisor.
Uh, and so we're, we're still fleshing that out, but, but thinking about stories that could be fun for people to hear and hopefully keep it light and keep it, uh, amusing. That's
fabulous. That sounds fantastic, by the way, and with you driving that ship, I'm sure it's going to be fun and we're going to learn a ton and I can't wait.
And speaking of can't wait, uh, that's Paula Pant there who is magically going, Hey, you haven't called on me yet. You bring your own sound effects, Paula.
That was my phone alerting me that it's time to be real. Do you know the Be Real app? Anybody? It's the antithesis of… Posed, filtered social media. God, you guys are so old.
I can't believe you don't know this. You know, because so much of what we see online is like an Instagram filter, TikTok filter, right? We see these filtered, posed, perfect lighting, perfect shot. You take a hundred photos to get that one really good angle. And that becomes the reality that we see on social media, and that's our basis of comparison.
So, Be Real is like the antithesis to that. It sends you an alert at a random time of day. Let's do it. And when you get the alert, you have two minutes to take a picture. What are you doing? Come on. Yeah, do it. Okay, we're doing it. We're doing it. Okay, so here we go. All right. Okay, ready? Smile. Three, One. Oh, so cute.
All right. You are now all on the B reel. I will make sure that, uh, I share that with you so you can put it in the basement if you, uh, And that
ends this episode of Stacking Benjamins. Thanks for coming everybody. Made our social media mark. I'm sure that we're going viral. Speaking of viral, the guy who's grown on us like a rash.
The last decade,
Mr. Len Penzo is here.
Tough crowd. How are you, man? You know what?
I've been busy. I was just, I've been interviewing, uh, seven CEOs. I was trying to figure out their secret to success. And you know, what's really amazing is they all told me the same thing. Oh,
wow. And what was it?
What are you doing in my house?
Well, that's probably not, I've still, I need, I need the
crickets,
yes, apparently too long, Eric. It's too long. Cause he got that in. Yes. Do you guys actually want to hear Len's next joke?
No,
no,
no.
I do play it. Yes. Okay. Okay. Len, tell us another one.
Oh
my
god!
Oh my
god. You must have another one like that. You must have another. You want to hear another?
Stop it! Stop it! Oh my god. How come you didn't
tell me who it was first? You're incorrigible. Eric Brotman's here, Len Penso, Paula Pan, neighbor Doug. We're talking Taylor
Swift today. So let's go
Well, I don't get
to say this often. Today's topic comes to us from slashfilm. com Len, I can't remember the last time I said our topic for the roundtable financial planning serious roundtable comes from slashfilm I
never even heard of that site, but yes, it was a great site actually. I enjoyed
the article.
Yeah, this is a great piece. We'll link to it in the show notes, but don't worry guys, you don't need to read it to know what we're going to talk about. This is written by Hannah Shaw Williams earlier this month, and Hannah wrote, Karma is a god. Hollywood studios underestimate Taylor Swift and are losing out on millions.
And Paula, just going to you, do you mind? Just, uh, summarizing, uh, kind of what Taylor Swift did to Hollywood here? Yeah,
absolutely. So, broadly speaking, in Hollywood, there's the producer of a movie, there's the distributor of a movie, and then there's the movie theater that ultimately shows the movie. So, you've got these three major players.
So, Taylor Swift on the, during the ERAs tour, she, um, produced a movie. She produced a movie. She hired a director. Uh, she gave it a budget of somewhere between 10 to 20 million, right? So normally what would happen at that stage in the process is they would then take that to a major Hollywood distributor and say, hey, distributor, can you please be the intermediary that helps us distribute this to movie theaters?
Well… They ended up getting a couple of snags. They started that process, but they ended up hitting a few snags along the road. And so they decided, you know what, let's just skip the middleman. Let's go to the theaters directly. So Taylor Swift and her team went to the movie theaters. They went to AMC theater and did a direct deal with them.
And then they used a small. distribution company to do a deal with some of the smaller theaters as well, smaller
theater chains. It's amazing. Eric, you, you went to, uh, see the heiress tour live, right?
Of course. How could I miss
that? And did you see film crews while
you were doing it? I didn't. And I assure you, I was looking for them because I knew there'd be a movie and I wanted to, to wind up getting a cameo of some kind.
I thought that would help the ratings for the film actually would probably make it less PG. Sadly, but no, I did go to the show and it was, she was absolutely fantastic. I, it, I had never been to a show like that before and I've gone to dozens, if not a hundred concerts in my lifetime, but it was a unique experience.
It was a very, it was a love fest in every way. I mean, the people there, it was, the, the vibe was incredibly kind and incredibly gracious and incredibly happy to be there. And of course, you know, there were merchandise, uh, stampedes and such, but to the best of my knowledge, uh, no one was injured during the making of her film.
Let's chat about her kind of, you know, doing what some of our stackers do, DIYing it. In this case, she probably saved millions, Eric, by avoiding Hollywood.
Uh, maybe more than that. I mean, the cut that you have to give to a middleman in almost any industry, but particularly in entertainment, since that's what we're talking about.
It's significant and it does make a difference to your bottom line and there are other artists who have done these kinds of For lack of a more gracious term these backdoor or these skip over type deals. I remember there was a kerfuffle between Metallica and Napster back in the day. I remember that.
Not a kerfuffle. I think it was in fact a kerfuffle It might have been a dust up, but I don't think it trumped a dust up. Goodness, a Donnybrook? At any rate, it was a true row bottom All right. Thank you, Doug Uh, no, but, I mean, they, they, they had a real issue with them, and of course, Taylor's been through so much with the folks who owned her catalog that she's re releasing all of her albums.
It's a unique situation where she doesn't own some of her early work, and so, because they wouldn't let her have it back, she said, alright, hold my beer. And she's doing them again, and asking radio stations and, and streamers and all these people to, to play her version, so that it bypasses the folks, so basically, she's trying to harm the folks who've, Uh, essentially taking her work and I, I feel for her as, as somebody who's written books, including one that…
a producer, uh, or a, I should say, an editor owned that I could not get back. Um, it was editor owned your book. It was the first time I had ever written a book. I was hired. I was an author for hire. Uh, and this was 15, 20 years ago, but I, I wrote a book. I was very proud of it. I was very excited about it. And it was just in time for the global financial crisis.
And the book came out and then the publisher went out of business. Because it was 2008, lots of people, so they went out of business and I wanted to capture my own work and couldn't, and to this day, attorneys have said, you can do it, but if it goes well, you should expect a phone call. And so I just said, to heck with it, I'll start over and do something different.
Did you
contact the editor and say, hey, can I have my Absolutely. The editor was
like, no. The editor was nowhere to be found. The publisher was nowhere to be found. They had gone out of business. They were gone. But it was a new experience for me. Let's put it that way. The check cleared when they paid me to write the book and it does exist.
It was a lot of fun to do and I learned how to write a book. So I considered a valuable experience despite the fact that it was, it's frustrating to know that I created something that's not mine.
It's interesting, Len, that to Eric's point, Eric learned a lesson from that experience. He also outlined how really a lot of this maybe Taylor Swift learning a lesson from, from early on.
I would think that you've had some experiences like that too, where there's been some middlemen in the middle of your life where you're like, Oh, maybe, maybe, maybe that didn't go the way it should have. And maybe I, maybe I need to do that differently. Well, I don't know if
it's a middleman or not, but I mean, I've learned some hard lessons where maybe if I did have a middleman, I would have not gotten the bad situation that I did.
I think told the story before of I bought a new house and I needed irrigation in my property and, uh, and I was a little tight on cash because I just bought the home and I Had got some estimates from irrigation contractors and one irrigation contractor. Finally, he was low, but I wanted to go lower and I negotiated the crap out of the guy and I really, you know, I mean, I really brought him down from almost 50 percent off of his low estimate, which was the lowest of the three that I had received.
So he agreed to do it. And I ended up paying for that because it turns out within a year. Yeah. All the pipes in my yard were bursting because he was using substandard equipment. And I wish somebody had told me, I wish somebody, I had an advisor that had told me, Hey man, you know, it's, it's one thing to get a low price.
It's another thing to get a price that has real value in it. And you don't get, you know, they're going to, the contractors are going to do what they have to do. They have to make money too.
That's interesting because you've got the person who's. I don't know if they're really a middleman. I don't know if this is congruent, but he's putting in the sprinkler system.
It would have been good, you're saying, to have an advisor on the side going, Hey, ease up on this person because, because you might need them to service you. Yeah, even a general, if
I'd have had it, I mean, I, you wouldn't, I don't think you would do this just for, but if I had a general contractor there, somebody who was.
You know, more intelligent in, in that kind of industry that would be saying, Hey dude, you're, you're going way overboard with this guy, you know, and he's doing, he's taking the job cause he's hungry and he needs the money, but he is, uh, he's getting, you know, he's going to cut corners, whatever he has to do to make his money too.
So, and I didn't, that ended up costing me in the long run, obviously, because I had to go and get everything redone. It
was, it was crazy. It's funny because on your end, Len, you could have used somebody to give you some advice on that. Mine was exactly the opposite. I remember when I was Uh, 17, I took my car, this old beat up Monte Carlo, uh, Doug, you had a Monte Carlo, didn't you?
No, no, no, no. I still have my El Camino. Yeah,
but, but I'm talking about way back in the day, the, uh, I had a Monte Carlo Landau that was No, no, no. Chrysler TC3. Uh, yeah, this, this thing was so bad I had left it outside too many times to with the windows open. And so the glue that held up the ceiling was no longer there.
You guys have seen this before. So the, the, the little fabric on the roof all hung down. So had that going on. The thing was just, it was a disaster. I took it to get a new muffler. And this is my first time going anywhere without my dad. And this dude comes out in the waiting room and goes, man, is this your Monte Carlo back here?
I said, yeah. He's like, Hey, come here. You can see how the suspension in this, in the shocks aren't very good. He's like, you should probably, while you're here, you should get the shocks redone. I'm like, Oh yeah, I probably should. He's like. But you know what? If you've spent some time on this, this could be a real thing.
Like this car could be amazing. Let me show you the engine I'm working on in the back room. And he takes me in the back room where he has on blocks, this beautiful engine that he's detailed that he's getting ready to drop in like after hours. Um, and it's gorgeous. It's amazing. He's like, your Monte Carlo could be that, by the way, I think we should probably do the sport shocks, the whole sport suspension package.
on your, and I'm adding in my words, piece of car that wasn't worth it. Right. He didn't say any of that. He's like, this is amazing. I didn't even realize I was getting ripped off until Len. I go back out and I sit down and the woman, the receptionist looks at me and goes, Oh, Johnny got you this. It's a sport package, huh?
And I said, yeah. And she goes over and she takes out one of those old yellow pages, phone books. And in the back were a bunch of coupons and she takes a coupon. And she rips it out with her fingers and she hands it to me. And she goes here, this is going to be kind of expensive and you might want a coupon to offset some of the costs.
She's telling me I'm getting ripped off by her boss by giving me a coupon for the, and it went right over my head. I'm like, Oh, she's super. Everybody here's so nice. Like, these people are just so fantastic. Mabel was your advisor. Did that happen to you, Paula, where you got ripped off by what was essentially a middleman, like my Mighty Smuffler dude?
Ah, well, so there was one time, um, I had just opened… My first business account, this isn't getting ripped off per se, but you'll, you'll, you'll see where this is going. No spoilers. I, I just opened my first business bank account with a major bank that you've all heard of. And the…
You're not going to call out the bank like Joe called out Midas?
Is Midas still around?
Well, I will. Yeah,
they are.
Yeah. I'll call out my favorite bank. of
America? It was, it was not Bank of America. Oh, shoot. Wells Fargo.
It may or may not have been Wells Fargo. I will neither confirm nor deny that one.
We knew it was one out of the two.
So I had just opened an account with them for some, uh, God knows why. I was, yeah, when you're young you do dumb things. One of the people who work there said, Hey, let's, uh, can we have, let's have a meeting sometime? I'd love to talk to you about your business. And, you know, for me being in my like mid twenties with nothing better to do with my time, I was like, sure.
Ooh, fancy business meeting. I'm going to a business meeting with a bank, you know, with my bank. Yes, with my bank. And so like we go to the Starbucks across the street. Thank you. She's asking me all kinds of questions about my quote unquote business, which at this point is just me forming an entity so that I can write freelance articles for about.
com, right? And she's asking me all kinds of questions about it, and I'm like, well, I did this and that, and she's like, well, you know, maybe one day, you know, you might want a loan and when you, you know, when you're ready, To, to put in that loan application for a business loan, it's going to look really good if you have a credit card from this bank.
And so, she convinced me to open up a credit card. So it's not getting ripped off per se, there was no cash out of pocket. Look
Paula, she was going to open one up for you whether you
said yes to open three. Right.
But what annoyed me about it was that that was back in the heyday. I don't know if y'all remember this.
But back then, there was this very popular travel hack where you could use the miles to fly to South America, and they counted Easter Island as part of South America, even though it's like very far away. So you could fly all the way to Easter Island for like not very many miles. And it was a hugely popular travel hack, but like back in the day, this is like, you know, a million years ago, 12 to 14 years ago.
And I remember at that time, I decided not to do it because I was so worried about, like, I don't want to impact my credit by opening up a new card and getting a book. So like I was being I was over the top cautious about my credit score and my credit history and I was intentionally foregoing taking out credit cards that would have given me miles to travel and in the middle of all of that, I let myself get talked into opening up this Wells Fargo card.
Which by the way helped your credit. Yeah. Because you had more credit open.
Yes. You had more credit finalization ratio. That's correct.
Of actually, but the average age of account went down. Right? Average age of account went down. Number of, uh, recent new applications, you know, all of that counts against you in the short term.
Eric, uh, not to pile on, but, well, let's pile on. You must have had that back in the day. Got taken by a middleman. Uh, well,
you know, I had a Pontiac Grand Am. That was my, and, uh, you know, if, if I was taken regarding the car, it was definitely the Alpine stereo with the CD changer in the trunk and everything.
Circuit City took great care of me, let me tell you. A stereo that could break windows in the house as I passed by. You know, it's, I've certainly experienced times where I feel, where I feel ripped off, and a lot of times it really is with the contractor types. It's when you're redoing your landscaping or your backyard or something, things that you're not necessarily gonna be good at.
I don't know off the top of my head if I have one that I can think of, but I, I know it's happened and I know it usually happens from less reputable, um, less professional entities.
But maybe that's also why, Eric, that's a great transition point, I think, for us, because maybe that's why there's so much distrust with financial people, is because people feel inadequate.
They feel like they don't know, and you've got some commission people that are in there going, Hey, Paula, you don't know how this works. Why don't I get you a credit card that gives me a commission? And really, frankly, over the short run, I don't know if it hurts or helps, but frankly, it was just extra, right?
It wasn't, it wasn't anything. Yeah. So Eric, it's funny. We had, uh, Michael Kitson's on industry expert, and he said that there really should be a difference between like advisors and advisors. Like we should, there's people that give you advice and there's people that are simply just middlemen. Cause it's really tough to tell the difference between the two.
Well, one of the biggest problems with the financial industry is that there's no common path and no, uh, single standard. to get into the industry. There are a lot of people out there calling themselves financial advisors who are most certainly not. They are sales people for entities, for organizations, for banks, for trust companies, for mutual fund companies, for brokerages, and they call themselves financial advisors.
And so if you're going to be a CPA, you have to take that exam. That's the prep. If you're going to go to law school, you want to be a lawyer, you have to get your JD. You can be a financial advisor by fogging a mirror and showing up your first day, and you're the financial advisor here. You might not be licensed yet, but you're a financial advisor.
Doug, you're in. Doug, you're in. Just like
joining the pitching staff on the Detroit Tigers.
Are
you saying all lawyers have to have Jack Daniels? Is that what you're saying?
They do. And a lot of it. But, no, there's a common path. There is no path into our business. And consumers have no idea the difference between a CFP practitioner and some other designation, some of which take years of study, and some of which are a certificate you can earn by sitting in a room for four hours.
And unfortunately, consumers have to beware. They have to really understand and it's kind of still the Wild West, you know, we see all the time. I can't tell you how often Joe, I see somebody comes into our office who, who has 20 annuity contracts and life insurance policies that somebody has sold them over the course of 5, 10 years.
And I'm like, Oh my God.
Or, or even worse, Eric, they buy, and this is getting a little nerdy. They have five annuity contracts. that are all sold at the same time, all just under the breakpoint where the advisor, quote, advisor is going to get paid less.
There are some of that I do see, but generally people think they're getting financial advice and they're being sold product.
And these so called advisors are making a lot of money to make that happen. And then they disappear because there's no ongoing revenue. There's no relationship. They've essentially victimized someone. And that bothers me because we're lumped into the same. group in lots of ways from a regulatory standpoint, you know, we are, it's one of those industries where I still think you're guilty till proven innocent and that's not really the way it's supposed to work.
At least not the way I recall.
Well, and not only is it not supposed to work that way, but Len, getting back to Taylor Swift here, because I think this is a great analogy. A lot of our stackers forego advice to save on fees, and because they don't know how to trust, and yet, there's no way, and this might be a duh statement, Len, but I think Taylor didn't come up with this decision to avoid Hollywood just on her own.
Like, I am, I will bet you as much money as you want to bet that Taylor probably had a team of really smart people advising her that cutting out these middlemen was a good idea, so she has advisors.
Somebody that wealthy, I mean, has to have, I mean, she has probably has an army and in the article I was reading, I mean, her, even her father and her mother are both, uh, at least her father was definitely, I think, in that realm of business and I'm sure he was totally aware of that little loophole or whatever that she came up with to exploit the laws that are out there right now.
So, um, yeah, I mean, it's nice to have an army of advisors, but again, she can afford it and she's so wealthy. The fact is, frankly, she can afford getting bad advice. She's so wealthy. She has so much wealth. It really doesn't matter, does it? I mean, for us on the margin where we're, you know, where we don't, we're not as wealthy as her.
I mean, it's important to make sure you get what you pay for her with her army. I don't think it matters quite as much, although she clearly got some great advice with the movie
thing. Do you have so much money you can afford to get bad advice?
Wow. Isn't that nice? That's the ultimate.
I do think about that.
Eric, earlier on, you talked about how she's buying her catalog back and she survived that, right? And she is more popular than ever.
She has created a connection. She's created a community. That all businesses try to do and she's succeeded at it. You know that her fan club is not like other fan clubs I mean, I know there's a Bruce Springsteen fan club out there and there's a Metallica fan club or whatever
They're like second only behind the stacker community.
You're right. It's very similar to your audience But she's created a community and if she says please go out and buy a red bathing suit People will go out and buy a red bathing suit You don't have that kind of pull, Joe. Doug's
wearing his now. Doug,
Doug does, but you don't. But no, she literally could tell these people to do anything, and I believe they would do it.
And so when she says, please go, essentially, please go spend potentially more money on this album that you already have, it's got a few extra songs on it, that's a bonus, or please just use this on your streaming because it benefits me, and people want to help her. They literally, despite the fact that she, I believe, is about to be a billionaire, if she isn't already, People like her and they want to help her anyway.
That's an amazing thing. It is
an amazing thing. And I go back to what Len's talking about, though, Paula. And I think that sure, Taylor's got enough money, but she can get bad advice. But I think that those of us that are playing it much, much closer to the vest, like there's a time in my life where if I'd gotten some great advice, it would have solved, I would have sped up my trajectory by five years, maybe six years just by having better people in my corner.
Yeah, you know, I don't know if there's ever a time in your life that you can afford to get bad advice, no matter how much or how little you have. Because, to your point, Joe, if you have a very small amount of money, then you do not have the margin to make mistakes. And, conversely, with a small amount of money, doubling a small amount is life changing.
Right? If you've got 10 million and you double it to 20, cool, you went from rich to more rich. But if you've got 10, 000 and you double it, uh, your net worth is 10, 000 and you double it to 20, that, that's life changing, right? It completely changes the way you think, the way you see the world, the way you believe in yourself, I mean…
So, when you have very little money, you… Definitely do not have the margin to take bad advice. When you have a lot of money, you also really can't afford bad advice because you've got a lot of people who are depending on you at that point. You've got, um, staff to pay, right? You've got a whole team and they have salaries.
and they have health insurance and they have retirement and you are responsible for that entire team. And just to
take this Taylor Swift issue and really make that hit home, Paul, exactly what you're saying about close to the vest versus some of these very rich people. Doug, you found this, this is uh, comedian, uh, Gary Goleman, uh, talking about exactly, uh, Paula, what you're talking about right now.
That's right.
It means nothing to him. Nothing. A 20 is more annoying to Bill Gates than a nickel is to us. Exponentially more annoying. Do you know what Bill Gates has to pull out of an old coat
to feel like I did
with a 20 bill? First of all, the idea that Bill Gates has an old coat
is preposterous. This man doesn't have an old if he has an old coat it
could All right, this is what Bill Gates has to find in an old coat to feel like I did.
with a 20 bill. Here comes the ratio. Alright, 20 is to my net worth. Let's use the median net worth for a man my age in this country, which is 100, 000, and seems high. Alright, 000, as X is to 59 billion. Cross multiply and solve for x. He has to reach in and pull out, I kid you not, a
12 million dollar bill.
So clearly Bill Gates can afford some bad, uh, some bad advice.
Well Joe, in fairness, Bill Gates can. Because people with real wealth maybe can afford a mistake, but you know who can't, is folks like professional athletes who aren't necessarily high net worth, but do have sudden wealth and sudden income, who often have the worst advisors and the worst hangers on and the worst middlemen you can fathom, and often wind up broke.
I mean, people who, who, who make eight figures, some of them, wind up with nothing because they're getting horrendous advice from people who are sort of in the friends and family category. I, I think it's also like lottery winners who wind up, they wind up bankrupt because they don't have the right team in place to grow into that.
And so, bad advice, I think, is real dangerous, especially if you're not. If it's not what you do, I mean, for, for some, if, if I were to suddenly find 12 million dollars in my coat, which would be wonderful, I'm hoping, I didn't wear a coat today, but if I did, and there were 12 million dollars in it, because of, of what I do, I would know what to do with it.
But in most cases, someone with sudden wealth who doesn't do this for a living, is gonna make terrible mistakes, and if they don't have the right advisors already, and they think the one they've been using, is ready to handle that. They might not
be. I'm super excited. We're going to start diving into how we solve that because none of us are Taylor Swift yet, but we're all working on it.
I mean, Len is an engineer. Maybe you can, you can help us with kind of a process on decision making. Eric, with your background as a CFP and Paula, we're going to talk about Paula as somebody who the FIRE movement really, I mean, you've been, you've been in two of the FIRE movement movies, I think, at least two.
We're going to talk about, Paula gets lots of advice, and yet the FIRE movement, the FIRE movement kind of goes, advice? We don't want them. We're going to talk about that all in the second half of this conversation. But before that, we got something far, far more important than any of that, don't we? Because we have this amazing competition going on between our three contributors on Fridays.
Uh, Len Penzo, Paula Pan, and our own OG, who Eric, you are OG today, congratulations. I feel
like OG today, thank you. And
that means that you get some good news and some bad news. Which one would you like first?
I always prefer the bad news first. Well,
the bad news is even though you've won the last two years in a row, you are not winning this particular competition.
Now, good news is you've sped up and now you are in a tie for second with Len Penzo, who I believe, Len, you're the two time champion before OG was the two time champion. And the woman who hasn't won in at least four years, I don't think she's ever won, is Paula's in first with 12 while Len and OG have 11?
What the hell's going on, Paula?
Len, I think if we work together, we might have a chance.
You're telling me, Eric. I haven't won in so long. I can't remember the last
time. I would like you to refer to me as OG. At least during the trivia portion of the show.
Sorry, OG. Yeah, yeah. Well, the good news is, is Len, you get to go last this time, which you've been pining for.
because he is our current reigning champion. So he goes in the middle. Paula is going to have to guess first. That's a rarity, but for all that, we need to know our trivia questions. So what do we got for him today, Doug?
Hey
everybody. I'm Joe's mom's neighbor, Doug. You know, the nineties were a golden era for sitcoms. Some of my favorites, home improvement, wings. Drew Carey Show Blossom. You were a many, shows you a huge, you were huge Blossom fan, duh, who wasn't . Many shows of the decade, like Roseanne and Seinfeld, they centered around a comedian's real life or their standup act.
Instantly launching the title character into superstar. Other shows helped launch the careers of actors who were unknown at the time, like you know, ERs, George Clooney. I say this with an unblemished record of staunch heterosexuality, that man is foxy. One sitcom that famously launched a cast of undiscovered talent was Friends.
Debuting on this day in 1994, it has since become one of the most watched sitcoms of all time, earning Warner Bros. an astounding 1 billion each year in syndication.
Wow.
Imagine If my El Camino had a resale value like that, I could never part with her though. I don't care what the value is. Anyway, today's trivia question is…
The six cast members all earned the same number of Benjamins for season one. Season one. So, how much did each of the six main cast members cha ching for the show's entire first season? I'll be right back with the answer after I finish writing this pilot about living next to Joe's whodunit.
Where
one, one announcer of a, uh, particular, uh, podcast might go missing after a while.
I'm the victim here? Of course I am.
So we start off with Paula Pant. Six members of Friends the entire season add up all six of their paychecks for every episode multiplied by the number of episodes and that's
today's answer. The question, I want to be very clear. The question is not, what did. Each person earned per episode. The question is, what is the total amount that they earned for the entire season?
I think I
just said
that. But the question is how many episodes were there in season one? It might have been a mini season. Yes. I think that's useful,
a useful backstory. Yes, correct. Man, that would be super useful if we furnished that or if you knew. And it's how much
did any one given individual cast member
make?
All of them collectively. No, no, no, no, no, that is not
correct,
Joe. That Each individual, but
they all earned the same amount. So if you added up everything they earned for each episode, by the end of that season, how much did they make? Okay, cool. Cross multiply, solve for X.
Cross multiply, solve for X. Okay, so let me think through this.
Let's see. I'm sure it takes maybe a couple of weeks to make a show. What was minimum
wage?
That doesn't even You
got to do some promos. They're previously unknown.
Who was known from that cast before Friends? Any of them?
I think, um, I don't think Courtney Cox was probably the biggest
name. No, no. Who's
Cox was, was one too. Wasn't, no, he was pretty
unknown. Courtney Cox had been in the Bruce Springsteen video before.
Yeah, yeah. But
nobody knew that that was a, that was after the fact, right?
Yeah. That, that, that was the same person you mean?
What I mean is, I don't think, that wasn't a trivia question until she got onto Friends, right? Right. No, that's fair. Okay,
so I'm gonna assume they made 5, 000 per episode times 10 episodes, so I'm gonna say 50,
000.
50, 000.
Interesting. I actually also wrote down 5, 000 per episode, but I think there were either 22 or 26 in the first season. And so I'm gonna go with 26 times 5, which in my head is 130, 000.
130, 000 in Eric's head and in the math calculator. Yeah, I did that in my
head. I hope it's right. Just
to be fair about this, because I think you guys misunderstood.
Maybe I shouldn't say this. Don't you have to multiply times the number? No. The six cast
members as well? The answer we're looking
for is one
cast member. for
the total. So what did one cast member
make in one season? Season one. Yeah.
I think Len's in trouble because he listened to me. Well, that's good. And not Doug, which is weird.
Yeah, it's weird that I just said that out loud. I could pull into a tie with
Paula.
So, so Eric is guessing 26 episodes. Yeah,
half a year. Times 5, 000.
Which I think, that's what it used to be. It used to be 26. I mean, nowadays these shows only have like 10 episodes, it seems like. Some of them have
six. I just got done watching the show Doug recommended called Fisk, which is Australian, and that was six episodes.
That's
a rom, that's a, that's a, uh, uh, rom com, Joe? It's
very much like Flight of the Conchords kind of, kind of, uh, comedy. Very, like, they're playing it completely straight and it's hilarious. Got it.
Yeah. All right. So what's the
highest number? Highest number is 130, 000. And Paula's
was what? Fifty. Fifty.
Five thousand seems just really, I mean that seems really absolutely low. I think 26 episodes is correct though. I think back then, because one of my favorite comedies is King of Queens. I love King of Queens. And um, they run that thing all the time and there's always 26 episodes and that show ran until like 2007 or something.
So I, I'm just going to assume that Eric's guess is low so I'll just do one dollar over whatever Eric said. Is Jerry
Stiller your uh, guru Len? for your jokes.
He's, I love Jerry Stiller. I think he died. Didn't he? He passed away. He did. Yeah. But yeah, that guy was, Oh my God. That guy was a comedian. Just so funny.
So good. So good. So incredible.
Yeah. Uh, so it's 130, what? 130 and one cent or 130.
Just a dollar over I if I had to guess I would say they were getting paid like 10, 000 an episode or something But I'd five just seems ridiculous. But well, it doesn't matter does it? I just have to go a dollar
more like to tell you if lens thinking is right or Paul's or Eric's but we will let you know in a minute Paula, you kick this off, 5, 000 an episode, 10 episodes, sounds like Eric and Len kind of disagree with you.
Yeah, you
know, so upon further reflection, I stand by my guess of 5, 000 per episode, but I think Eric and Len are right that there are probably more episodes. in season
one. The good news is, Eric, uh, Len left you with all the downside halfway to Paula's answer. So you're, you got a shot. You
feeling good? I think yes.
My, my wife contributes more to the syndication royalties of Friends than any human on the planet, by the way. Um, Friends is on in our house. So help me, I think all day. I don't know how to quote it. Oh my God. She, every episode, it's an absurdity. That's my daughter's the
same. My daughter loves that show.
Does she really? I feel like I could do that with Seinfeld. And yet I always end up seeing an episode I've never seen before, like I just, once a year.
Is she around? I will actually, is she nearby? Can you text her?
She is not here. I am, I am at my office and she is not at the office. Yeah, do it. Cause I don't think
she's curious.
For
curiosity's sake, but, but see, but now if she knew. We should do that. Well, your answers are locked in. Oh, mine's locked and I know, but I think she would Google it. So I'd rather hear it from you. And then I'll question. Yeah.
Sounds good.
Send her the text. And then, you know, you'll get the answer during the second half of the show.
And then at the end, we'll reveal.
I will do that. I will do that right now. She'll be thrilled to know that she's being discussed on this show, which by the way. I'm only being paid 5, 000 for this episode, right?
As I try to move on, uh, Len, you've got, uh, 30, 001, 130, 001.
You know what? I was feeling really good a second ago, but now I just remembered something.
Usually first seasons, I remember Friends was like, uh, you know, first seasons are, they, they give you only a limited number of episodes.
Mid season replacements because
something got canceled.
Yeah, right. And now
I think I just freaking screwed. Up is what I think I just did. Yeah, I should have guessed 13 or 12 episodes, because when it first comes on, I bet it was a mid season replacement.
I
just screwed up. See, my thinking when I guessed 10 episodes was that I figured that for the very first season, they would want to commit to producing enough episodes that they could see whether or not this show would be a success. But, you know, no more no less. So if you have fewer than 10, if you've got like 3 episodes, it's too soon to say.
10 is enough to give you some good data. Beyond that, 15, 20, 25, now you're making a financial commitment to something that's not tested. So that was, that was my thinking at the time that I initially said 10 episodes. But of course, in retrospect, the 90s were a different time. Holy crap! Where we, you know, we had, we had fewer shows.
I need
a more comfortable chair. If we keep this conversation going, it's going to be next Friday's episode.
I'm going to be speaking of being committed to something you didn't sign up for. Yeah, right. Man, Doug, give us an answer, please.
Hey there, stackers. I'm aspiring actor and eventual hit TV series creator, Joe's mom's neighbor, Doug.
At the height of the show's popularity, Friends drew an incredible 52 and a half million viewers. That's slightly more people than have watched my oil change tutorials on YouTube. By the time the show peaked, each of the actors in the ensemble's core cast were making a million dollars an episode, after famously negotiating contracts that paid them all equally.
But today's trivia question was, how much did each of the six main cast members earn for the show's first season? Well, I can answer this question right off the bat, guys. Season 1 of Friends had
24 episodes. Ooh, alright, close, close. Oh, that's good.
And each actor took home… Well, I'm not going to tell you just yet.
What I will tell you is that Paula's guess was off by 490, 000. Eric's guess was off by 410, 000. Len was off by just 409, 000 because each actor took home 22, 500 per episode for a total of 540, 000 for the entire season, which means Len is
our winner. Okay,
Len, I'm impressed. My wife? said 500k. Oh, okay. Wow.
500k. So I think OG should get the point on account of Meredith's tech. If you're, Len, I'm sorry, but I think this should count. I phoned a friend.
Here's what, if she doesn't listen to the show, Eric, you just tell her it won the game for you. And you're good. No, it
didn't. But she doesn't know that.
I'm saying she doesn't know that.
Come on. Yeah, no, but, but if, if I lie to her, this would be the first episode of your show she listens to. And I can't let that happen. And there it goes. No, I can't let that happen.
And I was trying to get to your wife as a listener
there too. Well, and she might be now, now that she knows we're talking about friends and Taylor Swift.
There it
is. You know what?
This season's going to come down to just like a basketball game or a football game that's really tight. Whoever has the last shot, whoever guesses last and the last version is going to win. Possession. That's how this is going to end up. Yep,
it's a possession. Being that OG is now in sole possession of last place, I would like to be referred to
as Eric.
The second half of this Taylor Swift discussion is brought to you by DepositAccounts. com. Eric, you know what goes on when you go to DepositAccounts. com?
I don't, Joe. Tell me.
Oh, you find out that you can compare more than 275, 000 deposit rates from over 11, 000 banks and credit unions and do it for free.
And I'm pulling this up a little bit before we record, so you want to go to depositaccounts. com, you guys. National average on a savings account right now as we record is 0. 45. But… The top 1 percent average, 4. 78. So if you get one that's in the top 1%, much better off. CDs, a one year CD, national average 3.
78, one year CD. The top 1 percent are paying 5. 63%. Money markets top 1%, 4. 63%. National average 0. 75%. You know, I know that I'm at depositaccounts. com. You can be too. How about that? Let's try to hold a straight face.
Let's get back to Taylor Swift. I love this idea. I love case analysis. I think it's interesting watching some of these people that are in the media a lot that are in front of us watching it. Paula, I want to kick this off with you because of the fact that as I mentioned before the break, you've been in a couple of the movies.
that are about the FIRE movement. FIRE movement, well known for taking advisors and shoving them aside. Very well known, a lot of big names have said you don't need advisors. And yet, you don't even run your own company. You have, don't you have a separate CEO for your company?
Oh, I used to. Not anymore. Not anymore.
Can you afford anything? Yes! I used to. I offered a CEO position to one of our former employees. I tried to promote from within. She had been with the company for six years. And so I was like, you know what? I want to be the content creator. I want to focus all of my time on being in front of the microphone, in front of the camera, or writing.
Right? And so, can you… run this. Can you run the operations? Can you handle everything behind the scenes so that I can focus on being on stage, being in front of a camera, being in front of a microphone? You're writing at a keyboard, right? So that was my thought, trying to separate the maker from the manager.
She left very shortly after that. She felt out of her depth. So now I'm the CEO again, the reluctant CEO of my own company.
Well I guess that's the key word then, Paula. That might be what I'm driving at then, is frankly, reluctant, surrounding yourself with these people that supplement. your ability to do what you do best, which I think is kind of the definition of an advisor, isn't
it?
Yeah, I mean, so I think advisor, in the broadest term, I mean, a person who advises, I like to think of it as your personal board of directors, or just your personal trusted comrades. It can be friends, it can be, I mean, just anyone, anyone whom you think has good judgment, and who serves as a sounding board.
I think it's important not to… Constantly be going to the same people over and over, especially like just one or two, because then it can be echo chambery, um, so I do think that you need some expanse. And when selecting advisors, look for people who have results that are similar to what you want to achieve.
Be leery of taking advice from people who do not have the outcomes that you want. And that's true of all domains, not just business, but in relationships, in any facet of life, any vertical of life. And the other thing is, remember that certain people are better at certain types of advice than others. You know, certain people are going to be really good at finance, but not so good at business per se.
Some people are really good at marketing, but they're not that great at leading a team. So, you know, modulate.
Yeah, Eric, it's interesting because you made the point before that anybody can call themself a financial advisor. I want to know how you feel about this. I really like where Paul is starting from because instead of starting from where a lot of financial media does, we'll make sure they're a CFP, make sure they're a Ferdousier, make sure, like these Xboxes, instead start off with Number one, are they going to think of them as somebody who's going to give you advice who's going to be on your board, who might have your best interest in mind, and who also has results like you want, isn't that number one?
And then we go, Oh, make sure they're a CFP, make sure they're a fiduciary.
Well, it's a good point, but a hard thing to do because financial advisors are not allowed to tout results. Seriously. And with every. Client, every family is so different that you're going to have a different approach or different experience.
I think quantifying results in our space is extremely difficult. We can't do full testimonials. We can't do, it's not like we can have everybody yelping how terrific we are. We can't talk about returns in an investment portfolio. We sure as heck can't guarantee or promise anything. So stewardship and trust, and trust but verify without question.
I think you want to make sure that if you're going to hire a financial advisor, you hire one who works with folks in your stage of life or in your situation and that you're in their roundhouse. You don't want to be somebody's biggest client or somebody's smallest client. And I do think that that makes sense, but you're not going to know.
Unfortunately, You can check a compliance record and see if they have complaints against them or, or criminal issues, but you really, unfortunately, it's hard to test results in our space. Now, if you're getting a recommendation from a friend or from a CPA or from some other advisor, Presumably they're going to send you to somebody they have confidence in who has gotten results for them or for people they know.
But it's, we can't advertise that like, oh, you're going to get a better result here any more than a surgeon can. We did
an episode on hiring a financial advisor recently. It was the Michael Kitsis episode with Dana Anspach and OG here recently. We'll link to that in the show notes. Let's, Len, get rid of the middleman then.
You're somebody I know who, really, you're very much about the decision making process, and as an engineer, I would bet that, uh, it'd be very difficult to be Len Penzo's advisor.
Um, well, you know, I was thinking about it while sitting here listening to Paul and Eric talking about the advisors. In my line of work, I was an advisor, actually, to, I wasn't the CEO, but I was an advisor to the CEO, I was an advisor to my immediate boss, and the people under me were advisors to me.
Regardless of who was doing the advising, there was a common thread, at least in my business. That we expected when we were being advised by our advisors. They had to give us the pros of everything that came in front of us. What were the pros to evaluate? What were the cons? Um, we had to know the upside risk of implementing that.
Uh, whatever was being discussed, we had to know the downside risks, and then we also had to know, or at least be given a good estimate, uh, and it's assumed that we're experts in what we were advising on, of what was the probability of that upside and downside risk. And if you had all that, that's all the, the CEO needed, or that's all that the chief engineer needed, or that's all that whoever else needed to make a decision.
So I would think when you're looking for an advisor, you should make sure that your advisor, and this goes across everything, not just engineering, across finances and everything in life. If you can get all five of those pieces of information, your advisor's doing a great job for you. Now again, remember, that's, you know, he's the expert.
Experts do make mistakes on occasion, but generally they should be, you know, they should be in the ballpark and giving you, that should be good advice for you.
Well, a piece of that that I really like, Eric, is that in Len's definition, your advisor can't just be a yes man or a yes woman. That woman or man has to be willing to tell you when you're stepping in it.
And I think that is, that's a difficult thing for a lot of people to
do. Well, you also, I think, owe it to your client to tell them why they might not want to implement something you're suggesting. And so to Len's point of the upside and the downside, you might say, there's a lot of different ways to address this issue or to solve this problem or to reach this objective.
Um, this is the one that I like, and let me tell you why, but here's what can go wrong, or here are the things that we have to look out for, and here are some alternatives. I think it's important to have some alternatives without saying, here's 48 options, pick one, because people get overwhelmed. I think it's helpful to say, This is what I think you should do, but I'm not mandating, that's, if, if this makes you uncomfortable, there are three other solutions out there that we can look at, but this is what I like, and this is why I like it, and these are the things that could be pitfalls, because there is no perfect solution, and that to me is a very, it's a very fair way, and a very open way to communicate with someone, and you're not telling them this is the be all, end all, this is what you have to do, buy, own, whatever.
It was my favorite thing when I was an advisor. Yeah, I just want
to say like, for example, the guy who might be selling you, trying to sell you an annuity, you know, he's an honest broker. If he, of course, he's going to give you the pros of the annuity. Oh, you know, here's all the advantages, but he really should be giving you, if he's an honest broker, he's going to tell you the downside risks and the, and the alternatives to that annuity as well.
It that's when, you know, you can, at least you're getting all the information you need. If he's just feeding you information about why you need that annuity, then you probably need. You know, somebody else to get some other advice, who's more honest.
I think I like Roger Whitney's answer on this. Anybody who, who leads with product instead of process is definitely just a middle man or a middle woman, right?
I mean, they, they, they definitely are. So if they lead Len with an annuity, if I know they just sell annuity and they say annuity, even if they give me the downside, I still worry about that. Which I guess, I guess Paul leads me to this. Let's say you're not an expert in car insurance. But you want to go get car insurance, and you really don't know how it works.
So you go to Allstate or State Farms. They have commissioned salespeople. They have good commissioned salespeople. I've got an Allstate agent, but I really, you know, to Len's point, if they're selling the car insurance, I want to kind of get educated there. How do I, how do I get around using the middleman's advice, and still get educated on something that's as necessary as car insurance.
First,
if you want to get educated, I wouldn't go to a salesperson. Uh, there are a lot of free resources online, in books, on blogs, on podcasts, on reputable websites, in forums, there's a lot of free information uh, that you can sort through, and I think that'll be a better source of education.
The poor, no, I, well, I'm gonna, I'm gonna stop right there, cause the forum piece is the one that drives me crazy.
Because I've seen ever since I switched from the financial advising side to the financial media side I've seen so much crap half advice that also has an agenda, but you don't know what the agenda is because they're hiding behind a keyboard. Um, so the forum piece is the one I disagree with so much.
Yeah,
well anything online, um, you need the judgment to be able to separate the wheat from the chaff, right? And when you're first getting started, uh, when you're learning about a subject that you know nothing about, then you need the humility to say, Hey, I don't know anything about this. I'm going to read a very wide array of viewpoints.
If I am starting to read about this, and I do not encounter conflicting viewpoints, that should be a red flag. Because every field, whether it's personal finance or art dealing, or, uh, you know, car repair, every, or fitness or health, right? Every field has a widely dissenting viewpoints. And so if you're beginning to get educated about something, you should, uh, first get the lay of the land.
And that will give you at least a foundation for being able to, um, to separate the wheat from the chaff again.
That sounds like more polish. Yeah,
go ahead. Oh, the other thing though, Joe, to your direct question about what do you do if you talk to a salesperson directly? I would listen for, what is it that they're saying that they will actually be accountable for?
Versus what is it that they're saying that where they bear no accountability. What do you mean? What's it? Yeah, go ahead. The example I'm thinking about in my head is a mortgage broker, right? The time that I was buying my condo, he worked specifically for this building, blah, blah, blah. And he was like, Oh, you know, you got to get in now because the values in this building, the condo values in this building, they're only going to go up.
And I'm like, you have no skin in the game. If your statement is correct, cool, but if it is incorrect, you're not actually the person who suffers because you're a mortgage broker. You've collected your commission and you're done, so you have no accountability to the statement that you've just made. Joe,
if I, if I can, I like Paula's point there.
If I can, you can also do that on the flip side, which is, you know, we have a lot of folks who will ask us about things like car insurance and we don't represent an insurance company and we don't sell product or anything like that, but we will look at and help our clients go through a couple of different proposals.
Same thing with the mortgage piece. Let's get three good faith estimates from different mortgage people and we'll help you navigate it and help you make a decision because we have zero skin in that game. Like it's not, we don't stand to have positive or negative outcomes at all. We're just here
to help you.
That is my favorite piece of advice. Eric is find somebody in a related field who would know who would be in an ancillary way, maybe not a complete expert, but has a lot of knows where the pitfalls are. Len, you've got CPA, what cousin, Kevin, my cousin, Kev.
Yeah, my cousin, Kevin. Yeah, absolutely. Yeah. You know what?
He started giving me advice when I was a teenager and he started young with me and he really set me up on the right track
right away. That's a guy on your board of advisors. Yes.
To this day, you know, he still, I still go to him when I need advice.
Yes. But I also want to highlight that what Paula talked about there was very, this is another piece of advice that I like, was I think what Paula said indirectly was don't think about all the things you know, think about where the holes in your logic are.
And I would think that in your career doing, I mean, you guys are literally building rockets. That's, that's pretty building aerospace equipment. You got to think about where's the flaw in my thinking. Of course,
of course. And believe me, if you have enough people looking at, you know, questioning your work and looking at it, you're going to get that feedback that you have to get.
If you give advice and nobody pushes back, I don't care if it's great advice. If nobody's pushing back, you know, that's not good. Somebody should at least be pushing back. Even if the pushback is not warranted. That way, it forces you to answer why it is warranted or, you know, it lets you reflect. But you should always bounce off advice you're getting, whether it's good or bad, off of, you know, others and get other feedback.
Yeah, like that old
phrase, Len, that if you've got a group of ten people in the room and they all agree, then somebody's not thinking.
Yeah, that's right. Well, and that's right. And that's how we used to do it, too. It's like somebody had to push back. Just to play devil's advice, somebody had to do it because you're getting nothing done if everybody, all 10 people are nodding their head because you don't know, you've got to be forced into some sort of reflection on the advice you're being
given.
I thought you meant you get to that. We get 10 people room together and I'll just nod our head. Like, that sounds like corporate America right there, Len. No?
Well, actually it is in a lot of places, not where I work, but
yes, it is in a lot of places. Eric, I want to end this with you because looking at the different areas of financial planning.
I know that there's some areas where the whole DIY, getting no advice at all, really, where's the advice where way too many people do it that what's an area of financial planning where too, way too many people are doing it themselves and they probably need an advisor in their corner?
I think on the legal and estate piece, when you start talking about, um, I think the two things people shouldn't do themselves ever are draft their will with some online tool because that is a very complicated area and it's not to be done simply.
And I would also say, I wouldn't do your own taxes. Because I do think having a second set of eyes on those kinds of things can help you, and having a professional can help you. There is nothing that we do as financial advisors that is building rockets or sending men to the moon. There isn't. And there's nothing we do that people can't do for themselves.
And so the DIYers, there's nothing I do that you can't do for yourself. However, There's 30 years of wisdom here, and there's markets that I've seen that others haven't, or there are strategies I've seen that others haven't, and just having somebody to bounce off of I think is useful. So, you know, we'll engage somebody, Joe, on a flat fee basis that has nothing to do with product.
We'll talk about the analysis, the recommendations, and then if they want to do it themselves and implement themselves, go do it. But get that third party to look at this holistically. Do the 50, 000 foot look and see what you're missing, because a lot of people… Know what they know, but they don't know what they don't know.
My
analogy when I was an advisor was, you know, I've, I'm a smart guy. I've driven cars. I kind of know how a car works. I could build one. It would take me about 15 years. It would run like shit, but I could build one. Um, I prefer to go buy one. I prefer to take the people, you know, who do this every day and engage them to do that.
But the estate plan piece that you mentioned, so important. And even if, even if the online will Eric works, the frustrating thing is your family then is going to you're, they're going to need help. And if you've already pre chosen the, the lawyer, cause they're going to go to the lawyer that did the will.
If you had one, if you've already pre interviewed, you know, this person, they know you, they've done the estate. It makes it so much simpler on everybody after you don't get me wrong. You'll, you'll be dead. You won't care, but,
well, but, but, you know, you use the general contractor conversation earlier tonight.
Um, the general contractor idea is that. Um, we could do this ourselves, be our own GC and pick our own subs, but I don't know how to identify a terrific electrician, a terrific plumber, a terrific anything. So I need to find a general contractor I trust who will pick good specialists and work with them and I think financial planners, CFPs, are the same way.
Let us help you find the right lawyer, tax person, real estate person, mortgage person, banker, insurance agent, all of those things, and let's vet them, and if you don't like them, we'll find you somebody else. But let's have a second set of eyes on all of the advice you're getting from
the subs. Paula, we talked about that on Stacking Deeds recently, that you, a lot of people doing DIY and real estate think that their time's best spent.
What was the analogy, putting in floorboards?
Yes, exactly. Putting in floorboards, right? And if you were to instead spend that time just growing the business on expanding, on buying one additional rental property, that acquisitions piece, that is in the long term, a substantially better use of your time.
Man, so much good advice today. I think it's interesting dissecting this Taylor Swift move, because clearly, well, Len, Taylor can afford to lose a few dollars if she gets this wrong. I get the feeling she didn't get this wrong, like, it just feels like she nailed this. But she also
has a 12 million dollar bill in her old coat.
That's true.
Hey, uh, real quick though, I will say this, Eric was talking about how she went back and re recorded her stuff so she could have control of it, you know. I, I, there's nothing I hate worse than buying some music and find out it's a re recording from somebody and it just sounds totally different to me.
Well, it
depends if it sounds better or not. I hate the rerecording. I, I would agree with you that, that you don't wanna rehash things, but some of the stuff that she did when she was 15 has, is better now that she's matured somewhat.
Yeah, I think you're right Eric. And it's been going on for a while in the industry.
I think Taylor Swift is just the most famous because it was the whole catalog. But Len, if you hear pour some sugar on me now. Anytime in like the last five to eight years, you heard a re recorded version and you cannot
tell. Is that right? Yeah, I don't know. I heard it live at Wrigley Field last July and it did not sound pre recorded.
It sucked. No, it was good. No, it sucked. Def Leppard was good. Motley Crue, for the record, can no longer play. But Def Leppard was terrific. Right,
I'm just saying that, like, Len, I know what you mean. You hear a re recorded version and you can tell their voice sounds different, or something maybe overproduced about the instruments or something, but that's an example of a song that…
They had to recreate in order to capture the revenue from it, their biggest hit or one of their biggest hits. And it's very hard to distinguish the difference, but I'm with you, Eric. I love her rerecorded stuff. I think her voice has a lot more depth
to it. Now she is definitely going to hear this show.
Of course. She's definitely going to listen to this. And so Taylor, if you're listening, my, my, my 13 year old daughter would love to have you at her birthday party in December. So let me know if you can make it, if you could play
that, if you could maybe do a song or two for us, that would be lovely. That'd be great.
And by the way, back to Motley Crue for a moment. The people that I knew that went to see that tour. I'd say 85 percent of them would have been caught dead seeing them back in the eighties. And now they're like, it's so cool that I'm here. But back in the day, it would have never,
never done that. Listen, I have the eighties ticket stubs and I had the eighties haircut and you may not have a photo under any circumstance.
I think that's a weird
enough place to leave. Anybody else
knows Paul is conspicuously quiet as soon as we started talking about this pop culture stuff.
Paula, tell us, tell us about Motley Crue, Paula.
Uh, it's spelled C R U E. Actually,
it's C R U E. I do know that. The U has an umlaut, though. Umlaut! That's true,
yes.
C R U U
M L A D E.
Okay. Can I do the
credits now or something, Joe? Please, God. Doug, get us out of here. Well, wait a minute. Before we do that, we've got to find out what these wonderful people are doing. We'll have our guest of honor go last. Mr. Penzo, what's happening at LenPenzo. com? I don't know. It's the
same old stuff.
Come on over. Come on over. You know what? Come on over anyways because I need the, I need the ad revenue. I just come over and click on about 10 ads and then I'm retired now and the extra revenue would help. Lenpenso. com. Click on three ads and then leave. And that's all I ask. Thank you. We're going to
recommend that Len gets himself a marketing advisor.
Let me tell
you right now, there's plenty of ads on the front page, so you can't miss. So you just, just try it. Len,
Len, I have literally heard you talk about, uh, LenPenso. com for years, and that is the first thing you've said that makes me want to go to your website.
I thought you were my friend. I thought you were my friend.
The honesty is refreshing. Len, is there any ads? I'm looking to buy some ad space, and if that's going to draw a good crowd… I'll have to see
if I can fit it. I'd really, there's hardly any room for anything else. But I can try and squeeze something
in, Eric. Eric, after all the Cialis ads that he's got on there,
well…
There's a segue in there somewhere, Joe.
Yes, it's a nice, big, long segue. Paula, what's
going on?
Len, Len, I'm on your website right now. I'm on your website. I don't see, oh, there's an ad. Oh, it's a Sephora, of course, because it's targeting me. Oh God, there's another one. Oh God, there's another one. Wow, there are a lot of ads on here.
It's Click. Click on two, Paula. I'm clicking on
it. There we go. The real estate ones I get the most money, I think. So click on the real estate app.
Wow. Let's just give it up.
He's now speaking of middlemen. I think that's why I don't do banner advertising. But thank you for… Holy cow. Thank you for reinforcing my business decision.
Yes.
All right, Len, I just clicked on one of your banners.
Paula. So how's, how's your integrity Paula?
Well, we have started a YouTube channel and we, I think don't actually have ads running on most of our videos. I'm not sure if we have ads running on any of them. If we do, it's only a few. So for an ad free experience, come to the afford anything YouTube channel, youtube.
com slash afford anything. Asterisk. I think mostly ad free experience, but I need to verify that. I think mostly
ad free. I don't know how we got off on this ad thing. Eric,
thanks for hanging out with us, man. Oh, my pleasure. In fact, for the right money, I would get a Stacking Benjamins tattoo on my back. So just let me know if, you know, I'm available for advertising and the billboard's growing by the year.
Call me Eric for the price sheet. I'll, I'll tell you
exactly. That's perfect. If people wanna contact you or your team, how do we find
you? Uh, our website is bfg a.com and you can also go to brotman media.com and check out all of our books and resources and courses and, and lots of personal financial literacy information.
That is, I believe, ad free as well, .
That's bfg fa
fa.com. Bfg fa.com. Super.
You know what? We'll link to that. We'll link to everything that you guys talked about and, uh, we'll link to directly to Len's ads and our shows.
That's actually, you need a middleman and that would be me. I don't get paid unless you go.
And I'm not sure that Len learned
the point of today's show, but, uh,
Doug. Save us, man. Uh, what are our takeaways today? I'll
give it a shot, Joe. First, take some advice from Eric Brotman and company. Don't confuse advice givers with middlemen. Second, looking for a great advisor to add to your team? Head to your local muffler shop.
Those guys are practically life coaches. But the big lesson… If you're going to be an actor, I would advise, just a friendly tip from Doug, get yourself onto a major network sitcom that'll one day go into syndication. Skip all those other steps, just go straight to that one. It's the best way to go. Thanks to Eric for joining us today.
You can hear his podcast, Don't Retire, Graduate, wherever you're listening right now. We'll also include links in our show notes at Stacking Benjamin's.
Wait a minute. Hold on,
Doug. Yeah, we can't do that. We can't do that . No, you can do that. The last episode just went live Thursday, so if somebody wants to hear the closing show, they'll be very excited about it and
they might wanna do the back catalog.
Are you,
are you, they're still gonna be out there. Absolutely. There's a hundred and 130 or so episodes, so Yeah, absolutely. Then, we'll, it was never a guest on my show, by the way. Despite lots of efforts. I was not. Lots of efforts. Yes. Yeah, I gave up. Maybe your next show. I finally gave up. I knew I couldn't get you and I wasn't on your
show either, Eric,
despite no effort.
That's true. That's true. I'll keep that in mind.
Can I keep going? No.
Longest recording we've ever had. Go ahead.
Thanks to Paula Pant for hanging out with us today. You'll find her Fabulous podcast to afford anything, wherever you listen to finer podcasts. And thanks to Len Penzo for joining us today. You can find Len at LenPenzo. com slash, just click on the ads.
This show is the property of SB Podcasts, LLC, copyright 2023, and is created by Joe Saul Sehy. Our producer is Karen Repine. This show was written by Lisa Curry, who's also the host of the Long Story Long podcast, with help from me, Joe, and Doc G from the Earn Invest podcast. Kevin Bailey helps us take a deeper dive into all the topics covered on each episode in our newsletter called The 201.
You'll find the 411 on all things money at The 201. Just visit stackingbenjamins. com slash 2 0 1. Wonder how beautiful we all are? Of course you'll never know if you don't check out our YouTube version of this show, engineered by Tina Ichenberg. Then you'll see once and for all that I'm the best thing going for this podcast.
Once we bottle up all this goodness, we ship it to our engineer, the amazing Steve Stewart. Steve helps the rest of our team sound nearly as good as I do right now. Want to chat with friends about the show later? Mom's friend Gertrude and Kate Youngkin are our social media coordinators, and Gertrude is the room mother in our Facebook group called The Basement.
Say hello when you see us posting online. To join all the basement fun with other stackers, type stackingbenjamins. com slash basement. Not only should you not take advice from these nerds, don't take advice from people you don't know. This show is for entertainment purposes only. Before making any financial decisions, speak with a real financial advisor.
I'm Benjamins Show.
We would be called FT. Full time? F ing talent. Like, you know, all the producers and the directors, they're just like, Oh God, f ing talent.
Like, they hate us. Do you like Apollo when you, because you have a meeting, uh, with, uh, Westwood one, I can't stop calling Westwood one all the time. Like, like, uh, I do. I love meeting with Teresa, a friend, Teresa Gage, because she makes sure she always refers to us as talent.
You know, when I'm meeting with other talent, I'm like, wait a She's including me
in talent. It's pejorative in the industry. You just should know that, Joe. She's putting lipstick on that
bulldog. Don't tell me that. Cause for me, that's good. No, no, no. That's fantastic.
That's, that is, uh, when I meet with other a holes who think they're hot.
Is that what that truly means? Is that it? Then, uh, God, Doug, you
must be talent.
Yes. Nice save. That's Mr. Talent to you.
If you're going to go, Eric, you might as well just start
digging. Uh, yeah, I'm, I'm ready.
✕
Join 9K+ Stackers improving their money savvy.