Welcome to our Wednesday rewind show! With so much job uncertainty going around right now, the Fintern decided now would be a good time to revisit a great interview we had with freelance extraordinaire Vincent Pugliese. Vincent took himself from a mountain of debt to a successful freelance business, and shared with us his stories, lessons, and experiences he learned along the way. You can read the original show notes below:
He had $140,000 in debt, a crappy paying job, and a baby on the way. What would Vincent Pugliese do? We ask the award-winning photographer that very question on today's show. He's photographed four Presidents and every major sport's national championship in the USA, but his debt story will have you shaking your head today.
Plus, in our headlines segment, health savings accounts are all the rage, but what's going on with all of this money sitting in cash? We'll address that AND talk about new tax law spurring 401k contributions.
We'll of course have more from the world of financial planning, throw out the Haven Life line to lucky listener Chris, who wonders, "Should a 20 year old hire a financial advisor?" Of course, we'll still score with some of Doug's delightful trivia, and more.
Thanks to MagnifyMoney.com for sponsoring today's show. Compare, ditch, switch and save on consolidation loans, credit cards, student loans, auto loans and more at StackingBenjamins.com/MagnifyMoney.
Show Notes: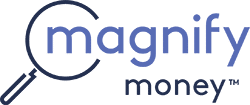 Compare checking, savings, credit cards, and loans before switching. Magnify Money makes it super easy to compare, switch and save.
Clickable Timestamps
Click on a timestamp link and the podcast player will automatically jump to that time.
Headlines
Vincent Pugliese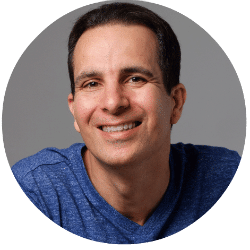 You can check out Vincent's website (and podcast!) here: TotalLifeFreedom.com
Doug's Trivia
What is the difference between an Health Savings Account and a Flex Savings Account?
Haven Life Line

Need life insurance? You could be insured in 20 minutes or less and build your family's safety net for the future. Use StackingBenjamins.com/HavenLife to calculate how much you need and apply.
Chris wants to know if a 20 year old needs a financial advisor.
Letters
Need help with your financial plan? Use this link to schedule a meeting with OG: StackingBenjamins.com/OG
Kat explains why you have to wait 30 days after leaving a job before doing a rollover for your 401k.
Join us Friday!
We're finishing off the rewind week with a round table topic that might seem a bit familiar to you (but totally not related to anything going on): 8 smart things you can do with $1000. Let's just hope this show didn't come too late for you!
✕
Join 9K+ Stackers improving their money savvy.