Eliot Weisman was the manager for stars like Frank Sinatra and Liza Minnelli. He also oversaw Frank Sinatra's estate after the crooner died, which was reportedly worth over $100 million. We'll talk to Eliot about managing celebrities and handling large sums for celebrities, and more.
In our headlines segment, we'll compare two pieces, one reporting that robo advisors experienced big outages during one of the market's most volatile days. Meanwhile, in our second piece, Fidelity reports that there were no outages and generally, more people were buying than selling. Is OG buying that? We'll see. Of course we'll have more from the world of financial planning, throw out the Haven Life line to  lucky listener David, who wonders about the income limits to make Roth IRA contributions. We'll also answer a listener letter from the mailbag and score with some of Doug's delightful trivia, and more.
Thanks to LinkedIn for supporting Stacking Benjamins. Go to LinkedIn.com/SB and get a $50 credit toward your first job post.
Thanks also to MagnifyMoney.com for sponsoring today's show. Compare, ditch, switch and save on student loans, auto loans and more at StackingBenjamins.com/MagnifyMoney.
Subscribe below.
Show Notes:
<> Open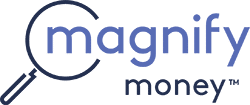 Compare checking, savings, credit cards, and loans before switching. Magnify Money makes it super easy to compare, switch and save.
LinkedIn
Thanks to LinkedIn for supporting Stacking Benjamins. Go to LinkedIn.com/SB and get a $50 credit toward your first job post.
<3:53> Headlines
<10:26> Eliot Weisman
 
<27:25> Doug's Trivia
How many years passed between Frank Sinatra's first and last hit?
<33:48> Haven Life Line

Need life insurance? You could be insured in 20 minutes or less and build your family's safety net for the future. Use StackingBenjamins.com/HavenLife to calculate how much you need and apply.
David wants to know where he gets the income limit on his tax return for the purposes of doing a Roth IRA.
<36:58> Letters
Need help with your financial plan? Use this link to schedule a meeting with OG: StackingBenjamins.com/OG
Jen asks, "what's the difference in setting up IRA's with banks vs brokerage firms such as fidelity or vanguard?"
<> Join us Friday
It'll be tempting to blow your tax refund the weekend you get it, bu!t you can actually do some pretty smart things with the money you get. Wondering what that could be? You'll have to join us, along with Liz, Chief Mom Officer, on Friday.
Like what you see? Join 7,000+ other stackers and get emailed on a weekly-ish basis.