Excited about an aggressive retirement? Even if you're only mildly interested in the topic of financial independence, today's guest is going to light a FIRE under your plans. The Mad Fientist joins us today to talk first about his personal journey to an early out with a traditional job. We'll talk about the opportunities, pitfall, and even nerd out on some serious financial planning numbers you'll need to know if you're thinking about calling it quits at your job.
In our headlines segment, we talk the cost of wine…and how much it's affected by advertising. We also share news about a football player's BIG comeback from a disability, which gives us a perfect introduction to disability insurance and what's important to know. We also throw out the Haven Life line, answer TWO listener letters, and more.
Special thanks to  M1Finance for sponsoring our show! We couldn't do any of this without the support of some pretty awesome companies.
Subscribe below.

Show Notes:
<> Open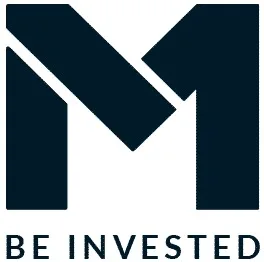 Why compromise with investments when you can use an intuitive, easy-to-use, robust platform? M1Finance combines the power of automated investing platforms with the flexibility of do-it-yourself but more expensive brokers. Be Invested.
<4:30> Headlines
<14:15> Mad Fientist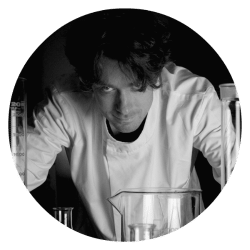 Check out the Mad Fientist's site: MadFientist.com
Drop a line on Twitter: @madfientist
<39:50>Doug's Trivia
How many hotdogs did Joey Chestnut, a 9 time hot dog eating champion, eat at last year's 2016 4th of July competition?
<43:38> Haven Life Line
Need life insurance? You could be insured in 20 minutes or less and build your family's safety net for the future. Use StackingBenjamins.com/HavenLife to calculate how much you need and apply.
 Phil is about to begin his search for a financial planner. What questions should be asked to find possible red flags with financial planners?
<53:50> A Letter From the Mailbag
Jaq writes to tell us how she listens to us (or Paula Pant's Afford Anything) while she cooks dinner, and also how Claudia from Two Cup House is an inspiration! Joe's mom must be proud of the good company we keep around the basement.
Kisha writes to the basement to reach out to Kristen, who wrote in to the show previously. Both being government employees, Kisha tells us that when it comes to the match for the TSP and Roth TSP, the government will put ALL of the match, up to 5%,  in the TSP account, regardless of where the contribution was made.
Need help with your financials plan? Use this link to schedule a meeting with OG: StackingBenjamins.com/OG
<> Join us Wednesday
Andrew J. Cohen, the director of the new hit movie "The House", is coming around the basement. It's a fun-packed interview, and we have headlines you won't want to miss. 
SaveSaveSaveSave
✕
Join 9K+ Stackers improving their money savvy.