There's a storm coming toward retirements all over the United States (and elsewhere). Pensions are broken, Social Security is headed toward big cuts, and personal savings? Nobody is doing it. On today's show, we'll sit down with the visionary behind the Broken Eggs documentary, Chad Parks. Chad's 2013 documentary shone some light on America's looming retirement crisis. It's been six years since the film released and we'll discuss the progress and changes that have (or sadly, haven't) happened across the retirement landscape since then.
During our headlines segment we'll keep the retirement theme going strong by examining TIAA's newest study on retirement and lifetime income. Plus we'll discuss one piece from InvestmentNews about SoFi refunding investors for a tax hit caused by their very own, proprietary ETFs.
Later we will throw out the Haven Life Line to Trent, who's worried we'll become over-leveraged as he continues to buy rental properties. Here's the question: what exactly is being over-leveraged?
Thanks to MagnifyMoney.com for sponsoring Stacking Benjamins. MagnifyMoney.com saves users on average $450 when they compare, ditch, switch and save on credit cards, student loan refinancing, checking, savings and more. Check out MagnifyMoney.com for your savings.
Thanks to AcreTrader for supporting Stacking Benjamins. Learn more at AcreTrader.com/sb.


Show Notes: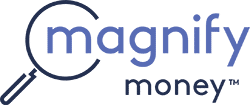 Compare checking, savings, credit cards, and loans before switching. Magnify Money makes it super easy to compare, switch and save.
AcreTrader
Thanks to AcreTrader for supporting Stacking Benjamins. Learn more at AcreTrader.com/sb.
Check out AcreTrader
<> Headlines
<> Chad Parks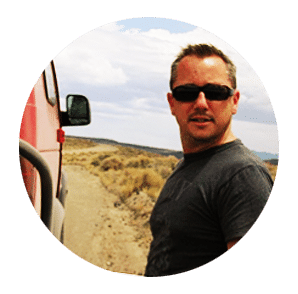 You can learn more about Chad at his site: MyUbiquity.com
Want to check out Chad's documentary on the retirement crisis? Click here: Broken Eggs Film
<> Doug's Trivia
Which member of the Kardashian family has the highest net worth?
<> Haven Life Line

Need life insurance? You could be insured in 20 minutes or less and build your family's safety net for the future. Use StackingBenjamins.com/HavenLife to calculate how much you need and apply.
Want the guys to answer your question? You can call into the Haven Life Line and get your question answered on-air HERE.
Trent currently has three rentals and would like to increase that to ten in the future. He's worried about becoming over-leveraged, but what exactly is that? How does Trent avoid being over-leveraged?
Join us Wednesday!