In the United States, around 12 million Americans take out payday loans yearly and spend $9 billion on loan fees.
If you're among this number, you may be considering a solution to repay or eliminate your payday loan debt. If so, what strategies can you use to help you get out of debt? How do you avoid falling into this debt trap in the future?
This article explores strategies to get rid of your payday loan debt and explores ways to prevent or minimize your chances of falling into this financial trap again.
Getting out of the payday loan debt trap can be stressful and time-consuming, especially when you don't know where to start. Learning the strategies for getting rid of your payday loans can help improve how you manage your debt and finances.
If you need assistance, consult a financial advisor, a lawyer well-versed in payday loans, or a debt settlement company for advice and solutions.
Keep reading to learn how to settle your payday loans and escape the debt trap.
Ways to Get Out of the Payday Loan Debt Trap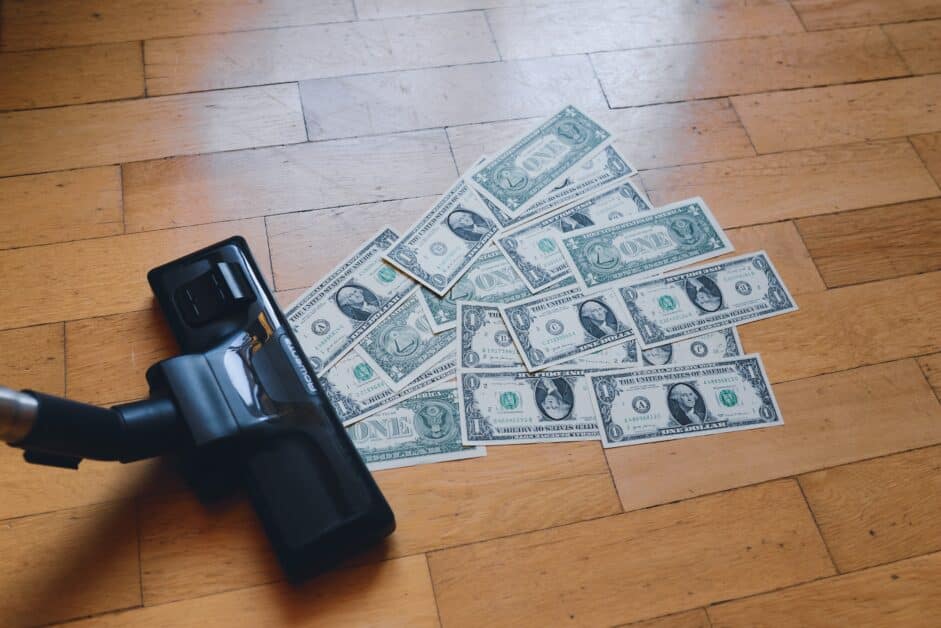 Payday loans are one way for some people to borrow money in the short term. But this type of loan extends a high-interest credit to you based on your income, and the principal is typically a portion of your next paycheck.
While this loan can work for you if you're in a pinch, for some people, payday loans can place significant pressure when it comes to repayment. This pressure can become a debt trap, where the person can no longer repay the loaned amount, including the interest.
If you're caught in a debt trap due to a payday loan, consider the following tips to help you get out of debt:
Create a budget: Allocate a part of your income and savings into gradually paying off your debt. Also, don't force yourself to pay off everything at once.
Put together a realistic personal budget by listing your weekly or monthly expenses and other financial obligations. Doing so lets you calculate how much of your monthly income and savings you must set aside to settle your debt.
Set aside funds for emergency expenses: Even if you set a budget aimed at repaying your loan, unforeseen circumstances like sickness, injury, and property damage can cause unplanned spending.
Setting aside sufficient funds for emergencies can help avoid such scenarios and ensure your loan repayment remains on track.
Work with a lawyer to help settle payday loans: Some people find it challenging to pay their loans alone. If you're one of these people, consider working with a lawyer well-versed in debt settlement.
These lawyers have the knowledge and experience to deal with payday loans and debt relief laws. Lawyers can also help make your repayment more manageable by negotiating terms allowing you to make payments to the payday loan company at more reasonable rates.
Aside from being good negotiators, attorneys are likely to file a lawsuit against lenders who break the rules like those set by the Consumer Financial Protection Bureau (CFPB).
The CFPB is a U.S. government agency tasked with ensuring that lenders, banks, and other financial institutions treat their consumers fairly.
This mandate helps protect consumers like you from unscrupulous practices by creditors like harassment and scams.
How to Avoid Future Payday Loan Debt
You may successfully repay your payday loan debt one day. But there's no telling when you might need to take another loan. As such, consider seeking other alternatives that can give you better terms. These alternatives include the following:
Personal loan: This loan lets you borrow money and pay a fixed amount monthly. Personal loans provide a realistic and affordable payment scheme that you can repay over a few years.
Debt consolidation loan: This loan combines multiple debts into one account and almost always comes with a lower interest rate than your payday loan. Consolidation loans can also stretch your debt payments to over a year or more, giving you an easier time budgeting and managing your debt.
Credit card: Credit cards offer lower interest rates than payday loans, making credit cards relatively easier to pay off.
If you have credit card debt, consider getting a balance transfer credit card. This card lets you transfer another card's balance without interest for a specific period.
Sometimes, even if you work with a lawyer to create an alternative payment plan to repay your payday loan, the lending company can still refuse to accept your plan. In this case, you can file a formal complaint against the company.
You can send your complaint to state regulators or the CFPB on the national level. Depending on your complaint's severity, you may or may not need to pay the remainder of your loan.
Finally, if you can't make your payments at all for one reason or another despite the alternatives, consider filing for bankruptcy to stop your loan payments legally.
Any creditor you included in the bankruptcy case must cease their collection activities when you file a bankruptcy petition.
Depending on the details of the petition, the payday lender may or may not receive money from you. But after the court finalizes your bankruptcy case, you no longer owe money to the loan organization.
You should only file for bankruptcy if it is your last resort. If you still have other alternatives to repay your debt, consider those options first. Only after exhausting those options should you consider declaring bankruptcy.
If you're still unsure of your options, consult a financial advisor or debt management lawyer to determine an appropriate solution to get out of your payday loan debt. These professionals can also provide other services like debt consolidation or bankruptcy filing.
References
✕
Join 9K+ Stackers improving their money savvy.