IRA expert Ed Slott tackles big problems people face when they're moving money.
Also, a football player tackles retirement the right way (see what we did there?), financial firms begin focusing more on millennials, and you ask questions. We field a call on the Quotacy hotline from Kevin about Blooom, a new company that will help you manage your 401k. Do we like it? We also take your letters, try to answer Doug's trivia, and more!
Thanks to MagnifyMoney.com and SoFi for sponsoring our podcast.
Subscribe below.

Show Notes:
<> Open

From student loans to personal loans and mortgages, lower your interest rate with a strategy involving SoFi. You need a good credit score to qualify.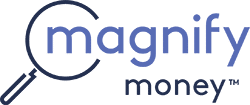 Compare checking, savings, credit cards, and loans before switching. Magnify Money makes it super easy to compare, switch and save.
Ed's company: IRAHelp.com
Follow Ed on Twitter: @TheSlottReport
<>Doug's Trivia
When and how much could you first contribute to an IRA?
<>Quotacy Hotline
Why spend hours with a cheesy salesman when in minutes you can find out how much insurance you need AND get quotes from 17 of the largest companies? Check out Quotacy.com for life and disability insurance.

Gina – Making personal wealth building her hobby.
<> Letters
Keith – An English major strikes back

Laphuong – The intelligent recipes

Alain – Loved sharing economy episode
Mike – Request for a show about best places to retire
<>Join us Wednesday
Should your financial plan fit on an index card? Helaine Olen co-authored a book on the topic, and she's our guest Wednesday!
SaveSave
✕
Join 9K+ Stackers improving their money savvy.