There's a time-bomb waiting in your IRA. Tax and IRA expert Ed Slott joins us today to share what the death of the Stretch IRA means for your retirement, and how the SECURE Act has made some big changes to the way your money is treated long after you're gone. Whether you have a partner, children, family, or any other dependents depending on your support, the last thing you need is complicated tax rules funneling money out of your portfolio. If you're the type of person who runs at the sound of a tax discussion, you may want to stick around for this one. Ed Slott breaks down what is often a monotonous subject into funny, easy-to-understand material.
GME Resurgence, Cathie Wood, Stocks, and more.
What in the world is going on with GameStop? No, that's not a misplaced sentence. Did you think the move three weeks ago was the end? Check the chart and be prepared for a surprise. Joining us today to talk GameStop's second resurgence, we welcome Spencer Israel from Benzinga. We'll also discuss Cathie Wood, the CEO of the largest actively-managed ETF in 2020 (among other distinctions), the bouncing markets, stock picks, and more.
Uber (and any other service-economy app company) is NOT Your Friend.
We normally make light of a financial TikTok on our Monday shows, and while we aren't changing that today, we're also shining some special light on one emotional video you've probably seen making its way across the web. Featuring a tearful Uber driver sharing his ordeal delivering almost an hour-long order only to ultimately make virtually no money on his delivery, the driver pleads with customers to understand what drivers go through and to tip appropriately.
We agree with the driver on a big point: regardless of how you may feel about the current system, it is the system. If you're utilizing service labor, you need to tip appropriately or choose other manners of getting your product/need met. BUT, we use the video to shine an important light here. Uber's first priority is to the company shareholders, not to you as a customer or contractor. Great guests like Juliet Schor have already explained the how's and why's behind the large costs associated with the everyday worker in the sharing economy, but one's things for sure: when something isn't working for YOU, it's time to pivot.
When is it the right time to make the leap to full-time business owner?
We'll finish today's show with a Haven Life voicemail from caller Evan, who has some questions on jumping ship from the W2 life to full-time business owner. Up to this point, Evan and his family have reinvested all the money back into the business to keep it growing, and he asks: what should he know before taking the leap? Joe and OG give their two cents, and share a few resources along the way.
Of course, we'll always leave some time for Doug's trivia.
Enjoy!
---
We couldn't bring you three shows a week without our sponsors!
Discover
A big thanks to Discover for supporting Stacking Benjamins! Discover matches all the cash back you earn on your credit card at the end of your first year automatically with no limit on how much you can earn. Learn more at Discover.com/yes.
M1 Finance
With M1, you can invest how you want -with access to fractional shares and unmatched automation – for free. With M1 Finance investing is smarter, automated, and easier than ever before. Sign up and get $30 to invest at M1Finance.com/sb
Geico
Whether you rent or own, Geico makes it EASY to bundle home and car insurance. Go to Geico.com today.
Navy Federal Credit Union
If you're an active duty service member, veteran, D-O-D civilian, or military family member, you can join Navy Federal. That means if you've served in any branch of the military–you can join Navy Federal Credit Union. You could pay no fees, get low rates and rate discounts, plus earn cash back and grow your savings. Visit NavyFederal.org for more information.
---
A heart-tugging video only reinforces what we know about working for delivery services.
Replacing lost income can be difficult even in the best of times, let alone during a pandemic. However, when a needed income stream proves itself unreliable time and time again, you NEED to find another money source.
Not sure where to start? Visit Nick Loper's Side Hustle Nation for ideas.
GME, Cathie Wood, Stock Choices, and More, with Spencer Israel from Benzinga.
A big thanks to Spencer Israel from Benzinga for joining us today to share what's going on with GameStop's recent resurgence… and no, we're don't mean the first one. We also talk stock-picking transparency being spearheaded by Ark Invest CEO Cathie Wood, the changing markets, and more.
You can always find more from the Benzinga team at their website Benzinga.com, get a more detailed and researched-driven take at Pro.Benzinga.com, and watch daily streams from Spencer and the Benzinga team on Youtube. Here's their interview featuring company CEO Jason Raznick interviewing Ark Invest CEO Cathie Wood on her path to becoming one of most influential investors on Wall Street.
You can find the Jim Cramer clip Joe referneced below. You'll hear Jim giving his take on investors moving away from actual money-making companies with good fundamentals (and more), below:
---
Ed Slott: The New Retirement Savings Time Bomb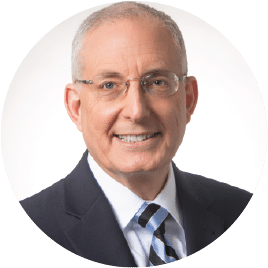 A big thanks to Ed Slott for spending some time with the basement today. Worried about a retirement time bomb in your portfolio? You can learn more at Ed's site IRAHelp.com, or through his book – The New Retirement Savings Time Bomb.
Wondering about those 72T SEPP rules Joe mentioned near near the end of the interview with Ed? This article makes for a nice starter: Guide To Rule 72(t) And Substantially Equal Periodic Payments (SEPPs)
Plus, if you love watching highly-educated individuals dodging the political "gotcha" questions as much as we do, you'll want to watch this clip:
---
Doug's Trivia
Between looking for the ticking time bomb in the basement, and "making sure the show goes on," Doug makes sure to ask this question for today's trivia:
What do the letters in the financial term GAAP stand for?
---
Evan calls in with some questions on starting a business. It's family-ran, and so far all the profits have been reinvested back into the business. He asks: when's the right time to jump ship from the day jobs and run the business full time?
Here are some references Joe and OG mention while giving some advice to Evan:
---
Written by: Richie Rutter-Reese
Did you love today's show? Share it below!
✕
Join 9K+ Stackers improving their money savvy.