THE Jill Schlesinger returns to the basement to talk about three horrible investments people buy: gold, reverse mortgages, and hedge funds. We'll also discuss annuities, permanent life insurance, and other frequent offenders. If you're using any of these products, don't panic! These can all be used successfully in your plan (just ask Len Penzo about gold), and Jill will talk about the horrible ways people are tricked into using these products so that you don't make the same mistakes.
Then, in our headlines, we'll cover a piece about industry "sheriff" FINRA cracking down on companies offering expensive 529 plans. Companies will have until April to report themselves and avoid potentially big fines. We'll break down the big picture and what it means to you before we field a call from Trim CEO Thomas Smyth. Mastercard is unrolling a new plan to add consumer protections against those tricky "free" trials that we've all fallen pray to at one point or another. We'll dive in with Thomas to figure out what's all going on with the world of subscriptions and hidden fees.
We're also throwing out the Haven Life Line to Xandra, who's fully invested in the total stock market index fund. With her 401k, HSA, and IRA taken care of, should she be branching out into emerging markets and small cap growth funds to diversify? We'll field a letter from Huy, who's being doing well with their 401k, but wants to open a Roth IRA. So… what exactly is an IRA? How do you open one? We'll break it down for Huy during out letters segment.
And don't worry… we'll still have time for Doug's trivia.
<5:15> Headlines
<25:26> Jill Schlesinger on gold, reverse mortgages, and hedge funds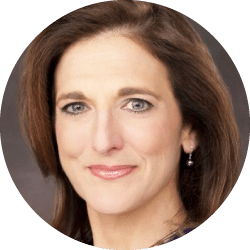 Check out Jill's show and blog: JillOnMoney.com
Follow Jen on Twitter: @jillonmoney
<48:38> Doug's Trivia
Which significant historical figure has been featured on more post office stamps than any other person or event?
<53:38> Haven Life Line

Need life insurance? You could be insured in 20 minutes or less and build your family's safety net for the future. Use StackingBenjamins.com/HavenLife to calculate how much you need and apply.
Xandra has a brokerage account fully invested in the total stock market index fund. She maxes her Roth IRA, 401k, and HSA through work. Xandra has no debt. Should she branch out to be more weighted in emerging markets and small cap growth funds? She would like to diversify and boost her returns.
<1:02:29> Letters
Need help with your financial plan? Use this link to schedule a meeting with OG: StackingBenjamins.com/OG
Huy has been doing great with their 401k, but they also want to contribute to a Roth IRA. So… what is a Roth IRA? How do you open and invest in one?
Join us Wednesday!
✕
Join 9K+ Stackers improving their money savvy.