If there's anything we've become great at, it's committing too much of our time, our money, and our lives to things we don't care about. Today we're going to help you start the new year on the right foot by learning to commit to ONLY those important things and take control of your time. Dr. Don Davis joins us to tackle this important topic that'll help us frame the rest of this year in the right light.
But that's not all. We kick off today's show with a headline that'll help you ramp up your retirement savings. Then we'll share an ugly TikTok minute about a recent crypto implosion. And of course, we'll also throw out the Haven Life line to answer a Stacker call for help.
Deeper dives with curated links, topics, and discussions are in our newsletter, The 201, available at https://www.StackingBenjamins.com/201
Enjoy!
---
Our Headlines
A recent survey of 1,650 actively contributing retirement plan participants and actively employed workers without access to a plan found,
· 78% want access to emergency savings through their retirement plan, up from 53% in 2020
· 80% want a cash bonus instead of a match, up from 55% in 2020
· 54% of workers without retirement plans have some emergency savings; 79% of covered workers have some emergency savings
· 93% of all employees (those with access to a retirement plan and those without) want a portable retirement plan that stays with from job to job
---
Our TikTok Minute
---
Don Davis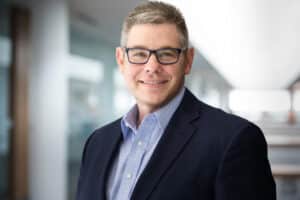 Big thanks to Don Davis for joining us today. To learn more about Don, visit drdavisphd.com. Grab a copy of his book Overcommitted: How to transform your habits and achieve the life you desire
---
Doug's Trivia
What's the most common crime on new years eve?
---

Need life insurance? You could be insured in 20 minutes or less and build your family's safety net for the future. Use StackingBenjamins.com/HavenLife to calculate how much you need and apply.
Curtis wants to know if his wife should be the primary cardholder on a credit card so that she has ongoing access in case anything should ever happen to him.
---
Want more than just the show notes? How about our new newsletter with STACKS of related, deeper links?
Check out The 201, our email that comes with every Monday and Wednesday episode, PLUS a list of more than 19 of the top money lessons Joe's learned over his own life about money. From credit to cash reserves, and insurances to investing, we'll tackle all of these. Head to StackingBenjamins.com/the201 to sign up (it's free and we will never give away your email to others).
---
Written by: Brooke Miller
Miss our last show? Listen here: Magic 8 Ball – 2022 Predictions Answered – Rewind
✕
Join 9K+ Stackers improving their money savvy.