This is the weekend we'll nearly all see (whether we're a fan of sports or not) people at the "top of their game" showing off their ability to excel at their craft. Here's our question: how do you excel with your money? That's why today we're discussing how YOU can maximize you financial Big Game with some good thought-out planning. Plus, we're not bringing you just one special guest today… but TWO. Joining us is Jace Mattinson and Clark Sheffield from the Millionaires Unveiled podcast. And we're keeping the party going with two contributors you know and love: Paula Pant from AffordAnything.com, and Len Penzo from LenPenzo.com.
Halfway through the roundtable, we'll take a little break for our Friday Fintech segment. Joe's having a discussion with Justin Bailey, co-founder of saving and investing platform VimVest. Have plenty of savings goals but not exactly sure how to prioritize? You'll want to listen in to this interview.
We'll also answer a MagnifyMoney.com question from Rob, who is a high school teacher. What's some great financial knowledge Rob should be gifting to his students before they graduate?
And of course, we'll still have time for Doug's trivia.
Thanks to the Murder Book Podcast for supporting StackingBenjamins. Check out Michael Connelly's new Murder Book podcast wherever you get your podcasts, or at MurderBookPodcast.com.
Show Notes:
<> Open
Murder Book Podcast
Thanks to the Murder Book Podcast for Supporting Stacking Benjamins. Go to MurderBookPodcast.com to listen in.
<7:13> Our Topic
Our Contributors
Jace Mattinson and Clark Sheffield
Check out Jace and Clark's site (plus their podcast!): MillionairesUnveiled.com
Follow them on Twitter: @Mill_Unveiled
Paula Pant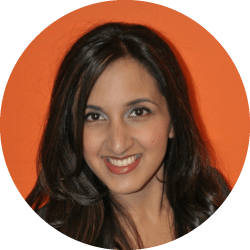 Check out Paula's site at: AffordAnything.com
Say hi to Paula: @AffordAnything
<28:55> Vimvest
Find out more about Vimvest at their site: Vimvest.com
<45:35> Doug's Trivia
As of January 21st, what's the average price of a ticket to this year's super bowl game?
<59:10> Magnify Money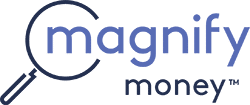 Compare checking, savings, credit cards, and loans before switching. Magnify Money makes it super easy to compare, switch and save. Use StackingBenjamins.com/MagnifyMoney to see how much you could be saving.
Rob is a high school teacher. He has the opportunity to teach personal finance to high school seniors. What financial knowledge should Rob be imparting on his graduating students?
Need help with your financial plan? Use this link to schedule a meeting with OG: StackingBenjamins.com/OG
Join us Monday!
✕
Join 9K+ Stackers improving their money savvy.