Ghosts that attack your credit….where will they strike next? We begin Halloween week by welcoming cyber security expert Michael Bruemmer from Experian to the basement to talk about protecting your identity. What are best practices for now and what should we worry about in the future?
We also tackle headlines about compounding interest and gold…two topics that should NOT be hot (but seem to be anyway….). We also field letters from Matt and Russell. If you don't have a 401k plan, where should you invest for retirement?
That's not all….we also have trivia and more!
Thanks to MagnifyMoney.com and SoFi for sponsoring our podcast.
Subscribe below.

Show Notes:
<> Open

From student loans to personal loans and mortgages, lower your interest rate with a strategy involving SoFi. You need a good credit score to qualify.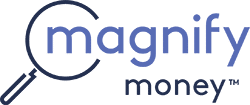 Compare checking, savings, credit cards, and loans before switching. Magnify Money makes it super easy to compare, switch and save.
<>Headlines
<>Michael Bruemmer
Michael's website: Experian
LinkedIn: Michael Bruemmer
Items Discussed:
<>Doug's Trivia
<>Letters
Matt – Page of top podcasts/books
Russell – No 401k…where do I invest?
<>The Big So What
<>This Week's Bundle of Books
[FreshBundle bundle_id="rickferri_001″ layout="grid" columns="2″ custom_title="" custom_buy_button="" custom_cta="" target="current" ]
✕
Join 9K+ Stackers improving their money savvy.