In today's riveting episode of The Stacking Benjamins Show, we dive deep into a problem that a lot of us struggle with: time management with Harvard Business School professor, Ashley Whillans. In our headlines, we'll explore the case of a teacher who "lent" her life savings to a pilot, and what happened. Also, a final piece of memorabilia from the late, great Kobe Bryant pulls in some serious cash at an auction…great investment or emotion-fueled expense? Read on for more financial nerdery…
Headlines
"Calling all (rich) Kobe Bryant fans, an incredibly unique collectible from the Mamba's historic 60-point farewell game is up for grabs … but it'll cost a fortune!!
A large section of the Staples Center hardwood court — where Kobe played his final NBA game — is set to hit the auction block … and the piece is truly 1-of-a-kind.
The floorboard features KB's original jersey number, 8 — painted in white, outlined in Lakers purple — signed by the L.A. legend before he walked off the court he dominated on for nearly 2 decades."
Even we money nerds love Kobe and how talented he was on the court. Does that mean shelling out $600G's to own an autographed section of the Staples Center hardwood court where Mamba played his last game a wise investment? It will be a crown jewel of any sports memorabilia collector's stash, but collectables are generally not a good replacement for a sound retirement plan. This only makes sense for someone who is extremely wealthy, and only for a small portion of their total portfolio.
It's possible that the item gets lost or stolen, so insurance is necessary. It has to get appraised in order to have legitimate value, so that's an added expense. The point is that a physical collectable has added expenses on an ongoing basis. Collectibles bleed cash flow until sold.
"A Miami-Dade County Public Schools teacher spent a career building a $425,447 retirement nest egg. Licensed pilot Michael Atkins spent three years convincing her to loan it to him.
Now, Atkins will spend four years and three months in federal prison after pleading guilty to mail fraud and identity theft.
Atkins will be required to pay restitution of $425,447 that he stole from his victim, a Lauderdale Lakes resident. Along with spending at least 85% of his five-year sentence behind bars, Atkins will be required to pay restitution of $425,447 that he stole from his victim, a Lauderdale Lakes resident.
According to the indictment of Atkins, his admission of guilt, state and county court records:
Atkins met his mark, identified in his admission as "D.W." in 2012. He lived with her in the home she'd owned for more than 20 years. In July 2013, Atkins started All Points Aviation and Associates, and listed D.W. as a manager when he registered the company with the State of Florida.
At some point, Atkins convinced D.W. to retire, cash out her retirement savings and loan it to him for All Points Aviation with the promise that he'd pay her back in two months.
From August through October of 2015, at D.W.'s request, the Florida Retirement System Investment Plan mailed her three checks. The first two checks, $42,531 and $65,000, got deposited in All Points' account.
The third check, for $317,916, needed D.W.'s endorsement, which Atkins provided without her knowledge."
Joe says that this is a very sad story, and it only goes to reinforce the fact that identity theft is a very serious issue today, especially for the older population. It is a real concern, and, "there's nothing about this that sounds like a good idea," Joe says. Even if it were a legitimate cause, it is still ill-advised to "invest" such a large portion of your portfolio on risky dealings. Joe advises to consider any loan to family members or close friends a gift, and do not expect to receive it back.
Big Takeaway:
Don't take a flier with a large portion of your portfolio, whether it's an extremely rare piece of memorabilia, or a loan to a close friend for their start-up.
---
Ashley Whillans: Time Smart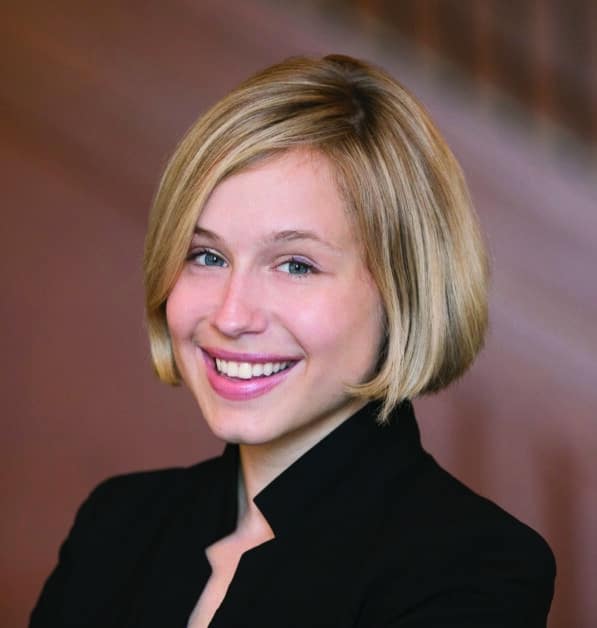 Whillans is a leading researcher in the time and happiness field. She is an associate professor at Harvard Business School, has appeared in multiple publications, and was kind enough to come down to the basement.
Since the COVID-19 pandemic overtook our lives, it has been a struggle for many of us to find the built-in breaks and down time we had when working at an employer's location. Commute time, legally required breaks, and socialization with co-workers were suddenly taken from us. Back-to-back Zoom meetings, deadlines, and domestic responsibilities leave very little down time to decompress. Always being on call is stressful, and it is a dangerous balancing act between career and life.
In her book, Time Smart?, Whillans points out that we have to learn whether we value time or money more. She says, "It's good to know what our general default is." What is more important to you?
Personal Fulfillment or Career Achievement?
Ashley cites Tom and Nicole, two characters from her book that are based on actual people she knows. In this example, Nicole was recently promoted while Tom gets an invitation from his boss for a dream vacation to the Swiss Alps. Tom invites Nicole along. Nicole, having just received the promotion, feels an obligation to skip the vacation opportunity and opts to stay and work instead.
This exemplifies the difference between the mindsets – personal fulfillment or career achievement. In the above example, however, Nicole goes on to regret her passing on the vacation, since she missed out on once-in-a-lifetime opportunities, memories, and moments. At the end of the tale, Nicole does not even remember why she stayed rather than going on the trip.
Ashley expands the topic saying we may get upset in the moment over lost money, but do not really pay attention to lost/wasted time until much further down the road. Time is the one true limited resource that everybody has the same access to. The time wasters go beyond spending inordinate amounts of time at work. It's easy to get lost on social media or in the midst of a Netflix marathon, and wasted minutes turn into hours, days, weeks, and months of your life that vanish.
Time Poverty
Whillans says there's a "time poverty epidemic" in the world. Rather than focus on the quality of life they live, people overly focus on work and productivity. Whillans says most of us were taught to think this way. However, we can shift our focus away from the work-only mindset to one of more balance.
Ashley references studying a young woman in rural India, Woosha, as a way to see how time poverty affects those who are less affluent. Woosha walks 10-12 hours to collect water every day. This necessary task prohibits her from going to school, building skills, and creating a viable future. By removing this one burden, that frees her up to attend school and think of a financial future that she might have not otherwise had. Whillans uses this stark contrast to demonstrate that time poverty is not solely the affliction of while collar employees who are wasting hours on email. Time poverty affects those who are financially constrained more than people who make enough money to outsource or automate some chores.
Regardless of our present state in life, time is a precious and limited resource. Multiple point of pressure and a sense of urgency can lead to making less-than-optimal decisions. The urgency of the now restricts our ability to think through our decisions and focus on what's best for the future. After all, who has time to think about studying for an MBA when the panty and fridge are empty?
The vast research done on which focus is more beneficial to our overall well-being shows that people who value time over money report greater happiness, health, and spend 18% more time engaging in social interactions with peers – which is a critical component of happiness. People who value time are more likely to volunteer and be socially engaged.
Time Traps
"To be time affluent in life, we need to be able to manage our technology so it's not managing us"

Ashley Whillans
"Time confetti" is one of the major drivers in time poverty. This is the concept that even though we have more leisure than we used to, we feel like we have less of it – in part due to the constant disruptions of phones and other devices. Persistent interruptions now fragment the hour previously dedicated to one task like reading a book, or going for a walk. Interruptions create "goal conflict". Rather than completing the task you set out to do, you are constantly reminded of other priorities – work emails, social media updates, to do task reminders. Ashley recommends tuning out competing priorities when you are trying to focus on leisure.
Whillans Solutions to Time Poverty
1. Passive vs Active leisure
Joe brings up the point that much of our downtime can be consumed by scrolling through the social media feeds on our phones, "Doom Scrolling". Whillans makes the point in her studies that active leisure time beats this passive leisure time 10/10 times. She confirms that active leisure activities such as volunteering, socializing (in person), exercising, going outside. This is in stark contrast to passive leisure activities such as watching TV, Doom Scrolling, relaxing, napping. While important, passive leisure activities pale in comparison to the aforementioned active leisure activities when it comes to overall happiness and wellness.
2. Work-Life Balance
As referenced above, approaching work with attention paid to leisure time and not just money/status can result in a higher overall quality of life.
3. Undervalued time. Joe uses the example in his life of taking the redeye flight from Seattle back to Michigan once rather than staying the night in a hotel and flying the next day. In hindsight, he now knows that it was a horrible idea. Joe placed more value on the money he would save over the overall experience. Ashley agrees, posing the question about how much time we spend just researching products that result in savings of $2 or $3 vs. the potential hours spent just researching.
4. Stop Viewing Business As A Status Symbol
In the US, we tend to view a busy schedule as being an attractive trait. It is quite the opposite in Europe. In Italy, the person relaxing and sipping wine on the patio is the one who has life figured out. That's what Whillans would call a time-focused individual.
5. Happiness Dollars
On a happiness scale from 1-10, earning an extra $10,000 of annual income boost the scale by about 0.5. By using the scale to quantify happiness in terms of dollars, this allows you to see exactly how much it is worth to outsource cleaning the house once a week. What bringing you more happiness? Time – or money – saved?
Takeaways from Ashley Whillans
Create strategies in your own live to regain time. Examine your daily activities and be mindful about how you are spending your time. This will allow you to remove unnecessary tasks.
Use found time to perform active leisure activities. You receive more fulfillment from active leisure time than you do passive time, like Netflix binging. Whillans suggests keeping an active leisure to-do list handy so you can quickly fall back on an activity when you find yourself tempted with doom scrolling.
---
Trivia
What were the names of Christopher Columbus's three ships?
Niña, Pinta, and Santa Maria were the three ships.
---
Steve calls in to give random fun facts about Bauxite, Arkansas. I think he just wanted a free tee shirt.
Listen in three times a week for more jewels of wisdom!
✕
Join 9K+ Stackers improving their money savvy.