Sponsored Advertisement Content: 
Today Joe heads out to celebrate National Credit Awareness month by doing three things: 1) hopping on a jet plane to the east coast; 2) watching a New York Jets football game, AND 3) talking credit with Chase Slate Financial Education Ambassador AND the host of the So Money podcast…Farnoosh Torabi! Isn't that how you celebrate credit awareness? To kick off the festivities, not only will Joe and Farnoosh score points with their own personal "Top 5 Ways To Improve Your Credit," but they'll also tackle headlines about protecting yourself from cyber-criminals and throw downfield some tips about prepping for the holiday gift giving season without fumbling your budget or running yourself into debt.
It's a great football and credit-themed show and we're glad you're celebrating with us! Special thanks to Chase Slate for sponsoring this special episode of the Stacking Benjamins show.
Subscribe below.

Show Notes:
<> Open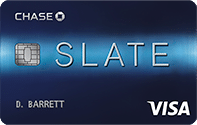 <3:32>Headlines
Our Special Co-Host: Farnoosh Torabi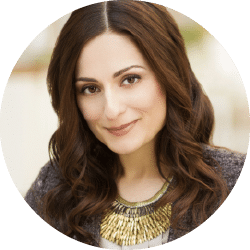 Say hello to Farnoosh on Twitter: @FARNOOSH
Listen to the So Money podcast on iTunes here: So Money Podcast
Check out Farnoosh's site: Farnoosh.tv
<19:54>Doug's Trivia
How does a "hard inquiry" credit check affect your credit score?
<23:13>Joe & Farnoosh's Top 5 Ways To Improve Your Credit
Lots of fun podcasters join our roundtable discussion this week, including J. David Stein (Money for the Rest of Us), CFP Roger Whitney (Retirement Answer Man) AND frequent guest CFP Katie Brewer (Your Richest Life Planning).
✕
Join 9K+ Stackers improving their money savvy.