If you don't know where you want to go, how do you know what to do with your money? Patrice Washington has spent LOTS of time coaching individuals on handling money better, but realized that something was missing….and that was purpose. She'll talk about finding fulfillment in her own life and teaching other people to find fulfillment also. We'll share techniques on how to chase purpose so that you can better handle your money (and live a more purposeful life) on today's show.
We'll also throw out the Haven Life Line to Angela. She wants to get into the real estate market and is thinking about using a self-directed IRA. Is this a smart path to go down? Then we answer a letter from Alex, who needs some advice on how to set up a trust for her special needs son. What can she do to make sure he will be taken care of?
Special thanks to M1Finance and Casper for sponsoring our show! Want deals? Use our "stackingbenjamins" code to score a free year of M1Finance. To score a deal on Casper, use offer code "stacking" through out link and get $50 off your mattress purchase. A word of caution: we aren't responsible if you're late to work next Monday because the mattress was too comfortable.
Subscribe below.

Show Notes:
<> Open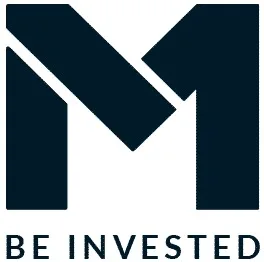 Why compromise with investments when you can use an intuitive, easy-to-use, robust platform? M1Finance combines the power of automated investing platforms with the flexibility of do-it-yourself but more expensive brokers. Be Invested.
Casper
Thanks to Casper for supporting Stacking Benjamins. Casper is a sleep brand that continues to revolutionize its line of products to create an exceptionally comfortable sleep experience, one night at a time. Not only does Casper offer a risk-free 100-day trial, they're also offering $50 off any mattress purchase by using the promo code "stacking" at checkout. Go to Casper.com/stacking to score $50 off your new mattress.
Check out Casper
<14:06>Patrice Washington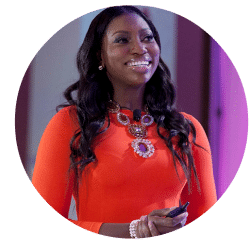 Check out Patrice's site: PatriceWashington.com
Drop a line on Twitter: @SeekWisdomPCW

Order one of Patrice's books (and help the show!):

<37:50>Doug's Trivia
When was the term "Cyber Monday" first coined?
<42:40> Haven Life Line
Need life insurance? You could be insured in 20 minutes or less and build your family's safety net for the future. Use StackingBenjamins.com/HavenLife to calculate how much you need and apply.
Angela is thinking about using a self-directed IRA to get into the real estate market. Should she go down this path?
<47:55> Letters From the Mailbag
Need help with your financial plan? Use this link to schedule a meeting with OG: StackingBenjamins.com/OG
Alex wants to know what is the best way to set up a trust to take care of her special-needs son. He won't be able to support himself as an adult.
<> Join us Wednesday
If you're anything like Doug, you may think that setting up a well crafted party means buying a 12 pack of beer and putting on some 80's rock music. Don't be a Doug. Help us help you by tuning in Wednesday when we sit down with party planner extraordinaire, Jenni Bost.
✕
Join 9K+ Stackers improving their money savvy.