Ever wondered what an "authentic" real estate fix-up story sounds like, instead of the magical rehab stories that make things look way-too-easy on television? Good news, Carl and Mindy Jensen have done everything from house hacking, fix-and-flip, and buy-and-hold real estate investments. They are here today to share their real estate investing successes and horror stories, Carl's final 1500 day countdown to retirement, and some practical tips if you are thinking about diving in yourself.
In our headline segment, we look at a business case study that clearly shows the problem around rising interest rates. Between the pandemic, rising rates, and a threat of recession, corporations are feeling the hurt. We dive into one industry's debt, show you what this means for YOUR money, and share our tips to help you navigate the current economy. We'll also answer David's question about retiring with unused sick days and vacation time, and of course, we even left time for Doug's trivia.
Enjoy!
---
Our Headline
---
Carl and Mindy Jensen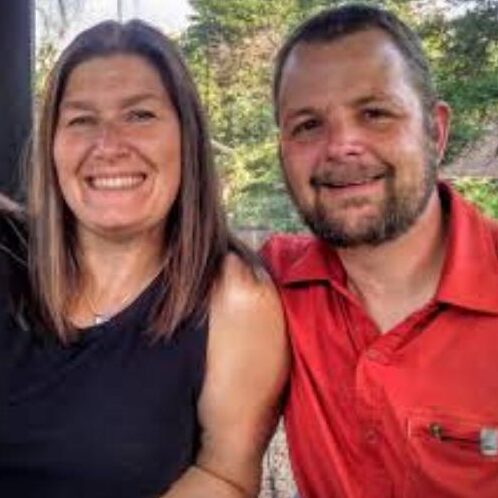 Big thanks to Carl and Mindy Jensen for joining us today. Here more from them below:
---
Doug's Trivia
What city is the Mustang Ranch associated with?
---

Need life insurance? You could be insured in 20 minutes or less and build your family's safety net for the future. Use StackingBenjamins.com/HavenLife to calculate how much you need and apply.
David wants to know how cashing out unused vacation and sick time upon retirement affects other retirement account contributions.
---
Want more than just the show notes? How about our new newsletter with STACKS of related, deeper links?
Check out The 201, our email that comes with every Monday and Wednesday episode, PLUS a list of more than 19 of the top money lessons Joe's learned over his own life about money. From credit to cash reserves, and insurances to investing, we'll tackle all of these. Head to StackingBenjamins.com/the201 to sign up (it's free and we will never give away your email to others).
---
Written by: Brooke Miller
Miss our last show? Listen here: Lessons From an 11-Year-Old Panhandler
✕
Join 9K+ Stackers improving their money savvy.