---
If you're looking for new tech toys for the holidays this year, we bring you today good news and bad news. The good news is that we're going to cover LOTS of ground and some of the hottest and coolest tech we've seen in years. On the bad news side? It's going to be harder than ever to get your hands on any of it. Today we're geeking out on the hottest of the hot and the newest of the new tech with our friend Bridget Carey from CNET. Bridget, as she has every year with us (and as she does daily in her CNET videos and reviews), breaks down everything you need to know to have a geeky, techie holiday season.
And if the hot new tech you're looking for has four wheels we also have you covered. Slow down before you run off and buy the flashiest car, because you may be surprised how much the value drops when you drive off the lot. We'll talk to Karl Brauer from iSeeCars.com about a new study showing which models and brands hold their value best AND which cars you may want to avoid.
During the Haven Life line call-in segment of the show, August calls in with a question not too many people consider: do office workers sitting behind a computer everyday need occupation disability insurance? After all, what could go wrong? We'll share suggestions about disability coverage and what you need to cover.
Plus, what in the world is going on with this "OLED" business? Seems like everything from smart TVs to new iPhones are promising the latest and greatest OLED devices. During Doug's trivia, he'll test your 2020 electronic knowledge… if he can find the answer himself, that is.
---
Discover
A big thanks to Discover for supporting Stacking Benjamins! Discover matches all the cash back you earn on your credit card at the end of your first year automatically with no limit on how much you can earn. Learn more at Discover.com/yes.
Geico
Whether you rent or own, Geico makes it EASY to bundle home and car insurance. Go to Geico.com today.
Today's Headlines:
A big thanks to Karl Brauer for talking with us today!
While your vehicle purchase is ultimately your own, consider how much cash you'll get back if you want to trade it in later. Consider finding your next set of wheels at iSeeCars.com.
While big trading days are certainly enticing, the real (much more boring) game is always in long-term investing.
---
Bridget Carey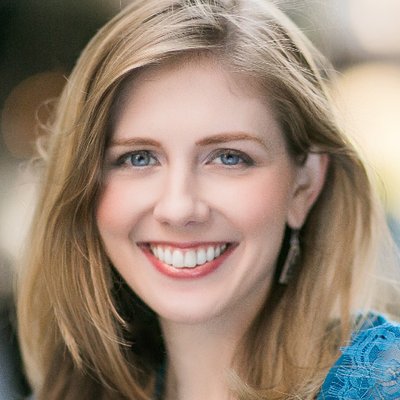 A big thanks to Bridget Carey for always spending Thanksgiving with the basement! At over 100 reviews, you'll find tech reviews on just about every popular item you can think of from Bridget over on CNET's YouTube page.
Can't wait to buy that rowing machine video game Bridget talked about during the interview? You can check it out in action below:
---
Doug's Trivia
When it comes to device screens, what does OLED actually stand for?
Here's a question: Does your everyday office worker sitting behind a computer and keyboard everyday need occupation disability insurance?
Want the guys to answer your question? You can call into the Haven Life Line and get your question answered on-air HERE.
---
Join Us Next Time!
IT'S OUR BOARD GAMES EPISODE! If you've been around the basement long you know what big board game geeks we are! This Friday we're talking the best board games of the year, including which ones you should be playing with your family.
Written by: Richie Rutter-Reese
✕
Join 9K+ Stackers improving their money savvy.