While everyone fights the crowds we're all about Friday with the family…and some board games! Tom Vasel from board game podcast The Dice Tower joins us with his top three games about finance, business and economics. As an extra treat, he'll also throw in his favorite three games to liven up holiday parties.
In our FinTech segment we have MORE games! Paul Vasey from Cash Crunch Games gives us a tour of his computer game (and brand new board game!) Cash Crunch. Paul was looking for a way to help kids learn about money and he's created Cash Crunch to help them learn about difficult decisions while having fun with friends and family.
Thanks to SoFi  and Magnify Money for sponsoring our podcast!
Subscribe below:

Show Notes:
<> Open
From student loans to personal loans and mortgages, lower your interest rate with a strategy involving SoFi. You need a good credit score to qualify.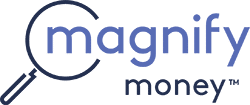 Compare checking, savings, credit cards, and loans before switching. Magnify Money makes it super easy to compare, switch and save.
<3:25>Tom Vasel – The Dice Tower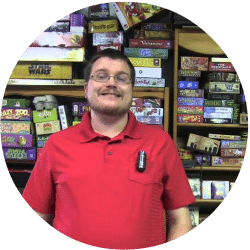 Say hello to Tom and Dice Tower on Twitter: @thedicetower
Check out Tom's site: The Dice Tower
Tom's Business/Finance/Economics Picks
Tom's Holiday Party Picks
(Joe Mentions):

<> Our FinTech Segment: Cash Crunch Games
Check out the website: CashCrunchGames.com
Say hello to Paul Vasey, Cash Crunch CEO, on Twitter: @CashCrunchGames
<> Join Us Monday
We're helping you plan better (and frugal) holiday parties with Jillian Tohber Leslie from CatchMyParty.com! We'll also find out what you need to know about Medicare open enrollment with a quick call to Phil Moeller on dad's shortwave!
✕
Join 9K+ Stackers improving their money savvy.