Ever wish you had a second chance with your money? Billy B. hoped he'd get one. After being convicted and sent to prison after the death of his friend, Billy went through some serious soul searching, and the end result of that is on display on today's show. Not taking any opportunity for granted, working hard to find solid financial (and life) footing, and the value of surrounding yourself with good friends and mentors are just three of many themes we'll talk about in this fantastic discussion with Billy (who now also blogs at WealthWellDone.com).
In our headlines segment, a new software program means that some of your advisors may be expendable….or maybe not. We'll discuss the hot topic of humans versus AI on today's show. Plus, Warren Buffet just wrote his annual letter to investors. What are some of the takeaways? One publication listed their favorites and we'll review and discuss them. As always, Mr. Buffet doesn't fail to use the English language as a weapon while talking about investing, value, and evaluating risk.
We'll of course have more from the world of financial planning, throw out the Haven Life line to lucky listener Luke, who wonders about investing to beat inflation without taking too much risk. For a five year goal, what investment works best? Are stocks too risky? Should he use junk bonds? We'll shine a light on that topic (and maybe one we can't talk about here), as well. We also answer a letter from Jon, who asks about asset allocation. What is a great way to manage your money and diversify correctly? You'll have to listen to find out!
Of course, we'll still score with some of Doug's delightful trivia, and more.
Subscribe below.
Show Notes:
Open
M1 Finance
With M1, you can invest how you want -with access to fractional shares and unmatched automation – for free. With M1 Finance investing is smarter, automated, and easier than ever before. Sign up and get $30 to invest at M1Finance.com/sb
Headlines
Billy B: Wealth Well Done Blog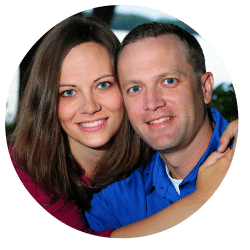 Check out their blog site: Wealth Well Done
Say hi on Twitter: @WealthWellDone
Prefer Facebook? Here you go: Facebook.com/WealthWellDone
Doug's Trivia
In the 1994 film "Quiz Show", based on true events in 1956, Ralph Feines plays a contestant who wins a fixed game on what quiz show?
Haven Life Line

Need life insurance? You could be insured in 20 minutes or less and build your family's safety net for the future. Use StackingBenjamins.com/HavenLife to calculate how much you need and apply.
Luke has some short-term savings goals. What's the best way to keep up with inflation without getting into too much risk?
Letters
Need help with your financial plan? Use this link to schedule a meeting with OG: StackingBenjamins.com/OG
Jon writes in to give us a little info on restricted stock. He also asks about some good, detailed resources on asset allocation.
Join us Wednesday
✕
Join 9K+ Stackers improving their money savvy.