Think you're doing all you can to earn more money? Hoping to find ways to maybe squeeze a little more productivity out of your day? In today's inspirational episode, we're talking to Kathleen Shannon and Emily Thompson from the Being Boss podcast about what"being boss" really means. Whether you're working for someone else or have entrepreneurial blood, there's something today for everyone.
And in our headlines segment… should you lease a car for your teenager? It might sound like the craziest and dumbest idea at first, but don't shut it downbefore we look at the pros and cons of comparing a used (or even new) vehicle against a leased one for your teenager's first car. Plus, in our second headline, Angelina Jolie is accusing Brad Pitt of not paying his half of their kids' expenses. With millions of dollars between them, what's the big picture here?
Of course, we'll still have time for Doug's trivia… and then, in our letters segment, Bill suggests a new idea for the show…should Joe & OG change the format? Do something new? We may have just found our new hit show…
Thanks also to MagnifyMoney.com for sponsoring Stacking Benjamins. MagnifyMoney.com saves users on average $450 when they compare, ditch, switch and save on credit cards, student loan refinancing, checking, savings and more. Check out MagnifyMoney.com for your savings.
Thanks to Slack for supporting Stacking Benjamins.  Slack: Where work happens. Go to slack.com to learn more.
Show Notes:
<> Open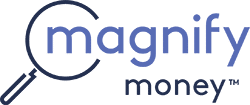 Compare checking, savings, credit cards, and loans before switching. Magnify Money makes it super easy to compare, switch and save.
Slack
Thanks to Slack for supporting Stacking Benjamins.  Slack: Where work happens. Go to slack.com to learn more.
<> Headlines
<> Kathleen Shannon and Emily Thompson from Being Boss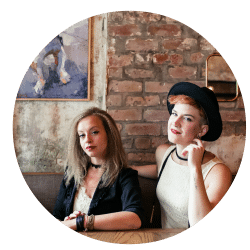 Check out their site: BeingBoss.Club
Our affiliate link to the book at Powell's (Stacking Benjamins supports independent book stores!): Being Boss Take Control of Your Work & Live Life on Your Own Terms
<37:20> Doug's Trivia
Doug's having issues with getting his big festival together. Not enough chairs!
How many days long was the original Woodstock festival?
<43:20> Letters
Bill wrote in with a crazy idea about a new financial quiz or program. It would be focused on helping people become part of the top 5% of richest Americans and would even include a quiz so listeners can see where they stack up against everyone else. Sounds great, right?
Need help with your financial plan? Use this link to schedule a meeting with OG: StackingBenjamins.com/OG
Join us Friday!
Dorethia Kelly joins us…and we've got LOTS of surprises on the way.
✕
Join 9K+ Stackers improving their money savvy.