Raising financial literacy rates in the country is not only important for the population at large, but especially for military service members. That's why we're honoring service members this Veteran's Day with some HUGE advice from Ellie Kay, founder of the Heroes at Home program. The program provides military members and their families financial education on how to get out of debt, save more, and how to make their dollar go further. Today she'll share resources for veterans and current military members alike, plus there are LOTS of takeaways for those of you who aren't military-related.
During our headlines segment, we'll take a look at another brokerage firm slashing fees and the reactions of two other CEOs in the industry. Are you missing out by not chasing lower fees? We'll give our thoughts, plus, cover a second piece about the wife of a convicted Ponzi scheme fraudster. She's recently plead guilty to trying to cash in on $26,000 in credit card points – points earned from the Ponzi scheme of course.
Later in the show, we'll throw out the Haven Life Line to Peter, who has recently become an uncle. Peter wants to set up his niece with some investments to help her later in life, but he's not sure what to do. He doesn't want to lock up the money in education funds, but he doesn't want it freely available either. Options?


Show Notes:
HoneyBook
Thanks to HoneyBook for supporting Stacking Benjamins. If you run your own business, you're used to doing it all. But if you're struggling to get through your to-do list, HoneyBook can help. Go to HoneyBook.com/SB for 50% off your first year.
Skillshare
Thanks to Skillshare for supporting Stacking Benjamins. Get TWO months of courses for free at Skillshare.com/SB.
<> Headlines
<> Ellie Kay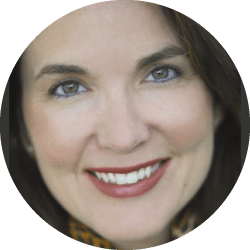 Make sure to check out Ellie's website: EllieKay.com
Here are the resources that Ellie talked about:
NVF.org (National Veterans Foundation)
You can check our Ellie's financial guide for military service members here – Heroes at Home: Help & Hope for Americas Military Families
<> Doug's Trivia
Service members in the USA have a savings deposit program that they can only use while in a combat zone. What's the name of that program?
<> Haven Life Line
Want the guys to answer your question? You can call into the Haven Life Line and get your question answered on-air HERE.
Peter wants to help his newly born niece out by setting her up with some investments. He doesn't want to lock up the money in educational funds, but he doesn't want to have it freely available either. What are his options?
Join us Wednesday!
We'll be sitting down with Tom and Ariana Sylvester, the founders of Lifestyle Builders. Tom and Ariana are on a mission to help 1 million families create the businesses they need to live the life they want.
✕
Join 9K+ Stackers improving their money savvy.