If anyone knows about fighting fear, it's Akshay Nanavati. While fighting overseas with the Marines, Akshay lost people close to him and subsequently suffered PTSD. He'll share his story of overcoming his own paralyzing fear, fighting demons, and achieving some HUGE goals on today's show. Whether you're afraid of asking for a raise, of starting a workout program to feel better (and earn more money), or to get started saving, investing, or paying down debt, there's something for everyone on today's show.
In our headlines segment we'll talk about HSA myths. What do you believe about HSAs that might not actually be true. Or, as HSAs become more prevalent, what do you need to know about them. Even if you're already well versed on HSAs, you'll find something new on today's show (even WE found a myth that we didn't know!).
In our second headline, we'll talk to Beverly Harzog from US News and World report about the new ultra FICO scoring system. Who will this help? How do you ask to have your credit re-scored? What credit basics should you know? We'll talk to Beverly about all of the above on today's podcast!
Of course, that's not all. We'll throw out the Haven Life line to listener Rachel, who has some BIG life decisions to make. Should she stay in her townhouse or pursue her dream of moving to the mountains, even if it means a much longer commute to work, new debt, and probably some unforeseen consequences.
And don't worry… we'll still take some time for Doug's trivia.
Looking for something deeper than what we give you on the show? Subscribe to our weekly newsletter: The Stacker.
Show Notes:
<> Open
Stacker
Want that latest news from the basement? Looking for something deeper than what we talk about on the show? Subscribe to our weekly newsletter: Stacker
<> Headlines
<> Akshay Nanavati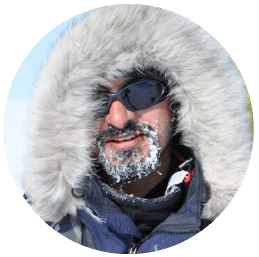 Check out more from Akshay at: Fearvana.com
Follow Akshay on Twitter: @fearvanalife
<> Doug's Trivia
There were six NHL teams that made up the league until the 1967 expansion: the Boston Bruins, Chicago Black Hawks, Detroit Red Wings, New York Rangers, and the Toronto Maple Leafs. What team filled the sixth spot?
<> Letters
Rachel needs some advice on a big life decision. Should she stay in her current townhouse, which comes with some perplexing HOA rules, or move to the mountains (where her heart is.) She'll have the townhouse paid off next year and will be able to travel when she wants, but if she follows her dreams to the mountains she'll be paying a LOT of rent and get a long commute. Advice?
Need help with your financial plan? Use this link to schedule a meeting with OG: StackingBenjamins.com/OG
Join us Wednesday!
✕
Join 9K+ Stackers improving their money savvy.